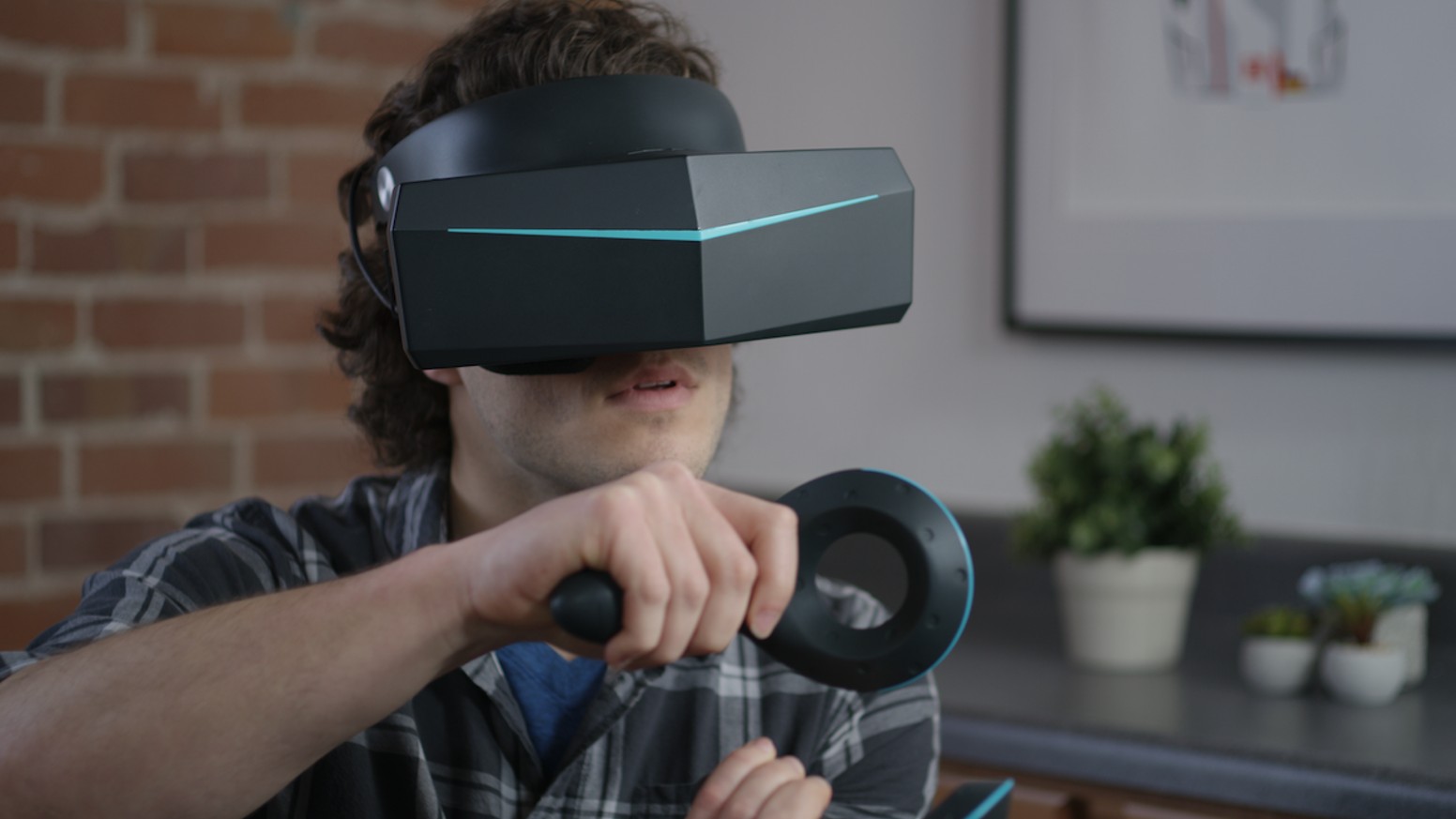 At CES 2018 all speculate numbers and Pimax is no exception. Chinese startup, which attracted last year more than $ 4.2 million on Kickstarter, has introduced the latest version of its VR headset with 8K resolution and head tracking.
Speaking of resolution, it is worth noting that in fact glasses are two of 3840×2160, which in sum and give the promised 8K. The picture quality is really excellent. The viewing angle is 200 degrees, which gives full immersion in virtual reality. The closest competitor with a resolution of 2880×1600 Vive Pro from HTC, also presented at CES, this index is only 110 degrees.
The headset is quite heavy for long term use and looks more of a concept, but that did not stop Pimax to collect a record amount on Kickstarter. Delivery is expected in may. Do the device in the sale is still unknown.