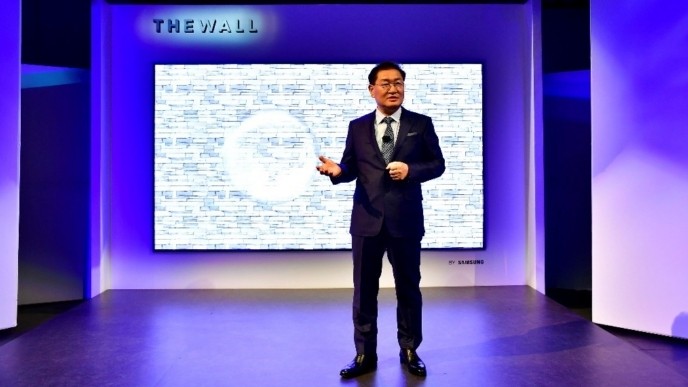 146-inch new Samsung has received the name «the Wall» (The Wall). This is the first consumer TV with the technology MicroLED. The display received an extension of 8K and weighs only 8 kg.
The new technology gives each pixel its own light source, so no need for a separate backlight or color filters. Causing the image on MicroLED monitors receives greater brightness, deeper blacks and realistic colours.
In addition, The Wall is a modular system, i.e. it can be used as several separate displays. To do this, they have no frame.
«Screens should not be restricted by size or space. They should be able to fit in any home,» — said in a statement, Jh Han, President of Visual Display Business at Samsung Electronics.
Because of the content in the resolution of 8K yet there is little, Samsung has added a new artificial intelligence that can improve the picture quality to the maximum level.
While The Wall is only a concept, though Samsung has promised to bring them to market by the end of spring.
Source:
TNW

Source