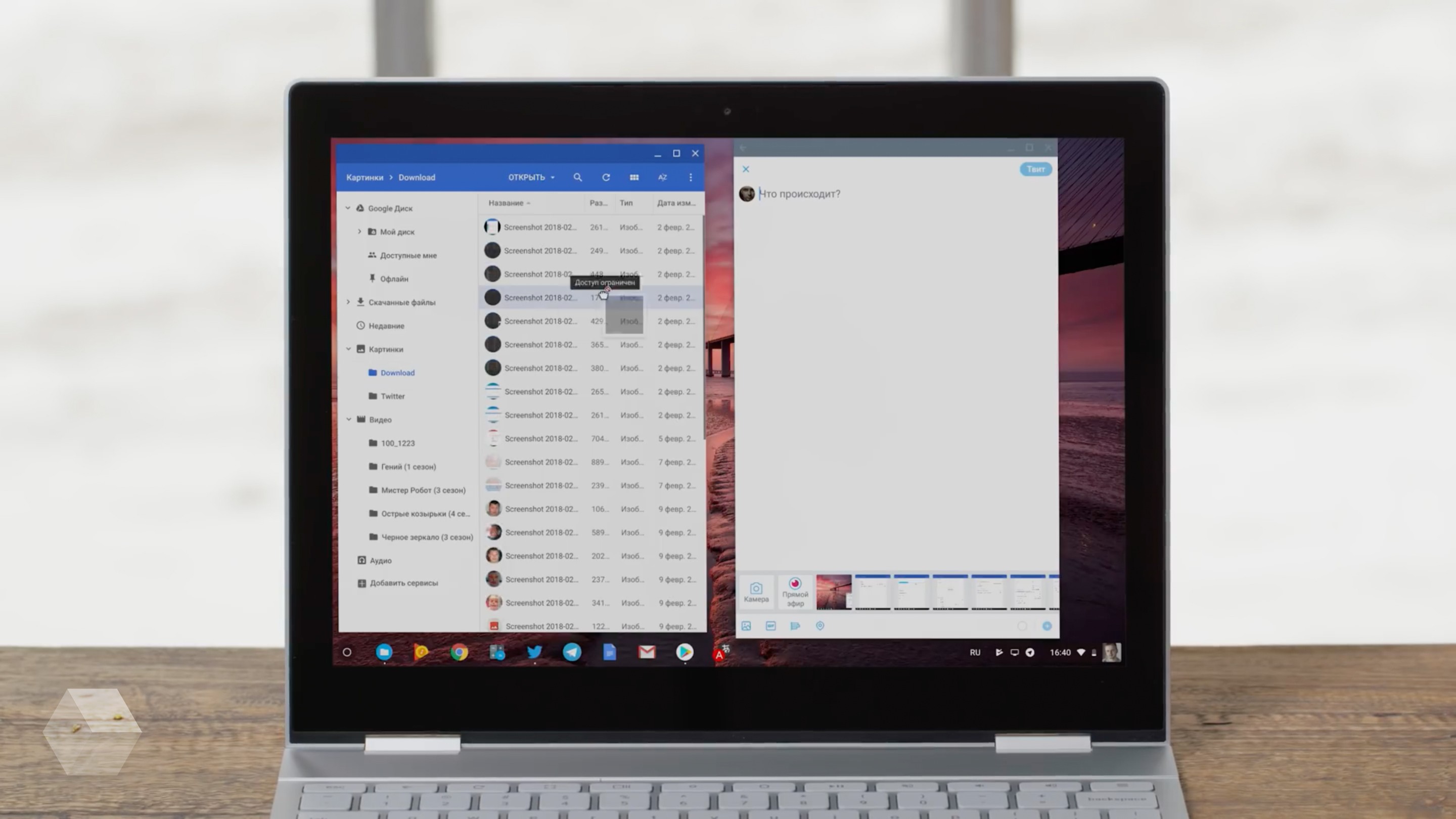 Google employee said on Google+ about testing file access Android apps in Chrome OS. Users of the Canary channel already can try the function by activating its flag chrome://flags#show-android-files-in-files-app.
After the activation flag of the above, the preinstalled file Manager category appears Android Files that stores all the files generated by Android applications. If necessary, they can be copied to the Downloads folder.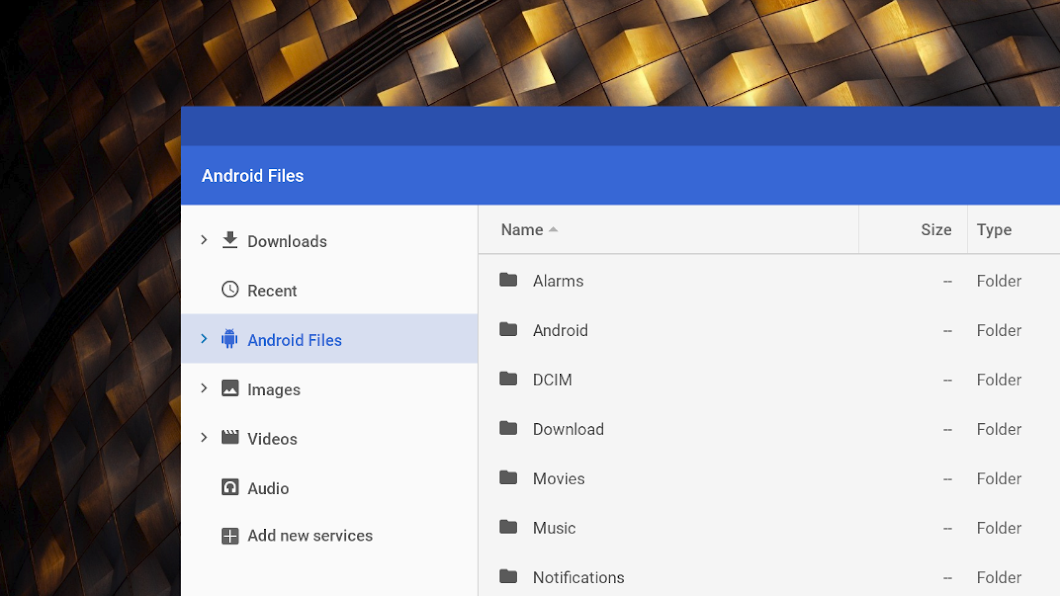 Starting with the 53rd version of Chrome OS some chromebooks got Google Play store and support Android applications.