The British Corporation ARM has introduced a new processor core Cortex-A76, a graphics accelerator Mali-G76 and the GPU Mali-V76.
Cortex-A76 performed on a 7-nanometer technology on the architecture Armv8-A (Harvard). Core clock frequency can exceed 3 GHz. Comparing the new product with its predecessor in the face of Cortex-A75, ARM promises to increase productivity by 35 percent, energy efficiency by 40 percent and 4-fold acceleration of operations related to machine learning.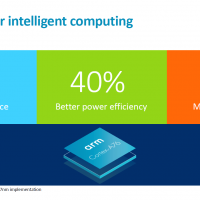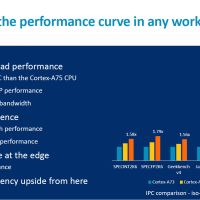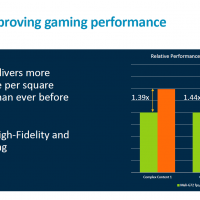 As for the Mali-G76. New graphics accelerator 30-60 percent more productive (relative to area), and 30 percent more energy efficient previous Mali-G72. Performance in machine learning tasks has grown 2.7 times. The GPU Mali-V76 promises to decode the video in 8K resolution at up to 60 fps and 4K up to 120 fps.
New solutions ARM designed for laptops and smartphones. The appearance of processors with cores Cortex-A76 is expected next year.