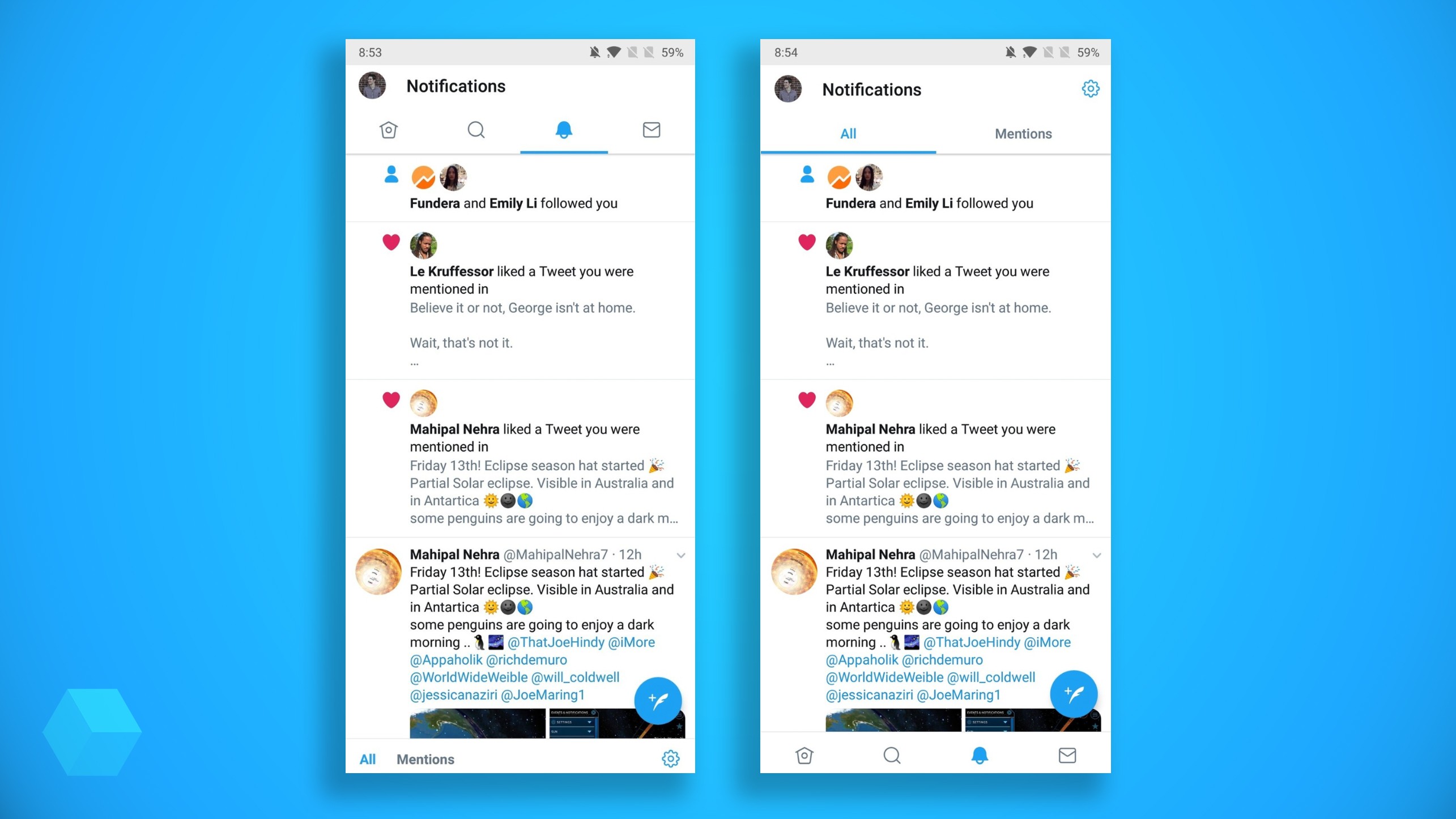 After alpha testing the social network Twitter began to deploy on Android new location in the navigation pane.
Now the tabs «Home», «Search», «Notifications» and «Messages» are at the bottom of the screen. On top menu «Notifications» gets a new fascia in the upper part of the screen with the «All notifications» and «Only mention». In the previous version they were hiding at the bottom.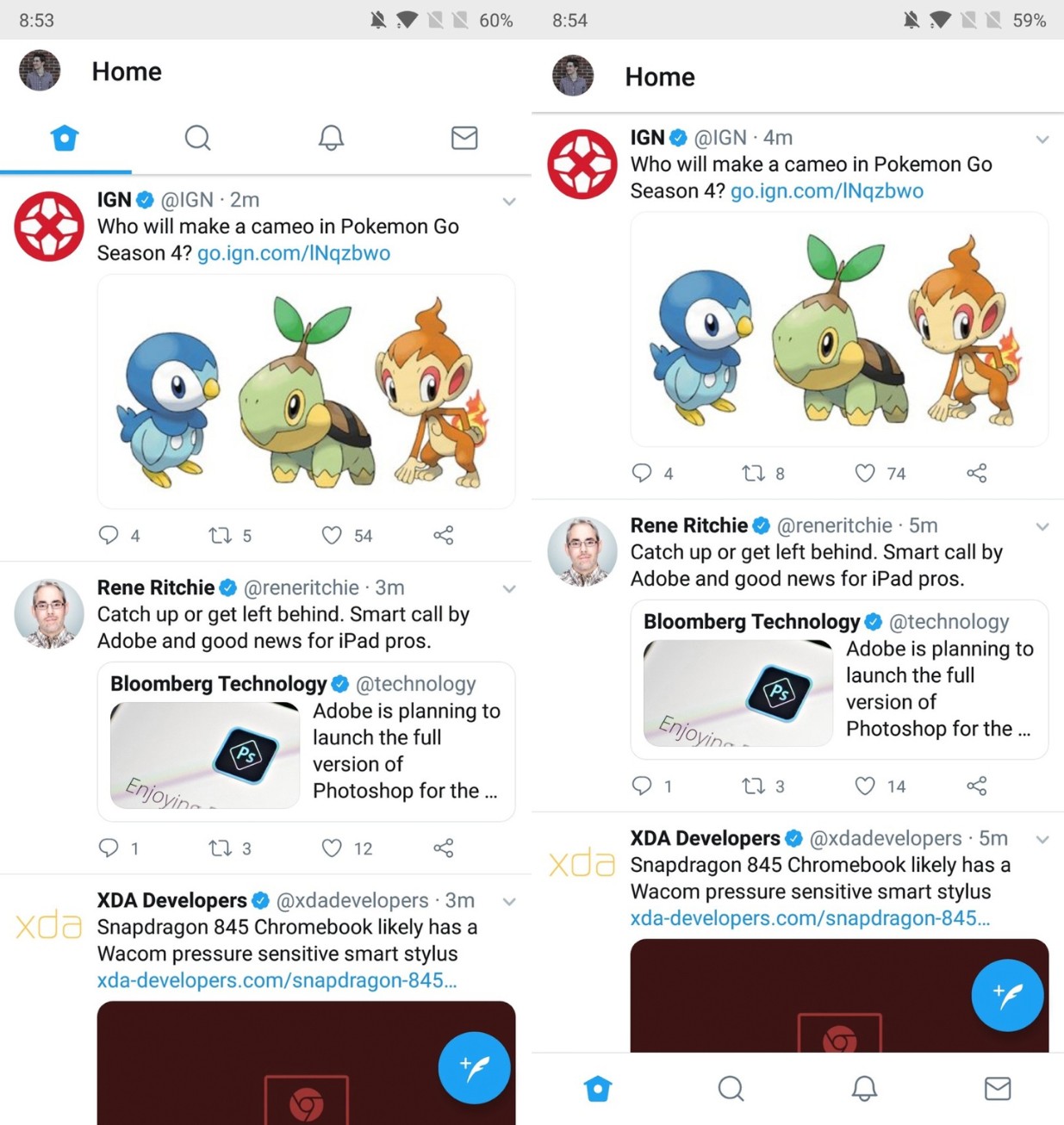 Before and after


Before and after
It may take some time before changes to the Android version of the Twitter app will affect all users.