Qualcomm has expanded the range Snapdragon 400 and 600 devices for the lower and middle price range of three chipsets: the Snapdragon 632, 439 and 429.
The most productive new Snapdragon 632, offers eight cores Kryo 250, four of which are capable of operating at a clock frequency of 1.8 GHz. For graphics processing meets the GPU Adreno processor 506 with the support of the Vulkan API and other platforms, has a built-X9 LTE modem offering LTE speeds of up to 300 Mbps, the digital signal processor Hexagon 546. SoC («system on chip») can be used in devices with screens FullHD+, 24-single megapixel or 13-megapixel dual camera, Bluetooth 5.0 and LPDDR3 memory. The assurances Qualcomm, this Snapdragon 626 solution performance 40%.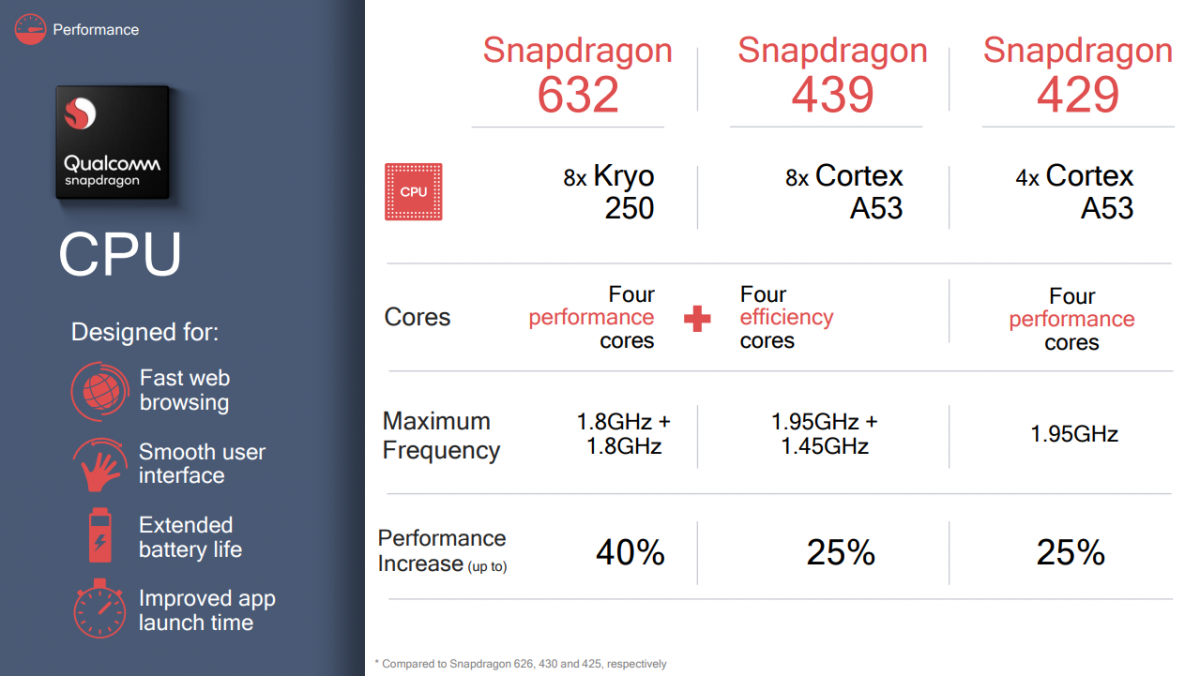 Snapdragon 439 and 429 are built on 12-nm architecture and is equipped with a modem LTE X6. Snapdragon 429 has four cores with a frequency of 1.95 GHz and GPU Adreno 504, and Snapdragon 439 — eight cores with the same maximum clock rate, but the graphics chip Adreno 505. Solutions a quarter more productive predecessors when comparing the capabilities of the CPU.
The appearance of the first devices on the basis of the presented chipsets expected in the second half of this year.