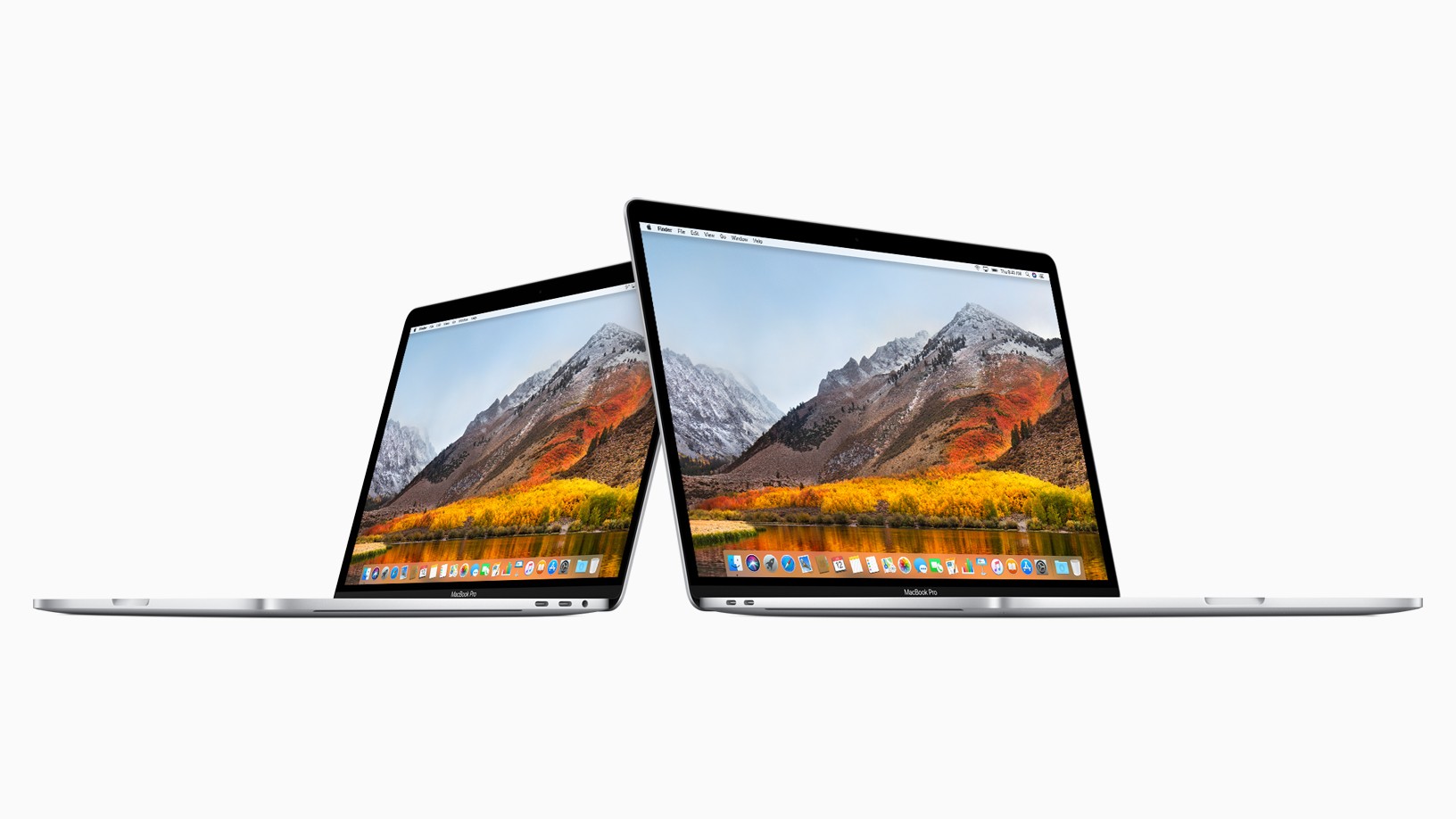 Without the lush presentation, Apple has released an update of laptops MacBook Pro. They got Intel eighth generation, and the 15-inch version uses a six-core chip Quad-core performance the 13-inch model up to 70%.
For the first time in the line of Mac computers used display True Tone, which is already built into the iPhone 2017 some iPad. The technology uses multi-channel sensors to control the color and intensity of the display illumination taking into account light conditions. Maximum screen brightness reaches 500 nits, supported color space P3.
Now the new MacBook support the command «Hey, Siri», a track which provides the coprocessor Apple T2. Use the keyboard Butterfly the third generation — in the words of the company, it makes typing quieter. It is unclear to get rid of the new keyboard design flaw that led to frequent clogs.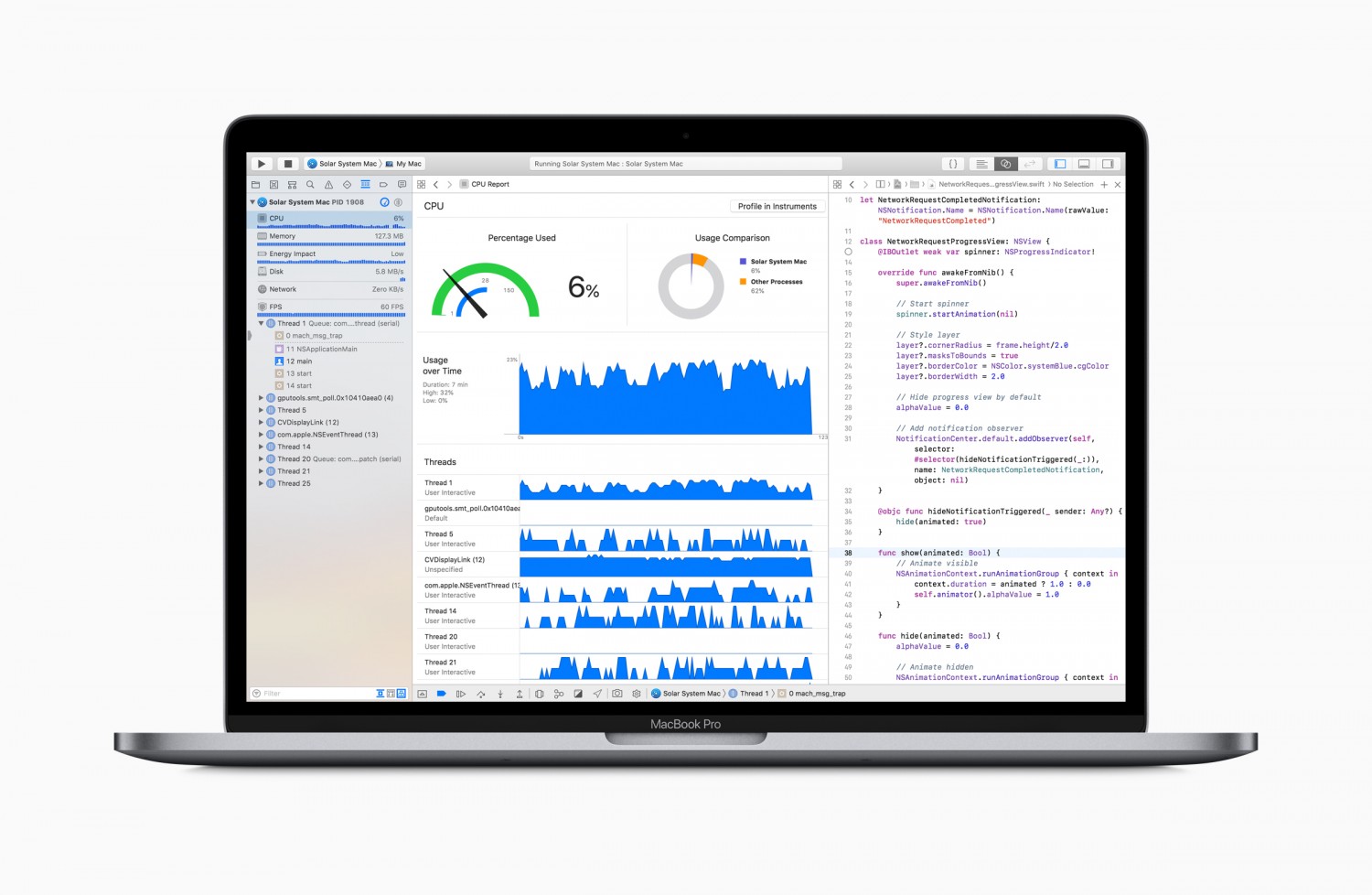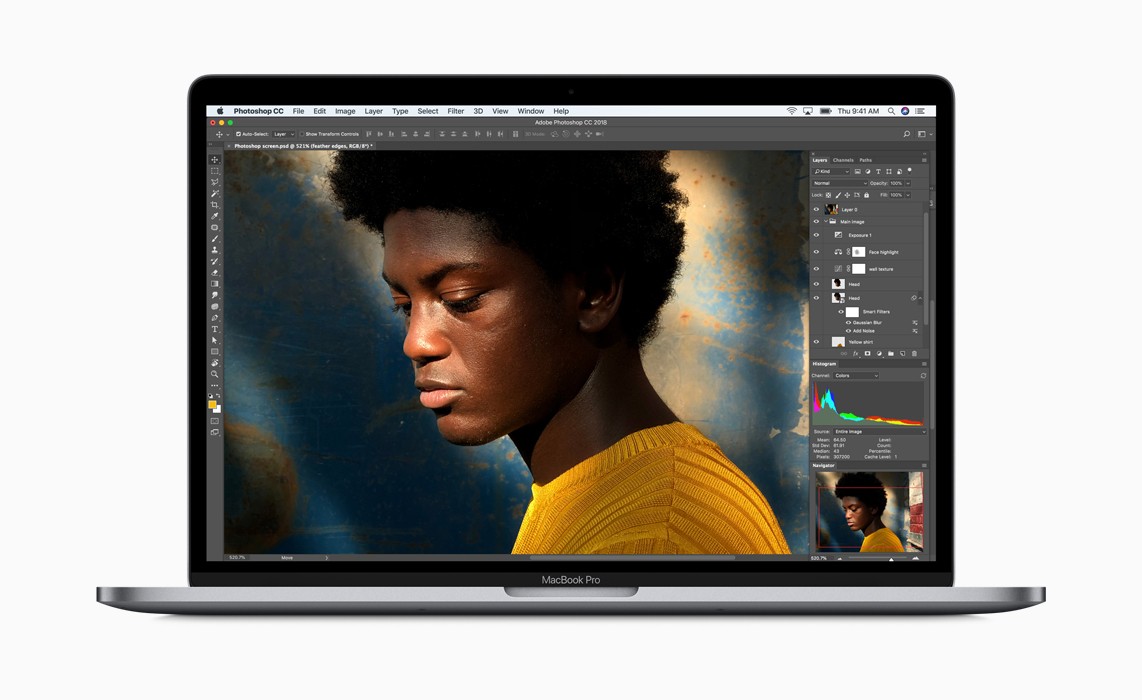 15-inch MacBook Pro model may include the Intel Core i7 or i9 of the eighth generation with a clock frequency of up to 2.9 GHz and 4.8 GHz in Turbo Boost mode. Options available with 32GB of DDR4 RAM and 4TB of SSD, each model is built of discrete graphics Radeon Pro with 4 GB of memory.
Version 13 inch with TouchBar includes Quad-core Intel Core i5 or i7 processor (up to 2.7 GHz in normal mode and up to 4.5 GHz in Turbo Boost) with a maximum 16 GB of RAM and 2 TB ROM, answer graphics built-in Intel Iris Plus. Model no TouchBar remained unchanged.
Prices:
MacBook Pro 13 256GB with TouchBar — $ 1,799 or 144 990 rubles
MacBook Pro 13 512 GB with TouchBar— 1999 $ 159 990 rubles
MacBook Pro 15 256 GB with TouchBar — 2399 or $ 194 990 rubles
MacBook Pro 15 512GB with TouchBar — 2799 or $ 224 990 rubles
Also cupertinos the company has released leather cases for MacBook Pro, previously available for the MacBook. Options for 13 and 15 inch assume color Saddle Brown, Midnight Blue and Black.
Source:
Apple Newsroom

Source