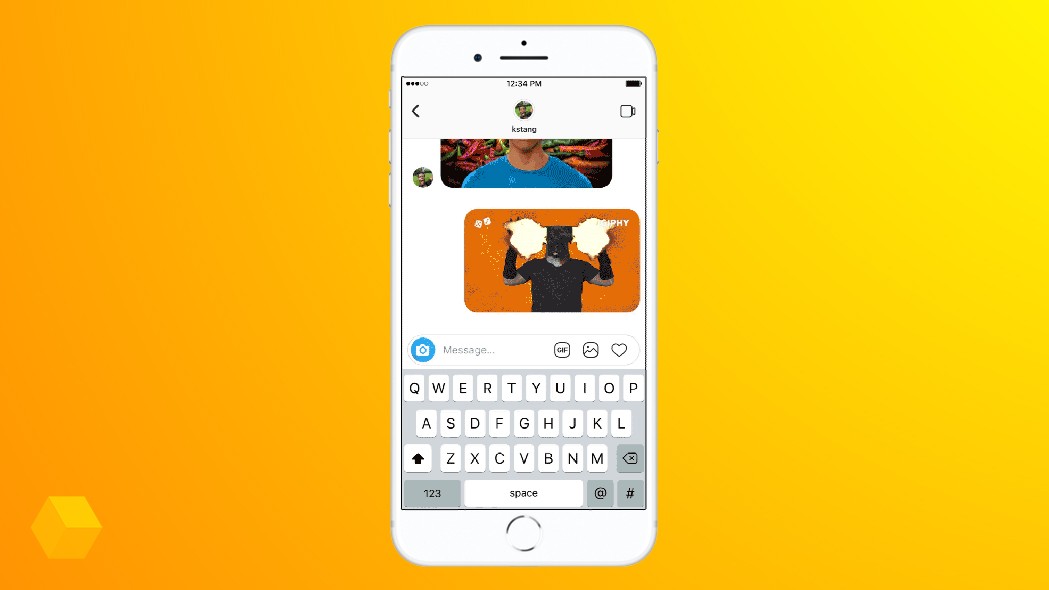 Social network Instagram added GIF sharing images Direct.
Now in the text input field in one row with options for uploading an image or creating a «Story» is GIF key. Clicking on it, the user will receive a number of popular GIF images.
Suitable options can be found by introducing key words. When you search for GIF images in front of the proposed options will always be key is random selection.
Gifs provided by GIPHY and services already available in our mobile app for iOS and Android.
The Verge became aware of another function that can appear in the social network. We are talking about reposted publications of other accounts in a user's feed.
Journalists got a couple of screenshots of the new functions, which show that repost in Instagram are at an early stage of development.
Now they look like reposts to Twitter, when the original content appears under the name of the user who shared the post.
Previously co-founder of the social network Kevin Systrom said in an interview with Wired that repost over several years remain the subject of heated discussions:
The solution is to keep your feed focused on the people you know, if the people who are looking for other things for you, — said Kevin SISTROM.