Intel announced the release of a line of processors Xeon Cascade Lake-AP (Advanced Performance), designed for data centers, as well as models of Xeon E-2100 for servers of initial level.
Cascade Lake-AP will be available in variations with 48 cores and 12 channels of DDR4, that is 96 cores, and 24 channels of DDR4 on servers with two CPU sockets. Intel says its products offer the highest performance for computing in the field of AI and IAAS (infrastructure as a service).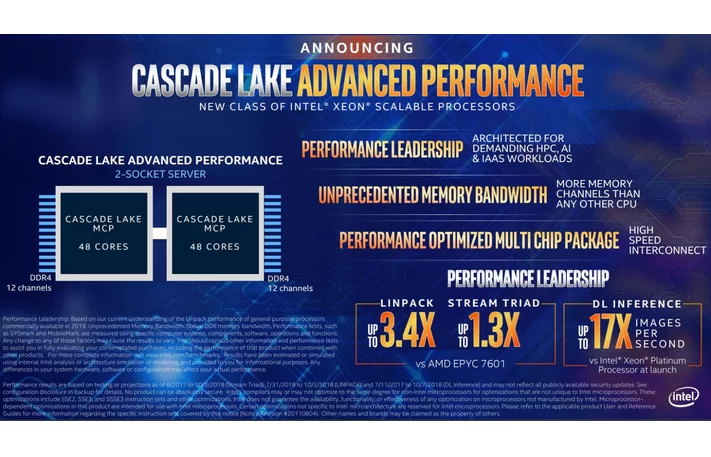 The new processors have surpassed the results of the Intel Xeon Scalable 8180 to 1.8 times and AMD EPYC 7601 to 3.5 times in tests and Linpack Stream Triad. More details about the underlying characteristics of no, but most likely still used 14-nm process technology.
Model Xeon E-2100 from four to six cores are suitable for small and medium businesses. They come with dual channel memory controller, graphics P630 UHD Graphics and support for up to 128 GB DDR4-2666. The maximum dissipation is varies from 71 to 95 watts.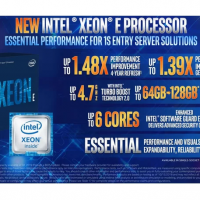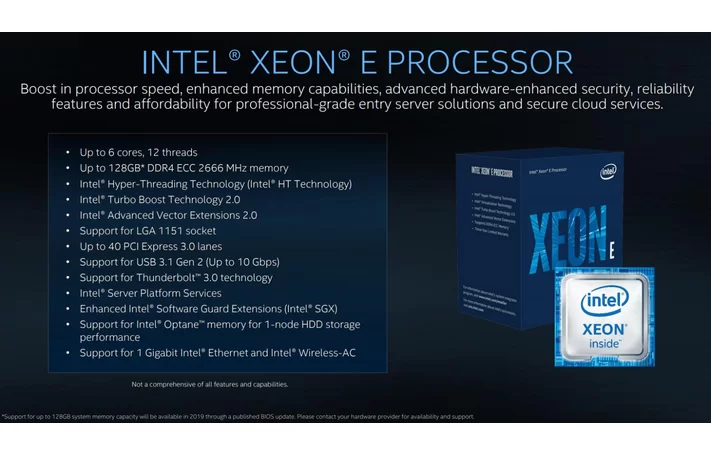 Solutions Cascade Lake-AP will be available in early 2019, and Xeon E-2100 can be purchased today.