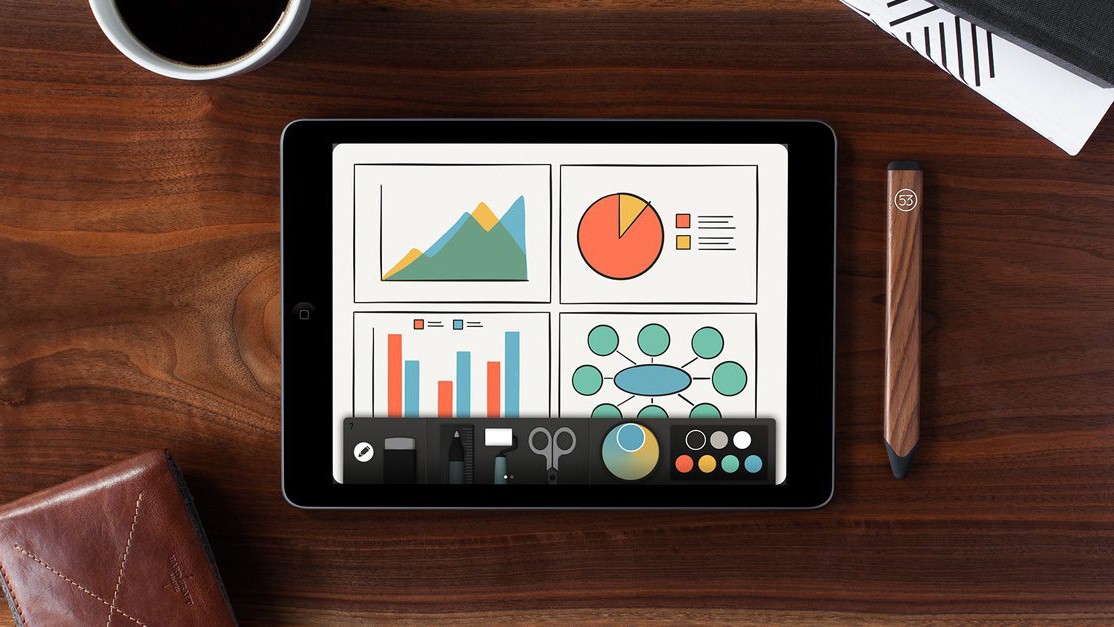 iOS-the app for drawing and taking notes Paper received the support of the new iPad Pro and stylus updated Apple Pencil.
11 and 12.9-inch screen of the new iPad Pro app is displayed on whole screen without black bars. In addition, double tapping on the Pencil stylus Apple second generation activates one of the following:
Switch the tool to the eraser;
Switch to last used tool;
To display the color palette
Paper is free and offers a Pro subscription to access additional funcoes.