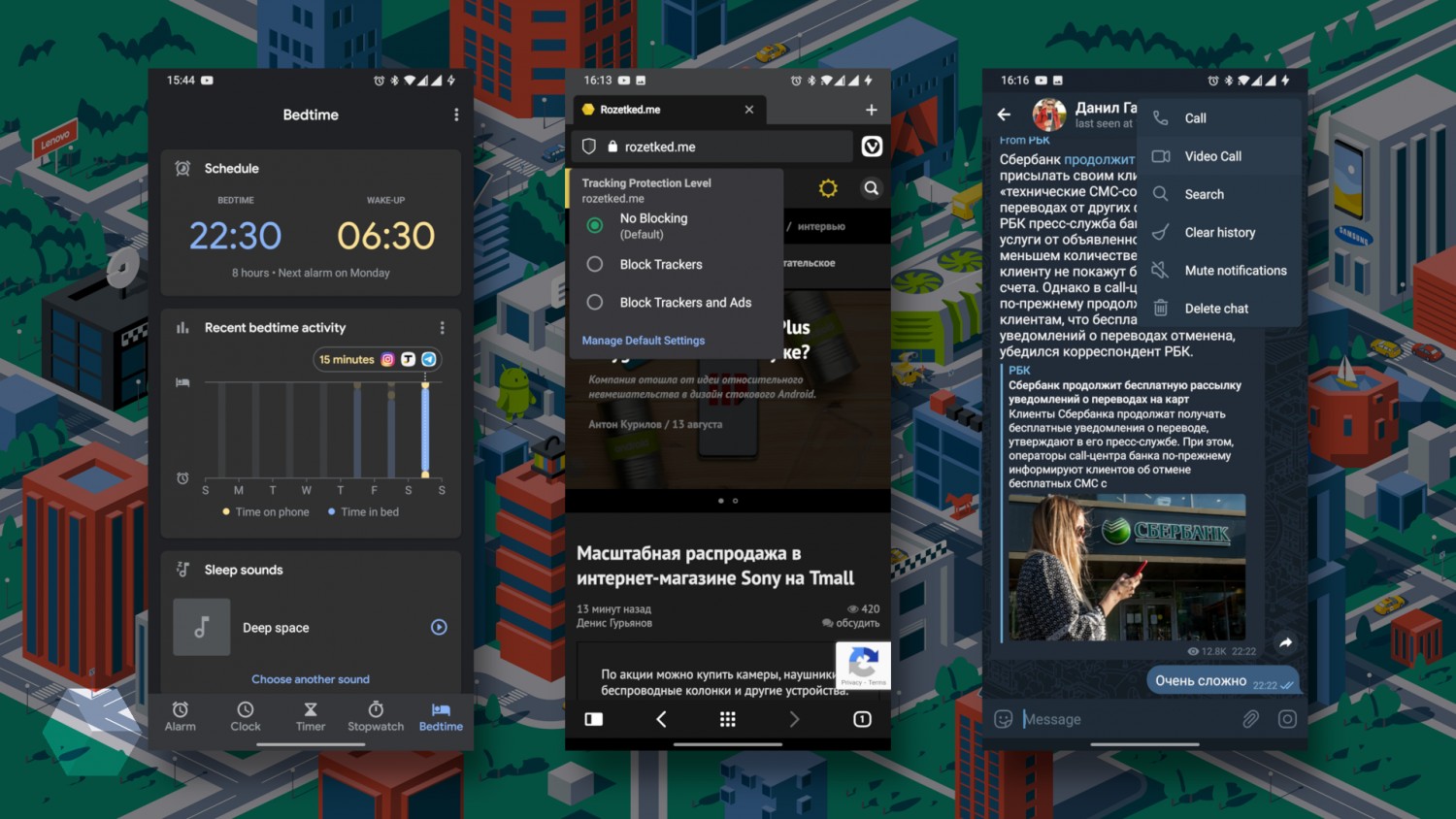 Talk about the release of function Bedtime («sleep») in Google «Hour» for all devices, the advent of the Telegram the long-awaited video calls, as well as new features in Vivaldi browser.
«Google Watch» 6.3.1 for Android
Feature that first appeared on the series smartphones Google Pixel finally got to the rest of the devices — Bedtime («sleep Mode»). In the Clock app on smartphones with Android 6.0+ should appear in the corresponding tab.
Section helps to control the bedtimes and waking up. It is possible to configure when the user usually goes to sleep and what time he needs to get out of bed. If you want to «Watch» will notify about the imminent bedtime, shut off the notification sound, and also places the smartphone display in black and white mode.
Morning run for the alarm clock, gradually increases the brightness of the screen for 15 minutes before the alarm, and perform the morning programme of action «Google Assistant» (read the news, talk about the weather or traffic jams).
The section «Audio for sleep» you can choose a soothing tune that is activated at a chosen time: it is expected that this will help you sleep. And if you connect «Google Calendar», it will display the card of events for the next day.
In a separate window tabs «sleep Mode» available activity during the selected period for sleeping: you can see how much the user was in bed, and how to use your smartphone. You need to give appropriate permissions.
Download: Google Play / APKMirror
7.0 Telegram for iOS and macOS
Despite the «round» release, the innovations in the update nothing at all. But the main thing — video calls — many were waiting for. Instant messenger users can communicate via a secure endpoint encryption video communication is only one-on-one, but will be soon and group calls.
Icon to call the source is located next to the button to initiate audioregular, in user profiles. The interface allows switching between cameras smartphone, mute, or images.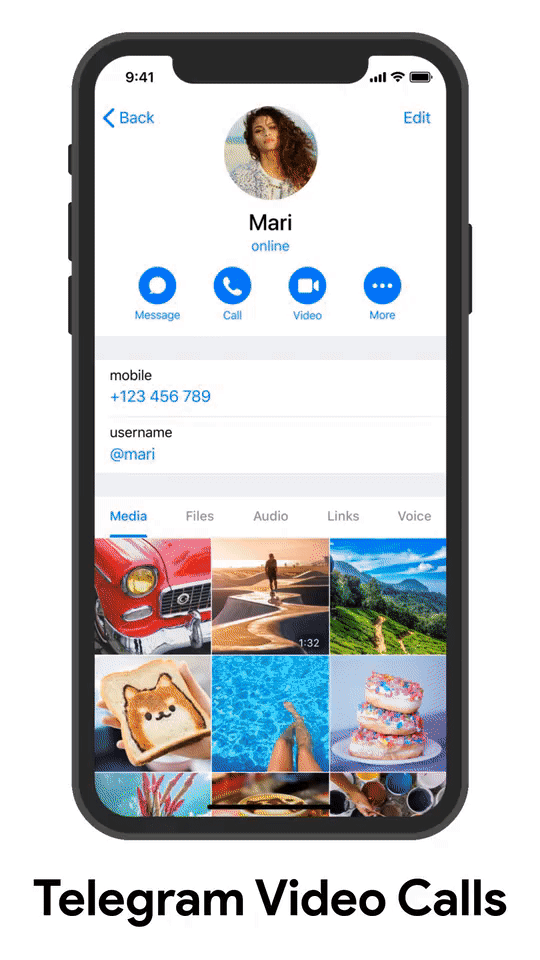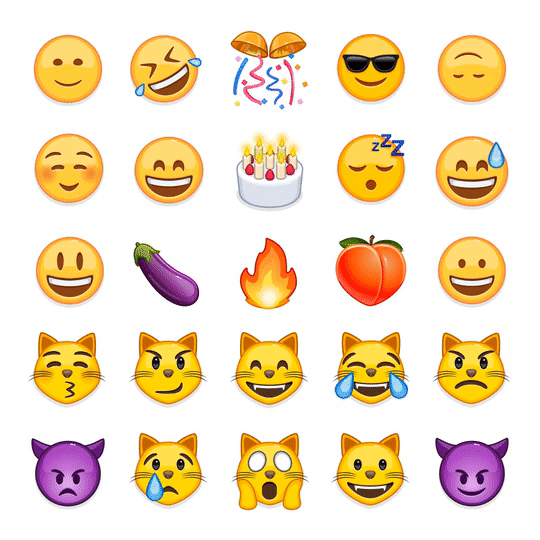 The user can switch between voice call and video call during the conversation and to write in the chat without ending a call — the call can be rolled into a floating window.
And the second innovation is advanced Pak animated Emoji. As before, their movement is activated, if an Emoji is sent in a separate message.
Download: Google Play / APKMirror / App Store
Vivaldi 3.2 for Android
Browser Vivaldi produced originally from Opera, supplemented by several new features.
Including ad blocking and shadowing: you can connect a public filtering lists or create your own. Quickly switch settings to the viewing site via a shield icon in the address bar.
There are changes and the point of view of convenience: button to switch between public and private, as well as recently closed tabs moved to the bottom of the interface.
Download: Google Play / APKMirror
Subscribe to Rozetked Telegram in «Vkontakte» and YouTube.

Source