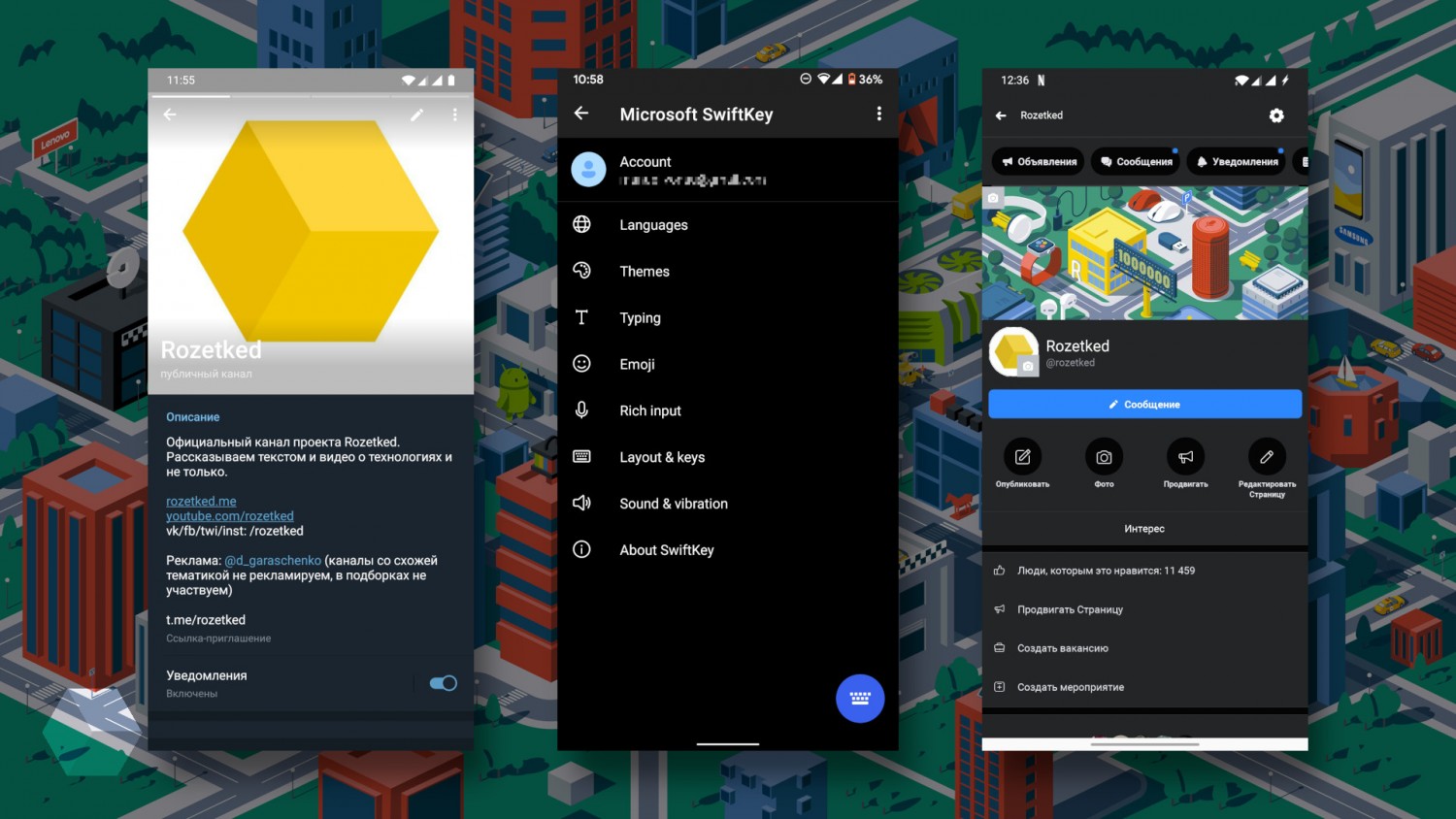 Talk about the updated design Telegram, a dark theme to Facebook Lite Beta and SwiftKey and a couple of new features and the transition to a subscription model in the photo Darkroom.
5.15 Telegram for iOS and Android
Not the major update of messenger has brought:
«Find people nearby» 2.0: the ability to make your profile visible to users nearby continuously
New design of user profiles, channels, and chats with the display of the avatar on the split-screen and quick access to shared media and chats
New gesture-swiping list a photo or video by pressing the right or left of the content to move forward or backward respectively
New animated Emoji for Valentine's Day: 😘 😍 😻 🥰 💑 💋 💝 🧡 💛 💚 💙 💜 🖤 🤍 🤎 💔 and 💌
Download: Google Play / APKMirror / App Store
SwiftKey Beta for Android 7.4.9.9
The last update of the beta version of the keyboard from Microsoft contains a number of necessary improvements: dark mode for devices with Android 10, and the redesigned interface of the app settings.
If earlier the settings menu of SwiftKey was divided into four main section and the statistics section of the bottom text, now it looks classically: account settings with the profile avatar at the top and the usual list of topics, including languages, themes, settings, input, fonts, and so on. Statistics now enter hidden menu Typing > Typing stats.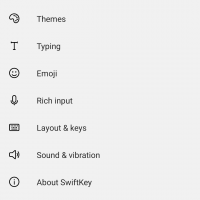 Screenshots: Android Police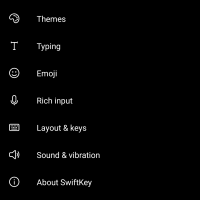 Dark theme follows the system settings, but don't affect the keyboard, changing only the appearance settings menu of SwiftKey.
Download: Google Play
Darkroom for iOS 4.4
The main change is the transition to a subscription model. The annual «subscription» will cost 1550 rubles. This is true only for new users of the app, all previous purchases are saved for their owners.
There are multifunctional tool for working with watermarks-the user can place on your photo watermark on the images as text or image, determine its position and transparency. When you export the photo now shows a short summary: the type and quality of protection in the form of a watermark or copyright, and other properties.
The list of changes Darkroom 4.4 also indicates sync purchases to all devices connected to iCloud, and minor interface improvements. A small bonus from the developers — new versions of application icons, from which you can choose.
Download: App Store
Facebook for Android Lite 185.0.0.6.118
Lite app for Facebook slaboprotochnyh smartphones got a dark theme faster than the main client of the social network for Android. Switch interface themes available in the extreme right section of the main menu.
New design colors all sections of the application in dark gray color. It has appeared not all users have the latest version of Facebook Lite, but the developers have to activate it for everyone in the near future.
Download: Google Play / APKMirror
Subscribe to Rozetked Telegram in «Vkontakte» and YouTube.

Source