Telegram released a beta version of the app for iOS with an index of 5.13. The messenger team has added a few notable features.
The user can adjust colors of individual elements of the interface, including «cloud» messages. If desired, color can be a gradient: for this when choosing the color, click on the «+» button and set the second color.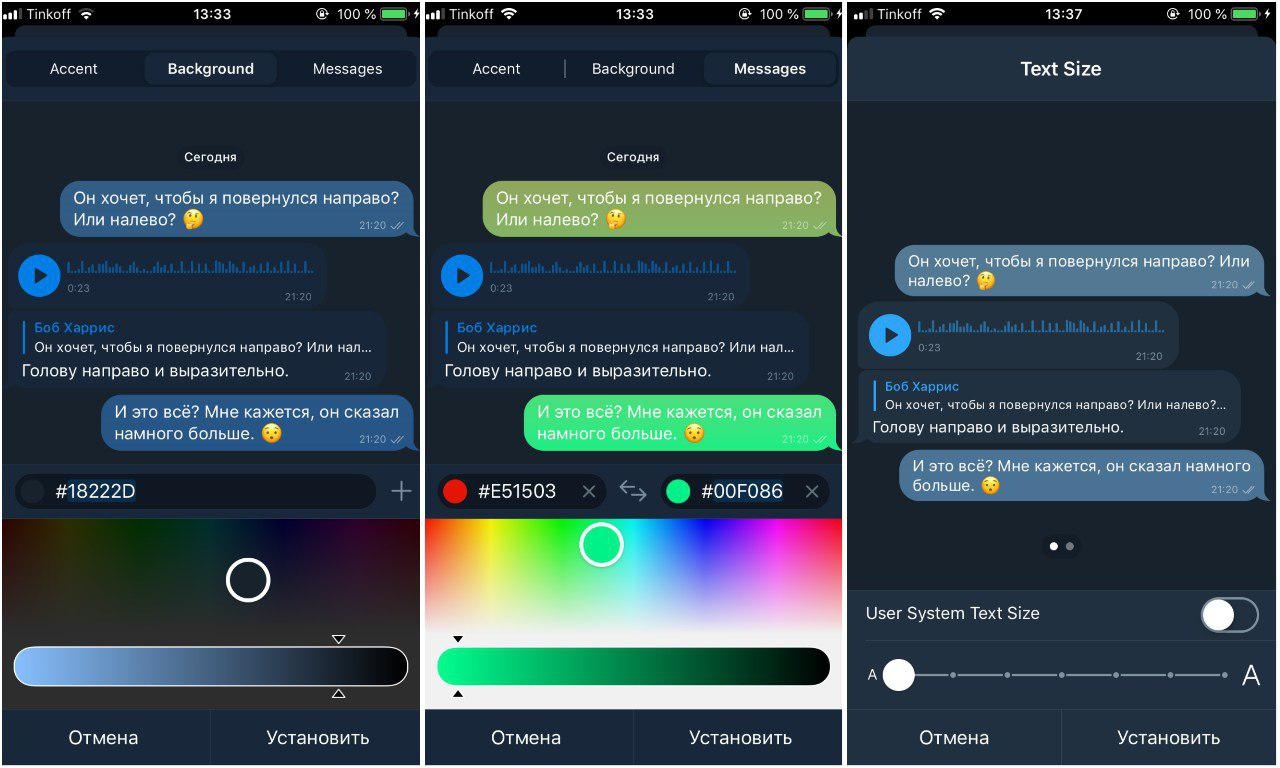 Screenshots: Telegram Info
It is also possible to override the system setting font size, setting it in the application Telegram.
To install the beta version on iOS you need to use the Testflight service. The release of 5.13 Telegram for iOS and Android is usually a few days after the release of the test version.
Subscribe to Rozetked Telegram in «Vkontakte» and YouTube.

Source