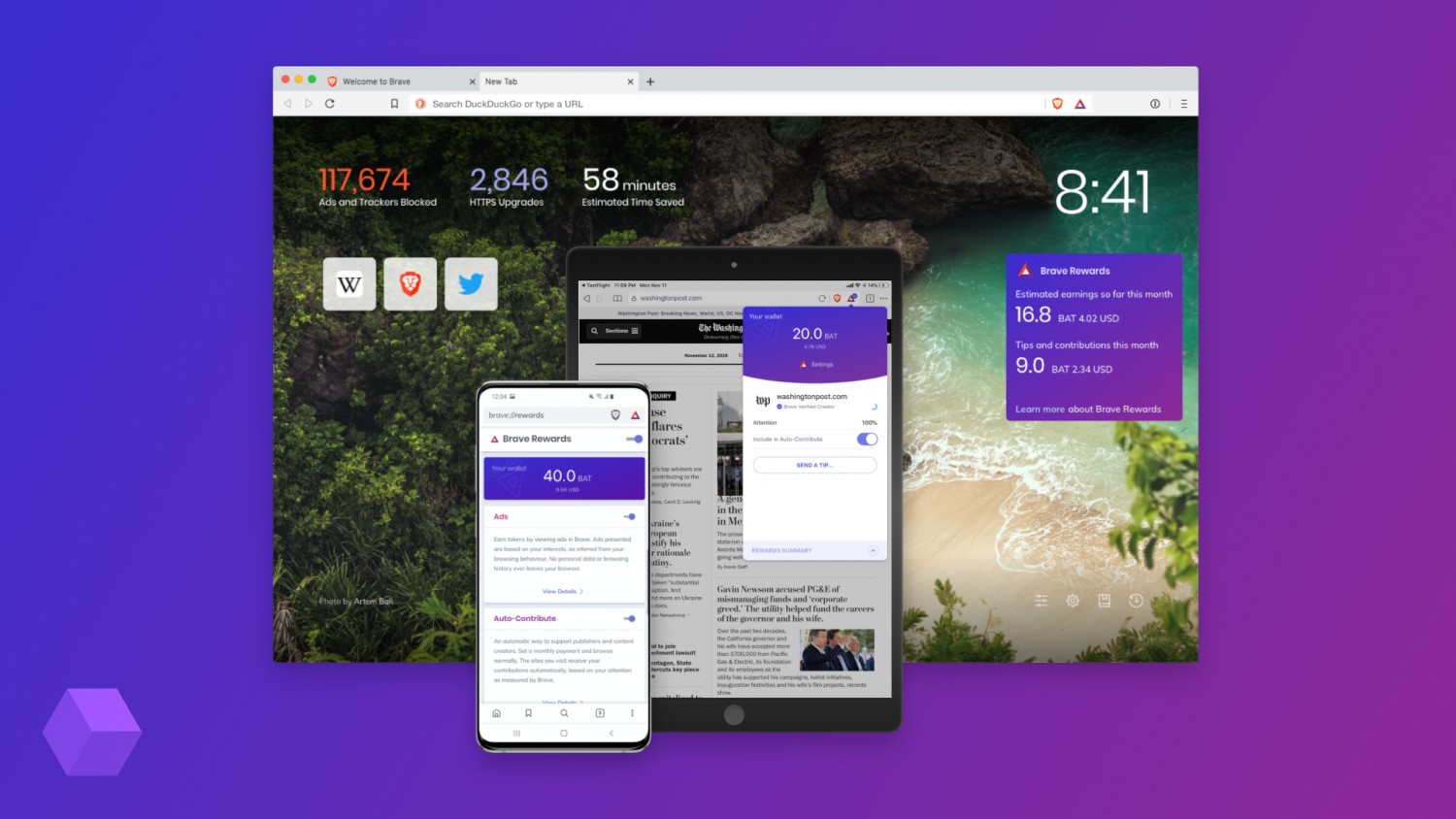 The development team of the browser Brave have announced the release of the first release version — 1.0 Brave. It is available for Windows, Mac, Linux, iOS and Android.
The browser open source Chromium platform includes a built-in ad blocker and trackers Brave Shields, providing privacy when working online. Private mode supports connection via the encrypted Tor network. The creators promise the download sites «3-6 times faster than other browsers».
Also Brave is Brave Ads system based on the blockchain: users can view ads in exchange for payments. Brave Rewards allows you to share your favorite content creators a part of the earnings on viewing advertising funds.
During the open beta testing of the Brave used 8.7 million active users worldwide.
Subscribe to Rozetked Telegram in «Vkontakte» and YouTube.
Source:
Brave Blog

Source