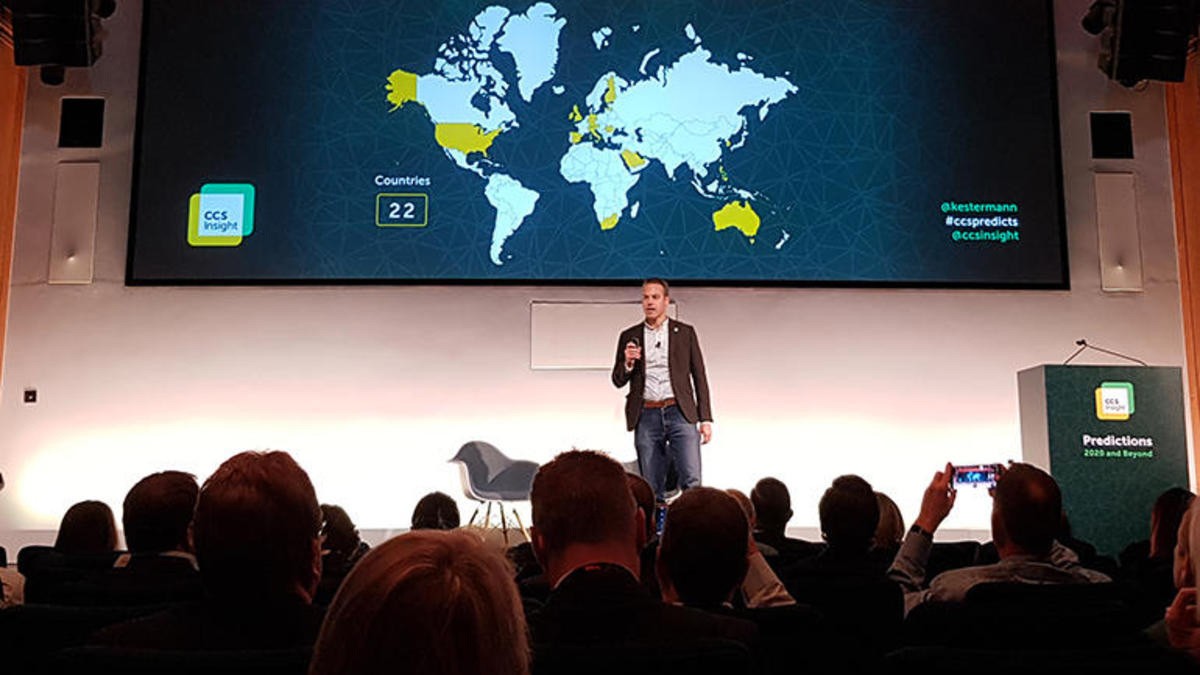 Research Agency CCS Insight 3 October in London presented a range of projections for 2020 and subsequent years up to 2030. In total were issued forecasts 90 (ten less than the previous year), ranging from futuristic, to specific.
Published 15 the most interesting predictions:
In 2020, Apple will release its brand «Apple Privacy».
Out-of-5G-smartphone prices in 2020 will fall sharply.
In 2020, at least five operators will begin to provide its subscribers with smartphones to «check health».
By 2021, Amazon will buy one of the 5G frequencies for their own use. At least in one market.
The technology to detect «Fake Deep» in the video will appear in 2021.
By 2021, appears the auditors algorithmic data.
By 2021, the football club of the Premier League runs the ticketing system for face detection.
Samsung will release Galaxy Glasses in 2022.
Netflix will be forced to look for new growth strategies in 2022.
Artificial intelligence will replace judges on major sports events to 2022.
By 2023 Turkey will be accepted psychometric testing software developers.
By 2023, the manufacturers of wearable devices will be forced to pay users to share their data.
By 2025, every 50s provided the household owns a home robot.
Interfaces brain-computer will turn from medical applications in commercial samples by 2027.
Virtual reality will reduce by 20% the number of business trips by 2029.
It should be noted that the projections engage the people who work in various fields and create technologies of the future. Therefore, some of the predictions really can come true.
Subscribe to Rozetked Telegram in «Vkontakte» and YouTube.

Source