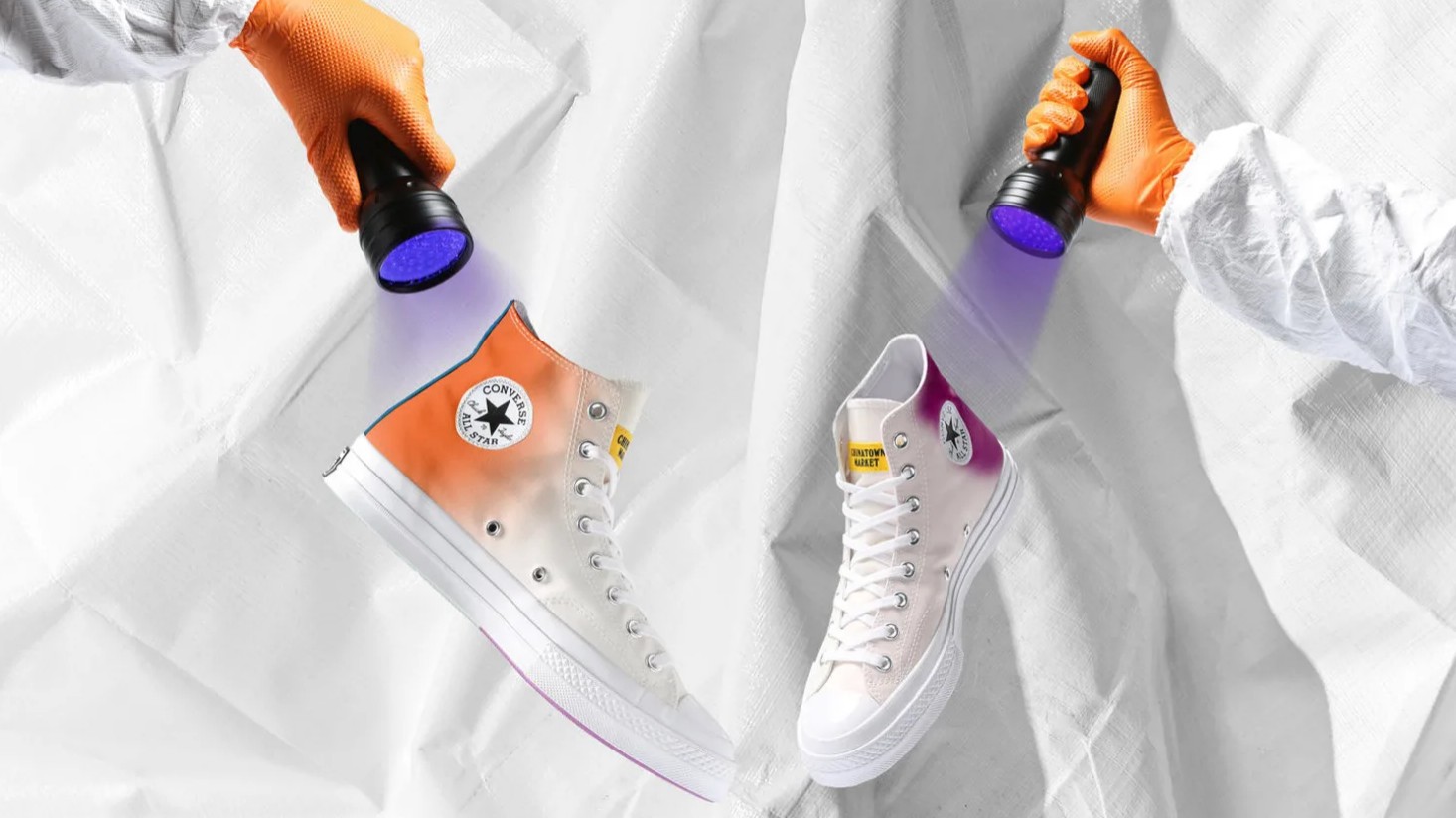 American Shoe company Converse together with brand Chinatown Market, announces the release of the Shoe that change the sun color. Sneakers and hitop included in the collection UNT1TL3D and will go on sale July 21 in the United States at a price of $ 110 (~7000 rubles).
Shoes becomes colored when interacting with UV light. The intensity from pastel shades to bright colors varies depending on how much UV light getting sneakers.
The models presented in the collection, made from special delicate fabric, which when in contact with sunlight changes the blocks in orange, purple and pink. Chinatown Market has published a video with a transform of shoes in Instagram.
View this post on Instagram

very limited quantities of our UV-activated @converse collaboration will be officially available online Friday at 9:01pm PST / Saturday 12:01am EST! 🌞🌈 the rest of the pairs will be available at @complexcon in Chicago this weekend! 💨🏙 fun fact: listen to this with sound and you can hear us almost getting hit by a car 🤷♂app
The design has been the designer and Illustrator from new York Michael Cherman. Converse has promised to release for sale shoes in other markets starting with August 2.