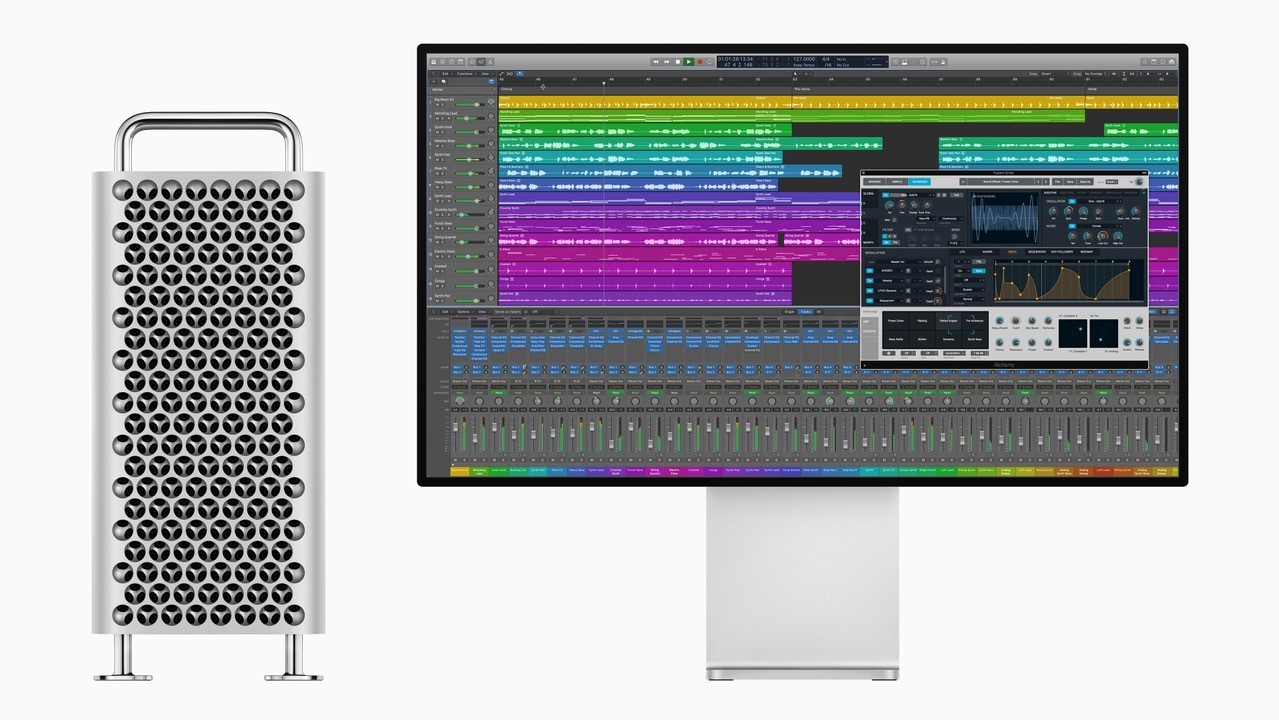 Apple has updated the app to create music Logic Pro X to version 10.4.5. Now it takes into account the computational power of the new Mac Pro.
The musicians will be able to handle five times more plugins compared to the previous-generation Mac Pro. Now supports up to 1000 audio tracks and 1000 tracks with the software instruments an additional 1000 channel strips, 1000 tracks of MIDI and 12 shipments to the channel strip.
Sometimes the producer thoughtlessly abandons creative ideas, because he believes that the equipment or will not allow her to embody. With Logic Pro X 10.4.5 or Mac Pro such restrictions will not be, — Stuart Price, producer and author of remixes of Madonna, Seal, The Killers and Coldplay
A list of other changes:
Browser you can filter the type of magnifier and allows you to drag multiple loops into a project.
New features to reduce the noise level in the plug-in DeEsser 2
The direction of synchronization rhythm MIDI on separate ports, one for each of them to different settings
Update Logic Pro X already comes free on computers of users.
Modular Mac Pro comes with high-end versions of the 28-core Intel Xeon processors, 1.5 TB of RAM, discrete graphics Radeon Pro Vega II Duo and integrated circuit Afterburner.