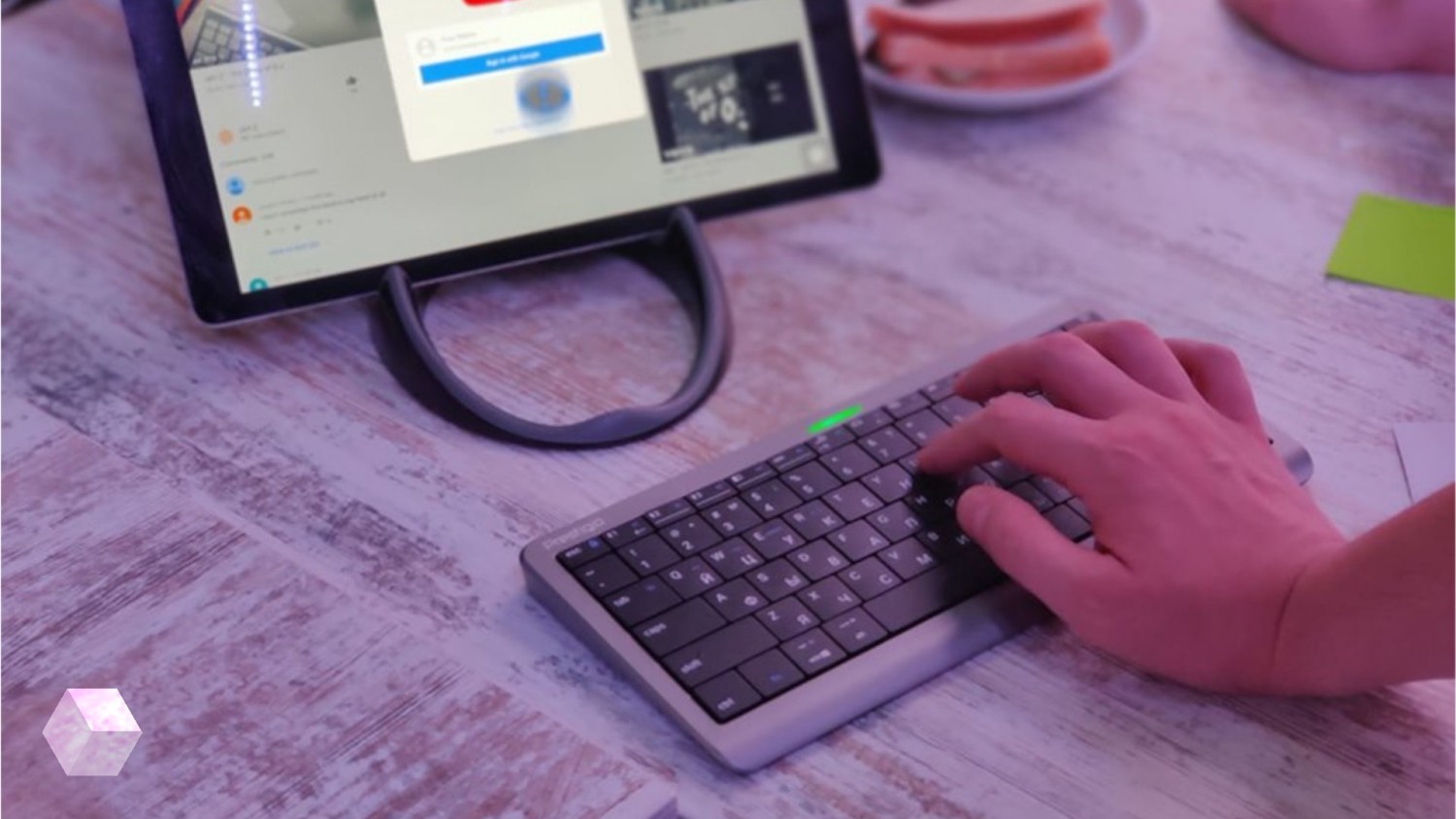 June 13, Minsk hosted the presentation of the new intuitive keyboard Prestigio under the name click&touch, which uses the technology of the Belarusian startup Clavetura. The idea is one device that allows you to fully control a specific device: from the computer to the TV.
In the system Clavetura sensors embedded in the buttons. The keys respond to touch as a touchpad and mouse. Without changing hand position, you can type text, scroll the page or move the cursor.
As told by co-founder Clavetura Michael Krupenko, when you create a click&touch team has conducted many studies in order to fully implement the touchpad above the keyboard. Thus, a special tracker to determine time the user navigates with a mouse on the keyboard. According to him, the user spends in total only one is a movement of about one working week per year.
Krupenko explained that the new product provides users with the ability to type on the keyboard and use the keyboard as a touchpad.
When you need to print — you just type, and when to make a gesture — you are doing it. And it works.
So, the keyboard will recognize not only the usual gestures (flipping two fingers), but also multimedia functions: rewind a video or change the volume by moving your finger from left to right or Vice versa. The developers called it a «universal device» which is convenient to use anywhere.
Touch panel four times larger than the standard touchpad, and switching from the keyboard to the «movement» occurs automatically — you simply drive along the surface of the keys. The keyboard can be connected at once five devices: the accessory works with Windows, Android, iOS, macOS, iPadOS, Linux, and many Smart TV.
What else: the course is only 1.5 mm, promise 7 hours of continuous operation, and the charging device through a connector Type-C (charging included).
It is planned that a commercial release, click&touch will be available in late August of this year in seven countries: Russia, Belarus, Ukraine, Kazakhstan, Lithuania, Estonia and Latvia. Approximate price — $ 99 (~6370 rubles).
The team also Clavetura announced that it is working on the development of the second generation of the eponymous technology, which is likely to be built into the keyboard. This will remove the touch pad and free up more space.