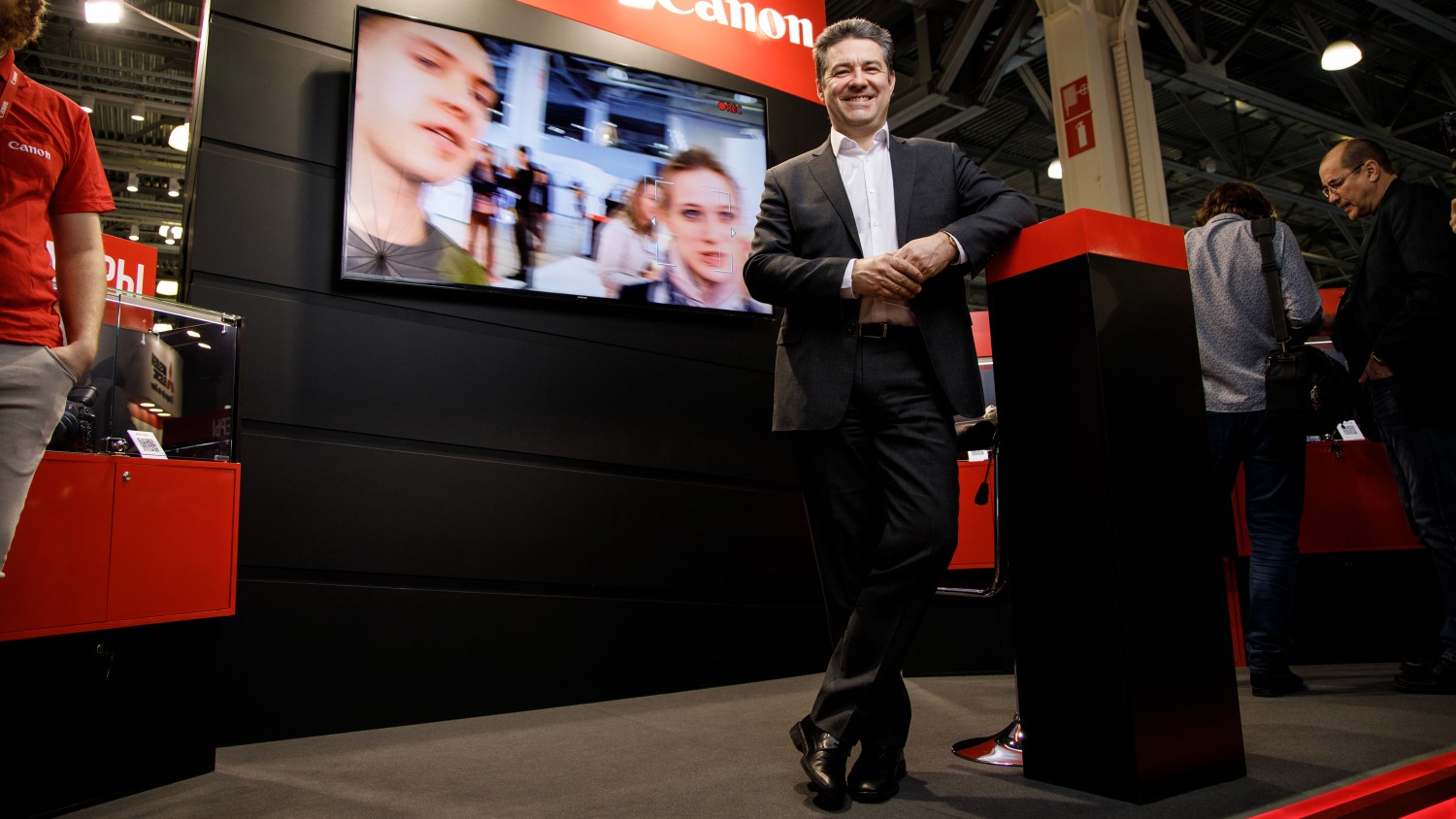 From 11 to 13 April in Moscow at the Crocus Expo hosted the annual exhibition PhotoForum-2019. We attended the event and posed questions about the present and future Canon Igor Surova, Director of consumer business in Russia.
On the PhotoForum today, what are three of your favorite product. And why are they?
Difficult to choose only three, all are expensive. I would highlight the line, right now it's mirrorless R and RP, and F.
Recently on the Russian market a mirrorless camera professional level Canon R and RP. As the Russian consumer perceived new product? Understand that the numbers cannot reveal, but it lived up to your hopes and plans?
We sell EOS-R with the month of November. RP we only set retail, therefore, it is difficult to judge, but orders have. For EOS-R I would say that this camera new for us format, so we now have a new phase — learning market.
Understand that not all optics that we began to supply with this camera. It all requires interpretation, explanation. This is the initial stage of launch of the line cameras. Models similar to each other, therefore, the line requires thorough demonstrations and explanations.
In fact, our participation here on the PhotoForum is subordinated to this task. We want to show the camera in operation. While the interest is good. A little stressfull, but people who understand the product, enthusiastically buy them.
Besides participation in exhibitions, how still expect the audience to acquaint with a new product?
We are not one year hold roadshows that travel around the country. Choose several key cities in Russia and demonstrate products. About the same we do here, with the participation of ambassadors. We invite the target audience, and people leave after such a spiritual experience. Then participants buy Canon products and share their experiences.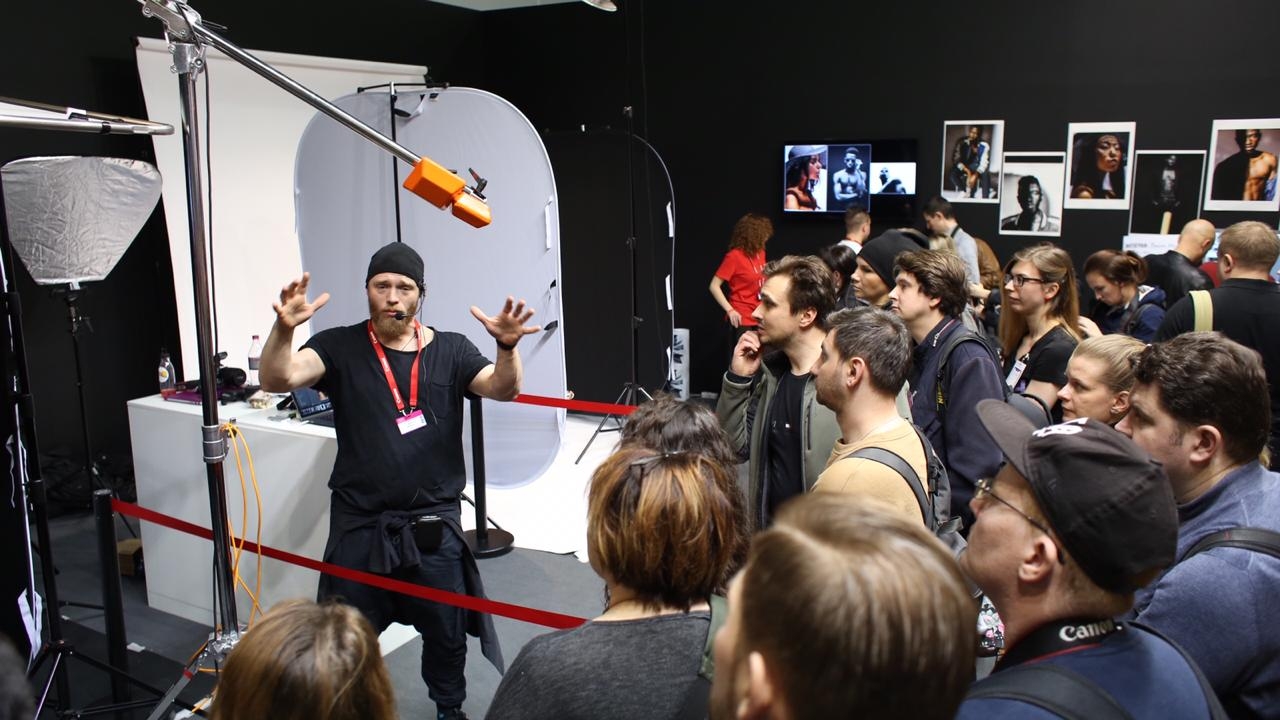 One of the latest Canon released a mirrorless professional camera. Does this mean that the company considers promising? Are there any known plans to expand the line?
This range is considered unprofessional, cameras designed for advanced Amateurs.
Why do we later went to this market? Because those positions that Canon has on the market of SLR cameras, they do not allow so quickly to change the strategy.
We are not shying away from the segment SLR cameras. Moreover, we believe that it is our future. A mirrorless camera is a new direction. And we understand that there are opportunities, but do everything step by step.
Canon have a wide range of products and it includes not only cameras, but printers. How do you rate this market? The world's transition to electronic document management, do you not think that print will soon be not so relevant?
We operate in the medium-term prospects and see the recent stats and current sales. If you focus on it, we can say that business printing is growing. In the past year it has grown and this year we expect a similar story.
Yes, electronic document management is evolving, and we have devices that are beautiful and useful, for example, document scanners. We believe that the market printing has a great future, and we supported the transition of the inkjet printing device with CISS (continuous ink supply system), and this transition gives us good financial results.
Recently, you combined two products — the camera and the printer, presenting a line of compact cameras with photo printing Zoemini. There also includes a portable printer. There is information exactly when you can expect them in Russia, and whether the products until we get there?
Drive just everything. The gap is minimal between deliveries to Europe and Russia. Specifically, with these devices has been its own history, and come to us they are in the summer around June-July.
And how do they differ from competitors (e.g., Polaroid)? And don't you think that this trend will go, since everything has long been in smartphones.
We studied the market before leaving. Surprisingly, it is on the rise now and, overall, promising.
Obviously, we studied the practices of competitors, but to compare our device would not like. Having studied the market, we developed their devices. Here we are not talking about quality printing. These devices created for fun: parties, corporate events and for young people.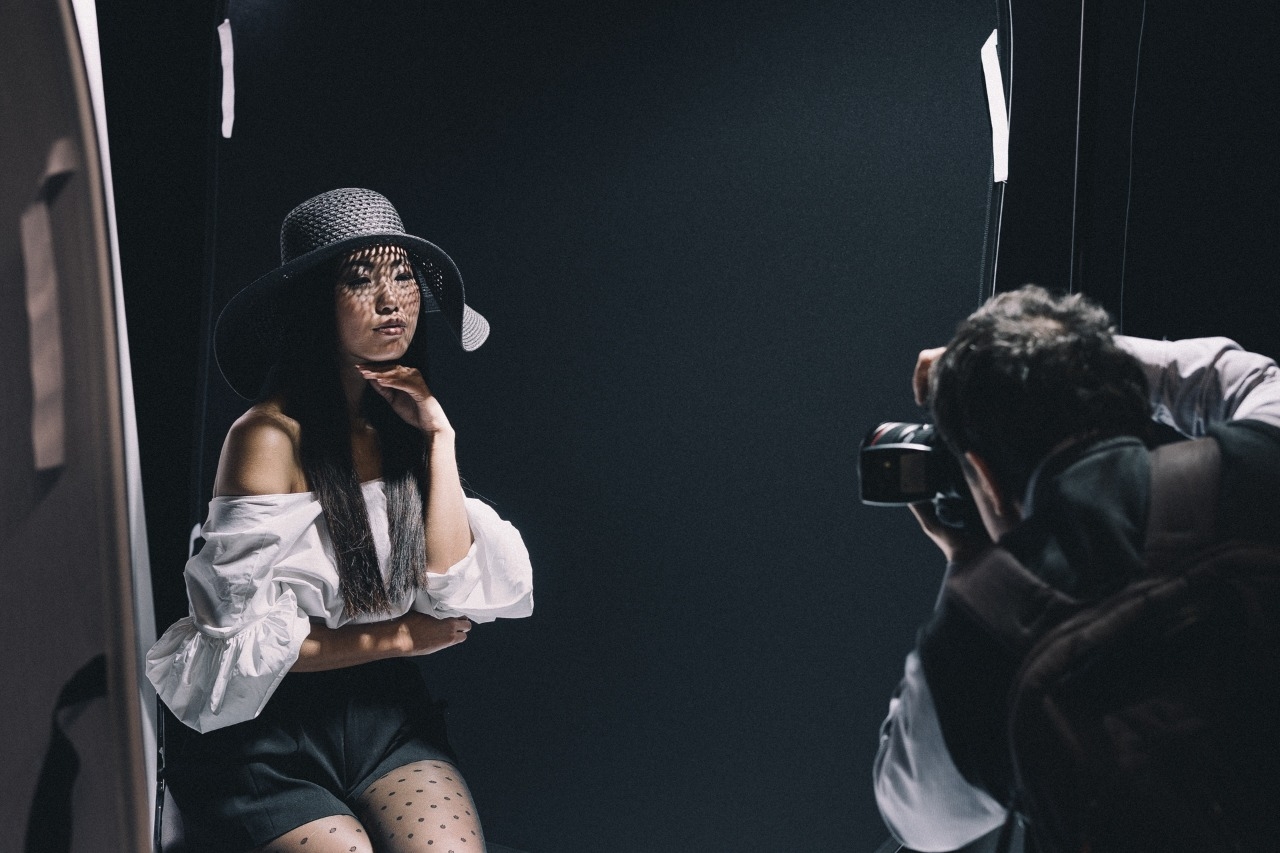 How do you see the world of photography in 5-10 years? Don't you think that smartphones will be able to press a professional camera? At the Amateur market, this trend is already noticeable.
We have related to this trend is twofold. On the one hand, we are losing due to the fact that the market of more advanced smartphones in terms of video and photo capabilities. On the other hand, the number of smartphone users for us opens up new possibilities.
If we reach the user and will tell you how to do a quality photo, we get a potential buyer photo or video camera. For us it is an entrance into the market.
Some segments will suffer due to the replacement of camera smartphones. But it is up to a certain limit. In the future five years, nothing new there, not going to happen. Industry moves more and more in professional and semi-professional area.
Before the interview, we thoroughly studied your website and product range. For me the surprise was to see not only binoculars, but also a proprietary calculators of the brand and brand bibs. How these non-standard products are in demand? Is there something else, what our readers may not know?
You are right, that read our website, we have a online store where you can buy everything. We have everything we sell.
Returning to non-core products, we have many such groups with which the inhabitants are unfamiliar. For example, calculators are a separate market with its players, we are not among the smallest. Canon entered in the time and is there for many years. We do all sorts of calculators for business and for personal use. It's not very big, but the business. And we are not going to leave.
Beyond photostroll and printers, we still have high quality projectors and many more products.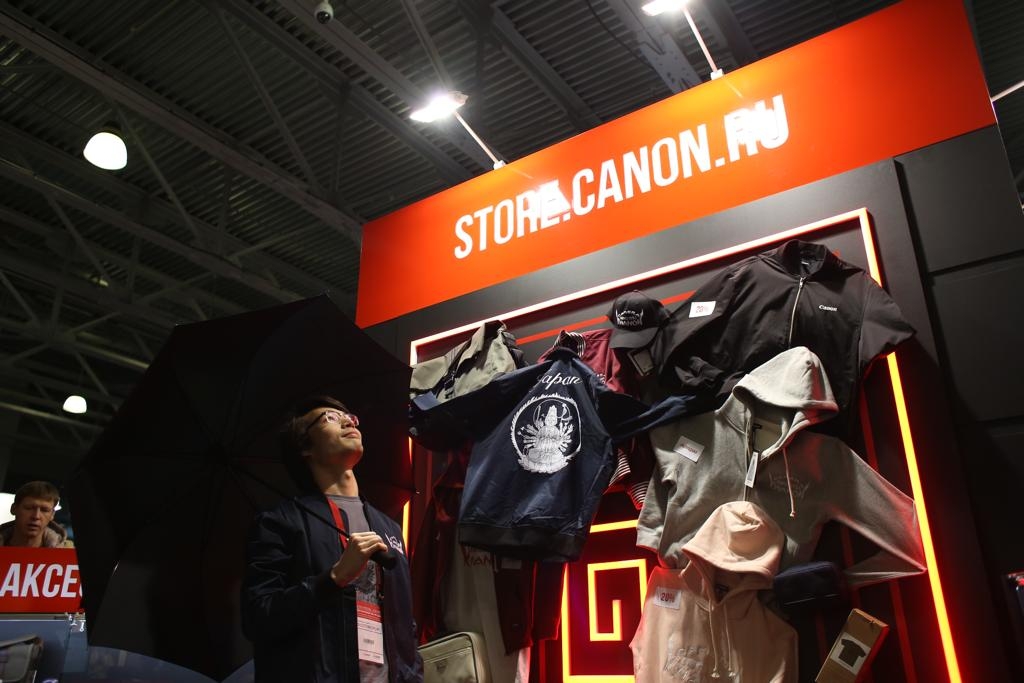 In addition to the previous question. Many people associate the brand with Canon cameras. Don't they interfere with the promotion of other products? Or, on the contrary it helps.
This, of course, helps. Generally there is a common vision Canon grocery. When we provide the user a complete set of devices. The subject or scan to output (print or even display).
Questions from the readers. Why Canon does not want to enter the market of action cameras?
This question is more to grocery management. But my understanding is that this market is quite niche and hipoly. There is an increased interest created by the companies. In our opinion, this story does not have any continuation. We try to work in markets that have a great future.
Do you have Canon plans to release new printers line Pixma Pro?
This is a separate podlinnike. In General, everything that relates to inkjet, it's all about us. No need to be limited to a specific range. In this region there are devices of different level of printing. PIXMA PRO — is a certain level.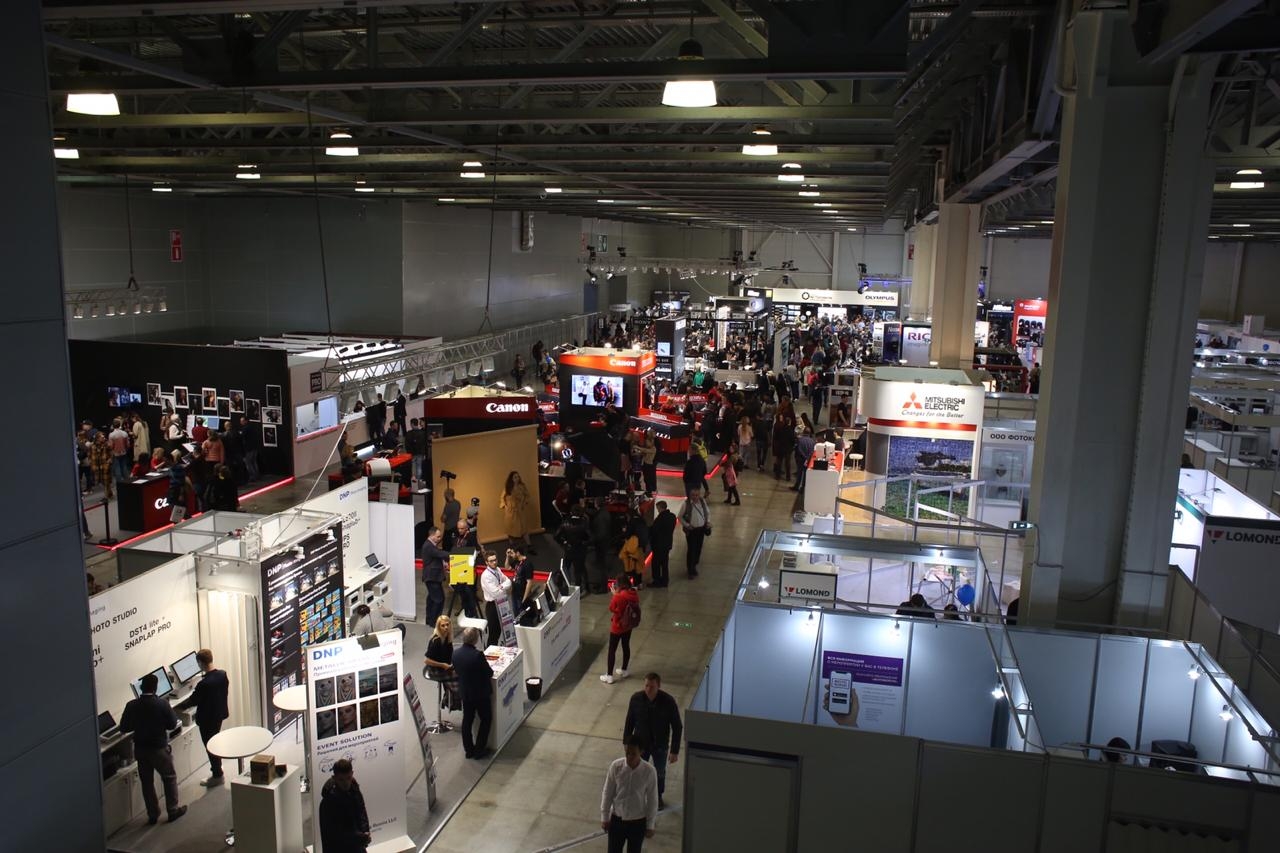 And finally, a question about prospects of the Russian market. What kind of products Canon is now the most promising or brings the maximum profit?
I said that we are moving in a professional direction, it is promising and profitable. In addition, we have a good position, which gives more opportunities for work and new customers.
The printing market perspective, just because there are other trends, other customers, other tasks can be solved. It's hard to call any one direction.
We have a common strategy. Go to print — we close the entire printing market, go to market photos cover the entire market and all tasks. Each discipline has its own drivers and the focal region, and the profitability achieved by a combination of factors in each of them.