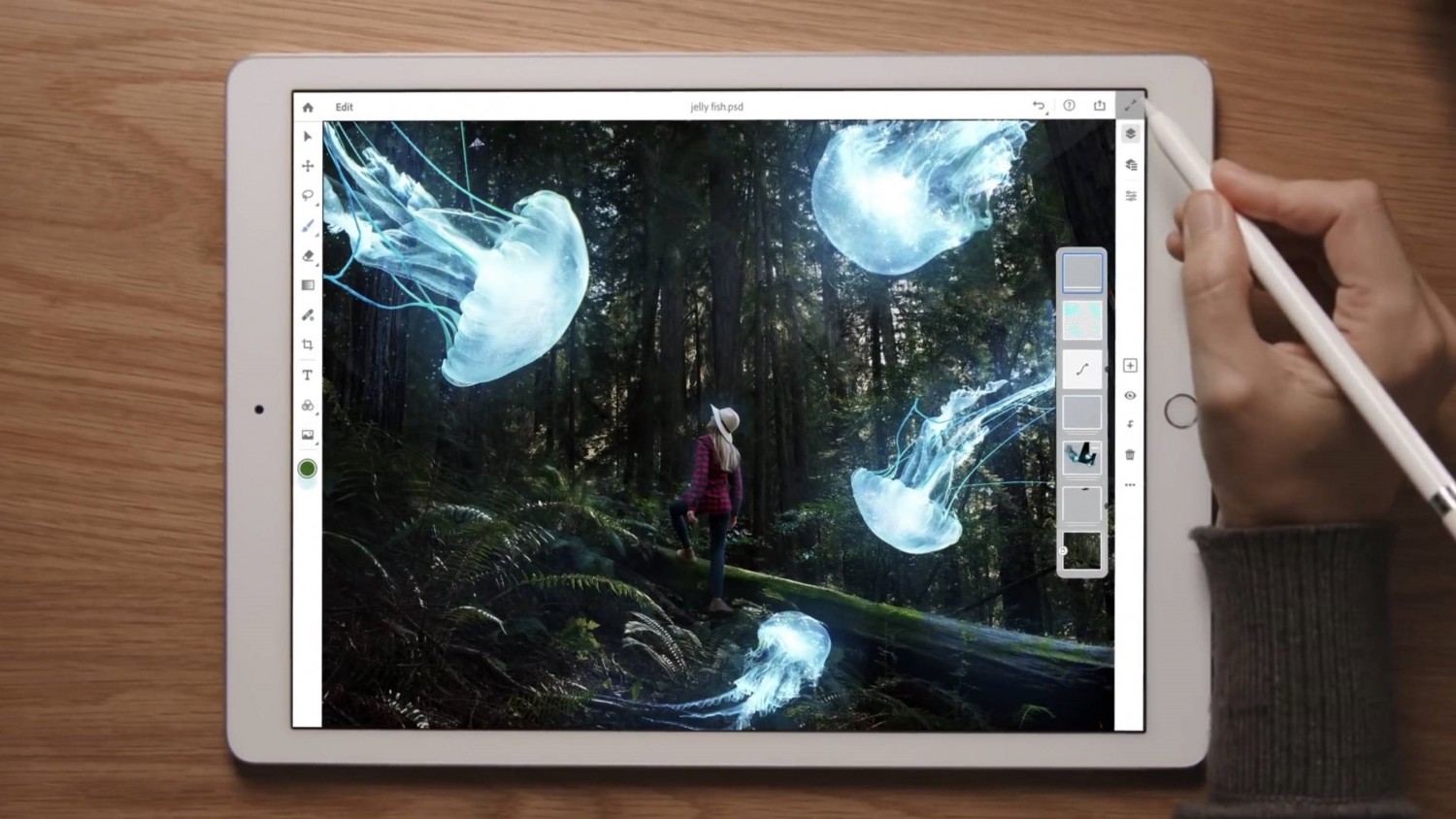 Adobe has begun accepting applications for closed beta testing Photoshop CC for iPad. Version of the popular photo editor for the Apple announced in October 2018 at the event, Adobe Max.
To apply for testing, fill out a form in Google Forms. Requested the name and email address, you also need to state why interested in Photoshop on the iPad.
Adobe told me that Photoshop for iOS will get the same features as on the desktop, including layers, support for PSD files and filters, the interface will be redesigned specifically for touch-screens. Announced sync with computer in Photoshop without having to convert.
Details of the release and the progress test are not disclosed: it is not known when Adobe will announce the list of participants in the beta program.