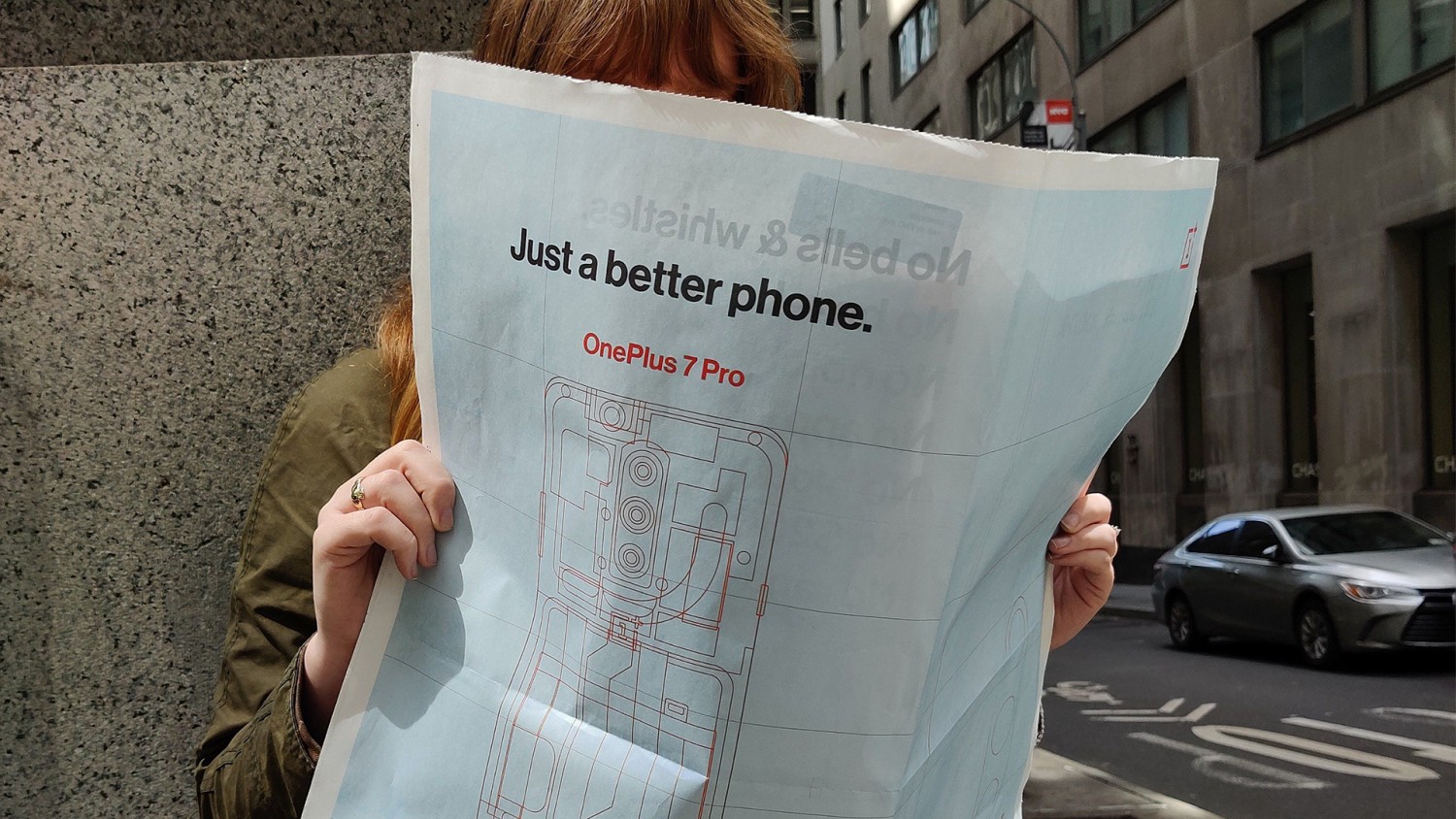 Chinese company OnePlus has published an advertisement in new York newspaper The New York Times, which lists some details regarding the upcoming flagship OnePlus 7 Pro. In particular, confirmed rumors about the presence of a triple main camera in the smartphone.
On the first pages of advertisements showing the sketch, there are three sensor cameras at the top of the rear panel. The figure also seen the module pop-up selfie camera along with a USB port.
In addition, OnePlus posted a chart PCMag portal that lists statistics of satisfaction with the devices. Brand OnePlus, estimated for 2019, is in first place — for them there are Google and Samsung.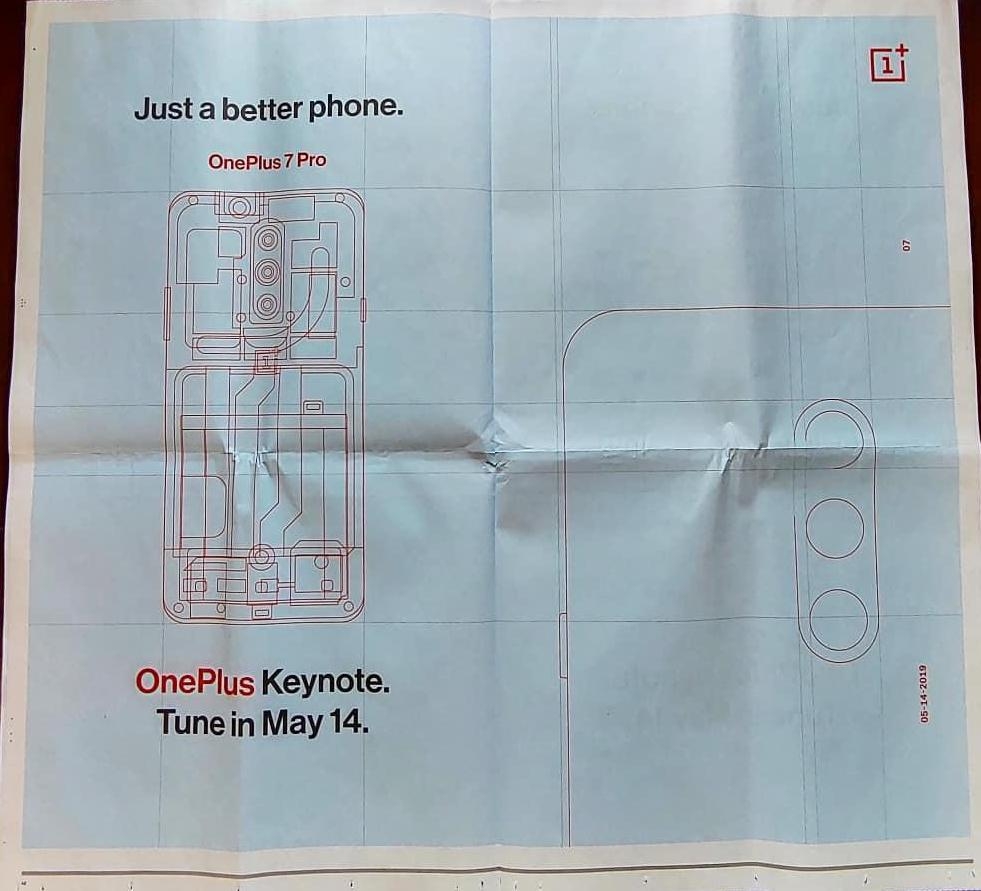 One of the pages advertising contains modified lines from Songs of Innocence songs of the Irish band U2. The phrase «no random music» in the text of the ad may refer to the case of 2014, when Apple uploaded the eponymous album to the libraries of more than 50 million users Apple Music.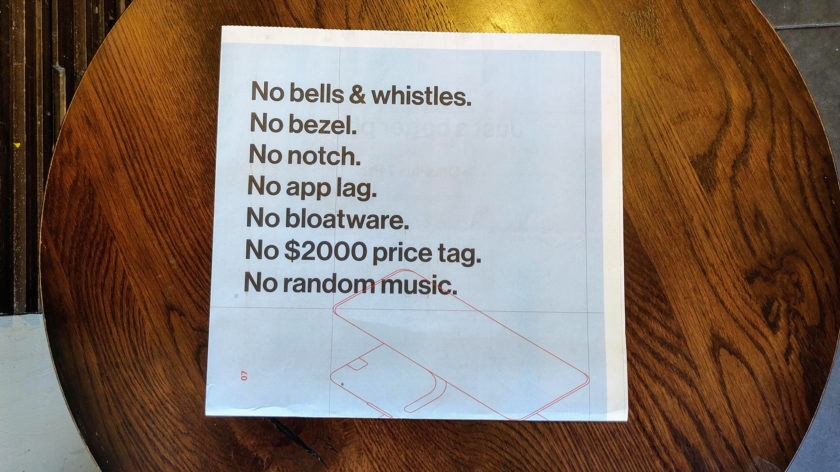 No bells and whistles. No limit. No cut-outs. Any delay in the application. No viruses. No price tags of $ 2,000. No random music.
OnePlus will hold a presentation of the line flagship series of three smartphones on may 14. Recent edition of Wired published the first examples of the photos on the camera of the OnePlus 7 Pro.