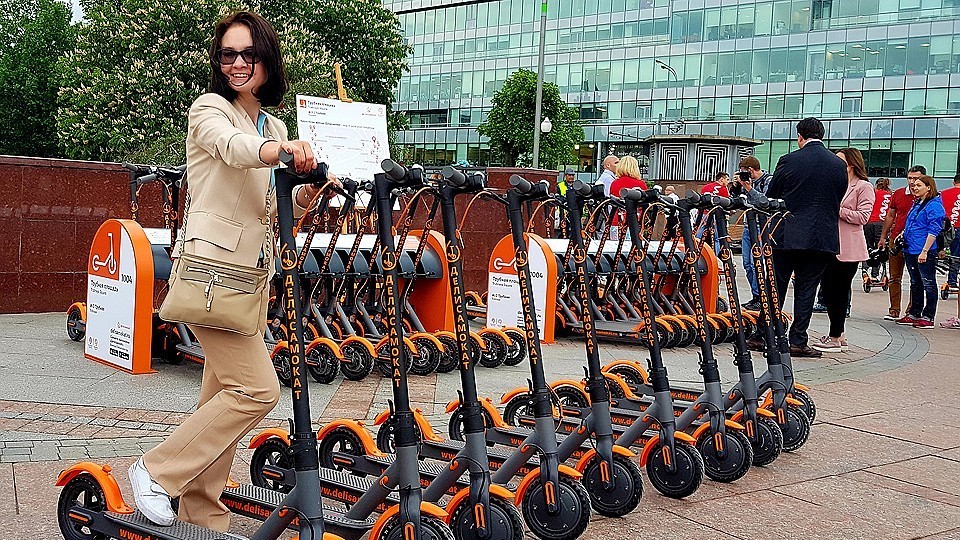 Four sources told TJ about the preparation of «Yandex» to start the service rental of Segways. Work on the project, the company began at least in December 2018.
«Yandex» has conducted negotiations with the same service URentBike that runs in Sochi, but the parties have not reached agreement. It was planned that the largest market supplier of Futuland company will order a new model scooters Ninebot Max, which is available for purchase in Russia.
The Park can consist of several thousands of scooters. Competing «Jelisaveta» at the end of the season last year, there were 2650 scooters, YouDrive lite — 500. In addition, analogues use past model, Ninebot ES2 with an additional battery. It can travel at 15 km less than Max, and less protected from damage.
About plans of «Yandex» to start the service of Schering Segways told by a source close to the Department of transport. The timing of the appearance on the market of the unknown: someone believes that the company will not have time to the summer of 2019 and will take a run at 2020; other sources suggest that the season next year, the rental market too will change.
The service will be launched in a separate application with authorization based on account of «Yandex» and will be included in the structure «Yandex.Taxi». Product name remains a mystery.
Boom rental services of Segways happened in 2018: then there were projects from carsharing «Telemobil» and YouDrive. Works and less popular Samocat Sharing with conventional scooters.
Source:
TJ

Source