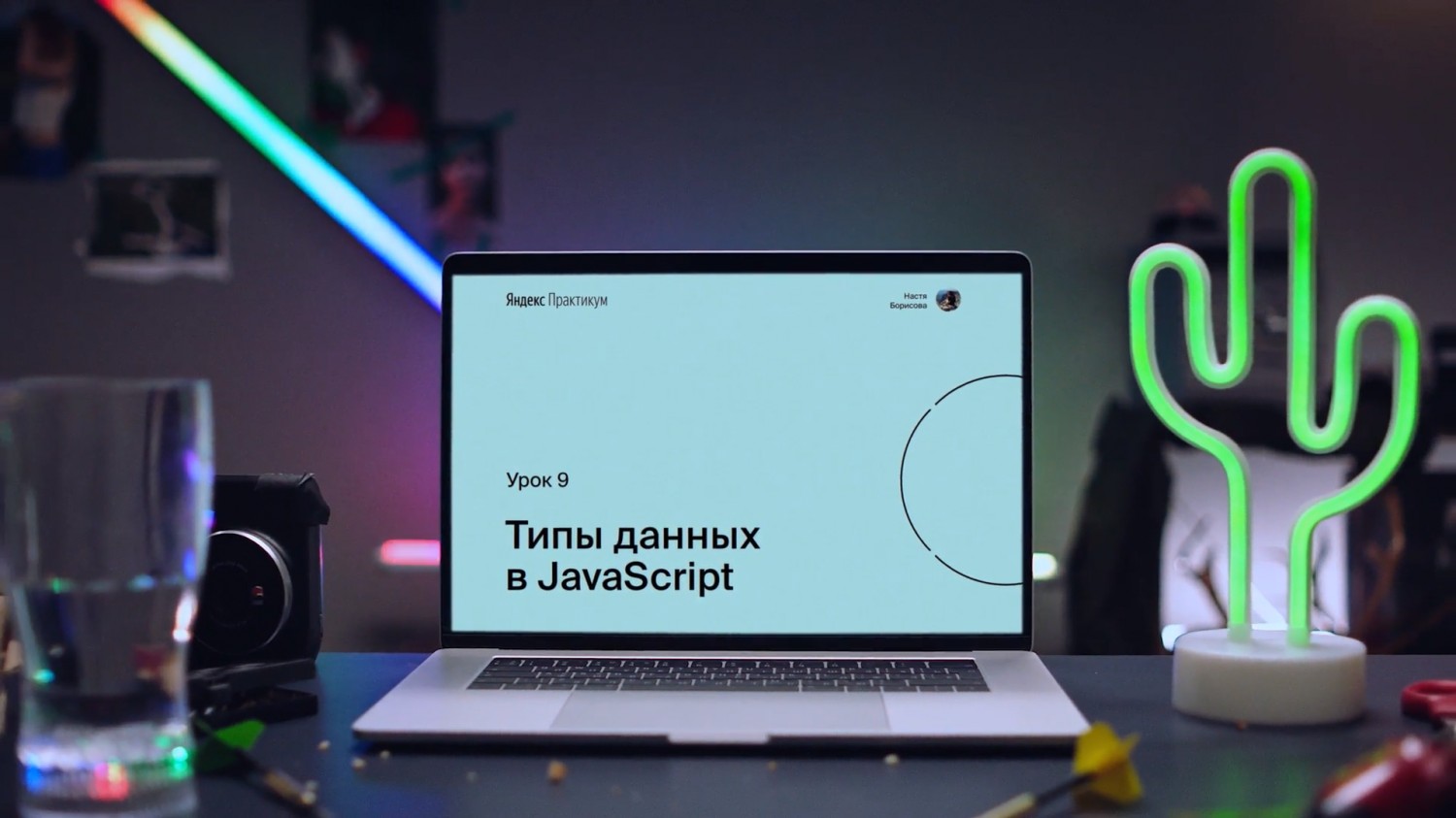 «Yandex» together with the analytical service HeadHunter analyzed the Russian market of vacancies in the field of information technology.
The share of ads for a HeadHunter about finding it professionals for two years increased by 5.5%. Most require professionals with experience of 1-3 years (51%), with an experience of over 6 years was only 4%.
The median salary, that is income, which is exactly in the middle of salary range across the industry, is 92 thousand rubles, for beginners, the level of wages is 46 000 rubles.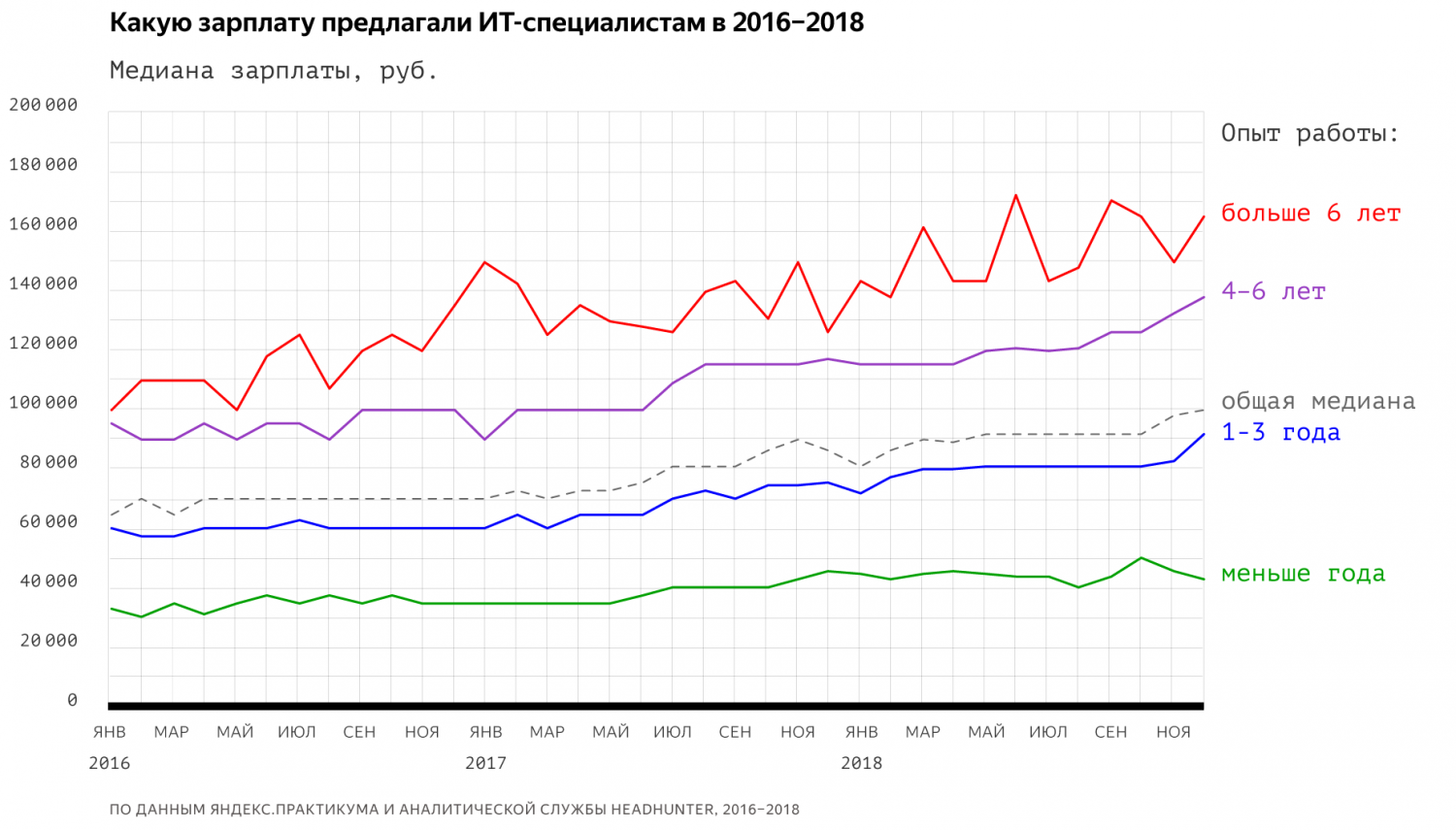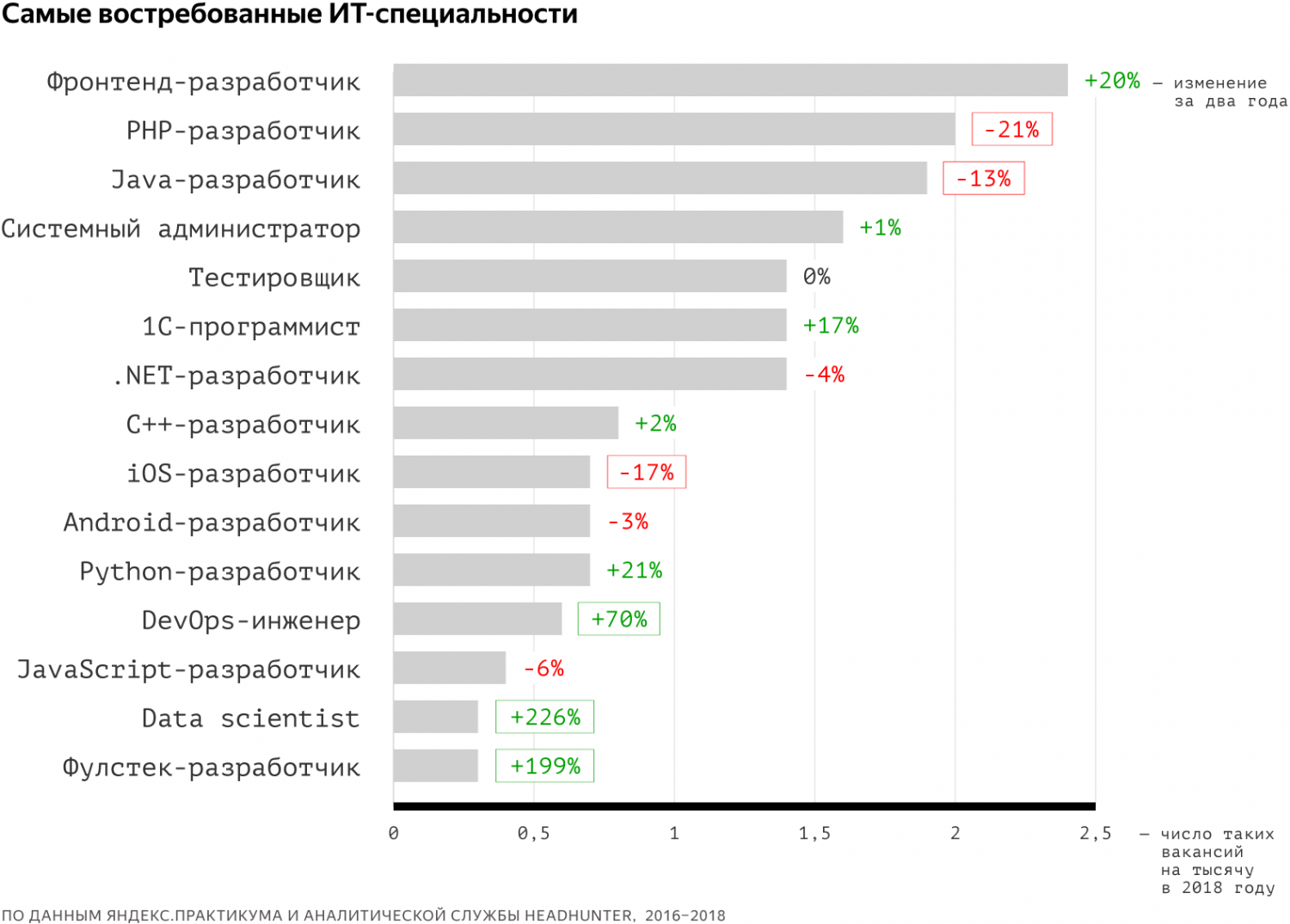 Most of the vacancies in the it sphere in Moscow and St. Petersburg, 70%, faster growing demand in Perm, Moscow and Krasnodar. Better paid also experts from capitals. The bulk of ads to full-time employment, flexible schedule, only 8.5% of jobs, and remote work — 9%.
Top most popular specialties lead frontend developers, programmers in PHP and Java. The demand for some goods falls, heaviest on PHP, iOS and Java. But there is a marked increase on the positions of Data Science, and DevOps pulstec.
Source:
Yandex

Source