To update Google to version beta 9.72.1 disappeared weather service Google Weather. The only remaining option to view weather data — the search query «weather».
There were podpalennye inside the Google App, which you can view detailed information about the weather and the time of sunrise and sunset for today, tomorrow and 10 days ahead. A similar card is now displayed within the search tab but «Tomorrow» and «10 days» do not work, and data about the current weather condition is not so much.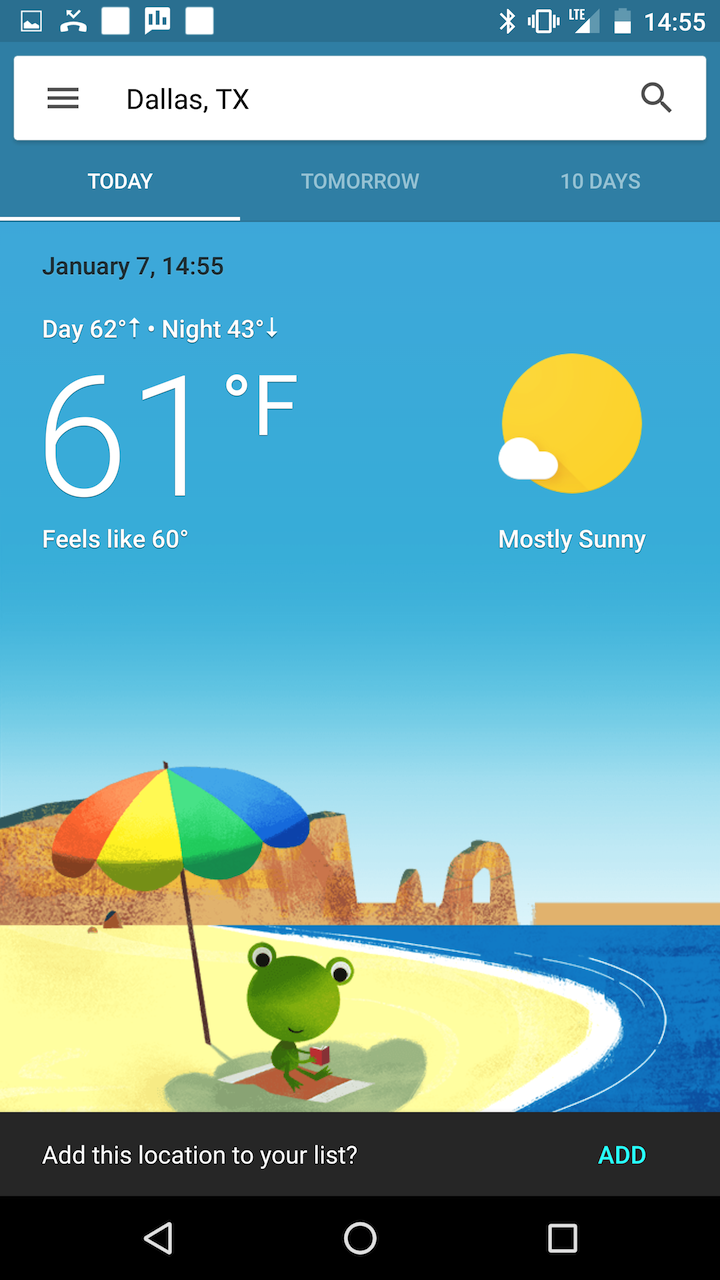 The old design Google Weather
Google have long switched to the Material design Theme, but the Weather service maintained appearance of Material Design. Probably in beta, the company decided to temporarily disable a section to reissue it in a new interface.
About the problem of misleading a number of Reddit users; it is possible that the case to be updated on the server side and on the side of smartphones with the Google App 9.72.1 beta Weather service is working correctly.