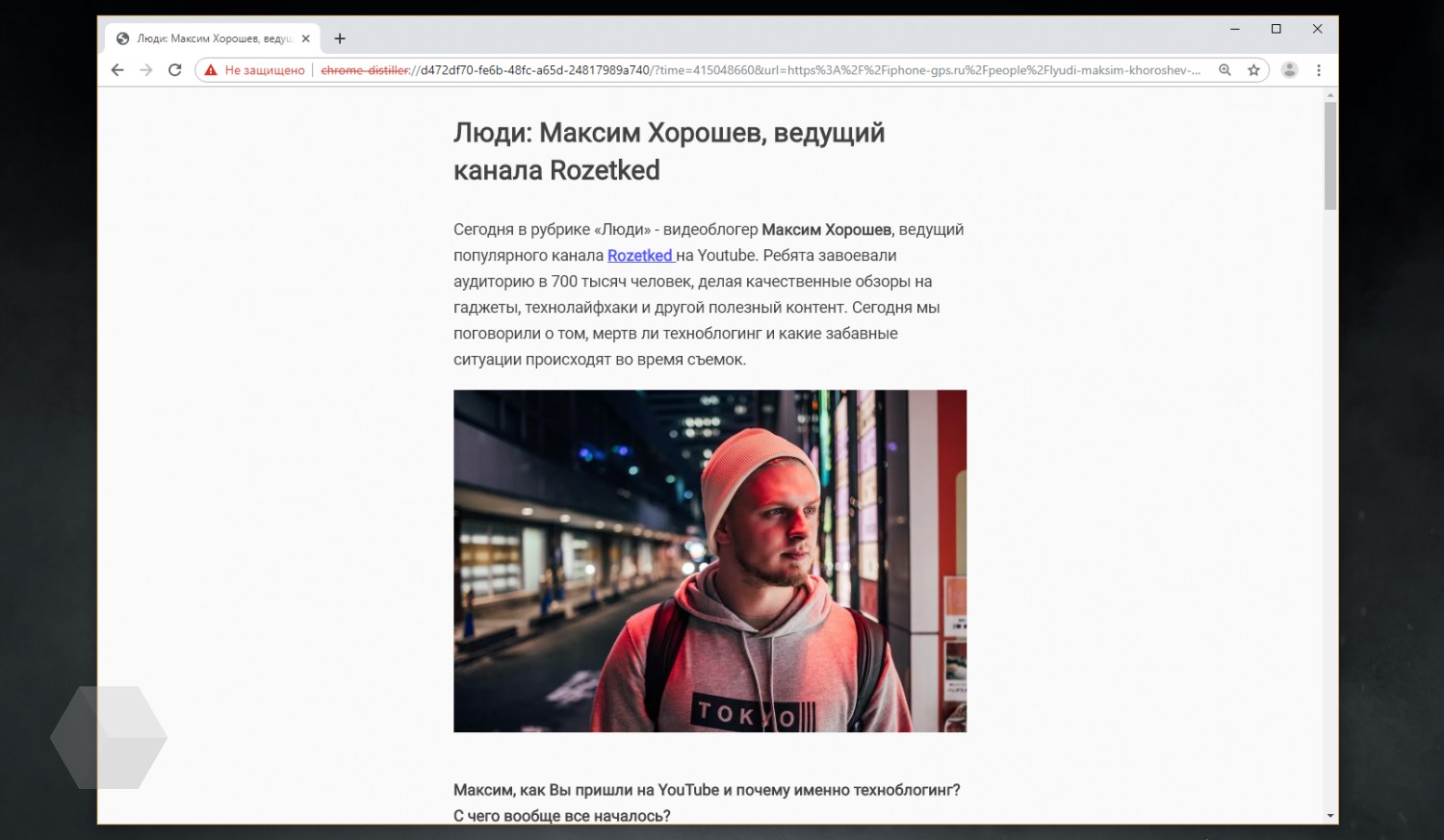 Read mode, for several years, is available in many browsers, now get to Google Chrome. Function allows you to read text from web pages by removing all unnecessary information – ads, JavaScript, popups, automatically loading the video and stuff.
This feature is available only for use in the experimental Canary browser version 75.0.3769.0. To activate it, you must:
Download Google Canary the link to apply.
To enter the program and in the search line to score the chrome://flags/#enable-reader-mode
Activate the flag (the first one).
To restart the browser.
Now in the settings menu in the upper right corner will appear the option «Squeeze page». After it starts, the window will remain only the main text and images.
It is unknown when an innovation gets to the main version of the application. Since this is an alpha version feature, it works correctly not in all sites.