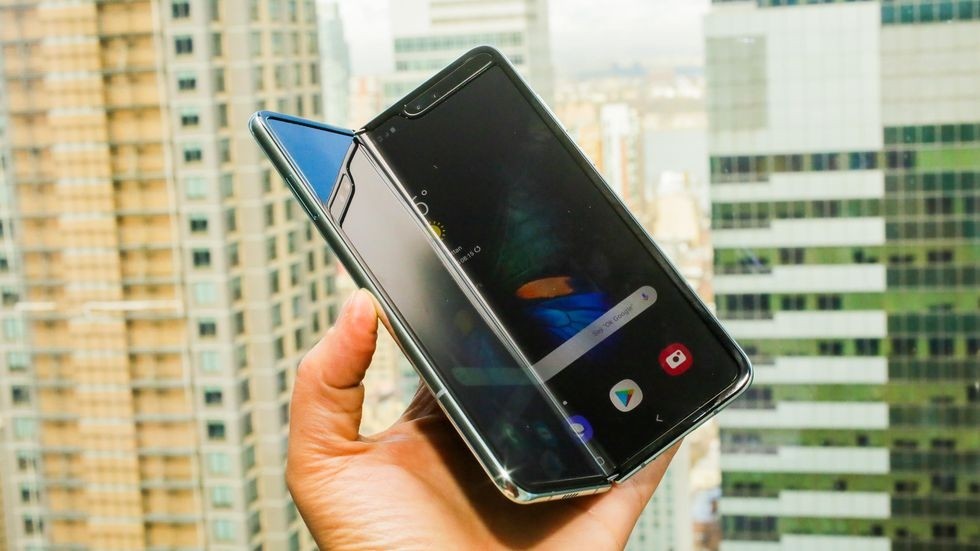 Samsung released a statement in response to reports from reporters about problems with the display in a folding smartphone Galaxy Fold. A number of major publications have received samples of the devices before the start of sales.
Two days after the publication of the reviews, journalists began to complain about the disabling of the display and its shimmer, the appearance of convexity in the bend area, as well as air from entering under the protective film.
Later it turned out that two journalists (mark Gurman and Marcus Brownlie), reported the problem, removed the protective film, although Samsung does not recommend it.
The headquarters of Samsung Electronics is aware of the complaints of several journalists abroad with complaints relating to the primary display on the provided samples.
Samsung Electronics will carefully examine these devices to determine the cause of the damage.
In addition, several observers abroad reported that they had damaged the screen by removing the top layer.
The main screen of the Galaxy Fold enables the upper protective layer which is a structural component of the display, designed to protect it from accidental scratches. To prevent damage to the screen we do not recommend to remove the protective layer and apply the screen protectors or decals. This information contains the instructions that came with the device and is supplied with the device.
We will draw consumers ' attention to this information before buying the device.
Samsung Galaxy Fold is equipped with two displays: a regular 4.6″ flexible and 7.3″. The rest of the specifications — Snapdragon 855, 12 GB RAM and 512 GB of ROM, three camera module (12+16+12 MP, 10 MP and 10+8 MP), battery capacity is 4380 mAh. The cost in 1980 dollars (about 127 000). The first batch sold out in a day.