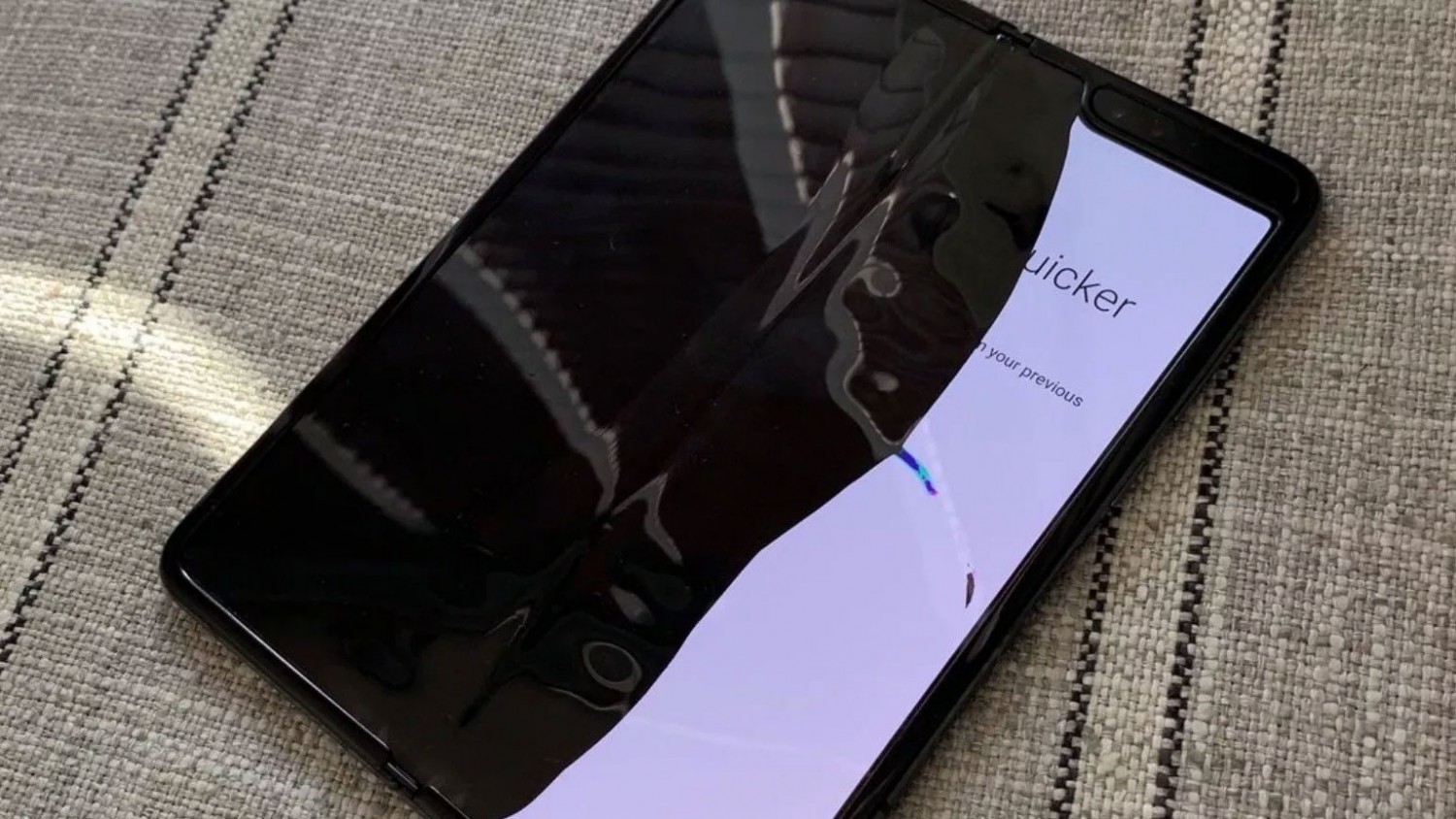 Monday, April 15, major overseas technological publications published the first reviews of the foldable smartphone Samsung Galaxy Fold. Two days later, some journalists began to complain of a problem with the display.
Dieter Bon from the publication of The Verge drew attention to the bulge that have appeared in the bend display.
Something pressed against the screen right there on the crease. My best guess is that it's a piece of garbage, something more than just lint.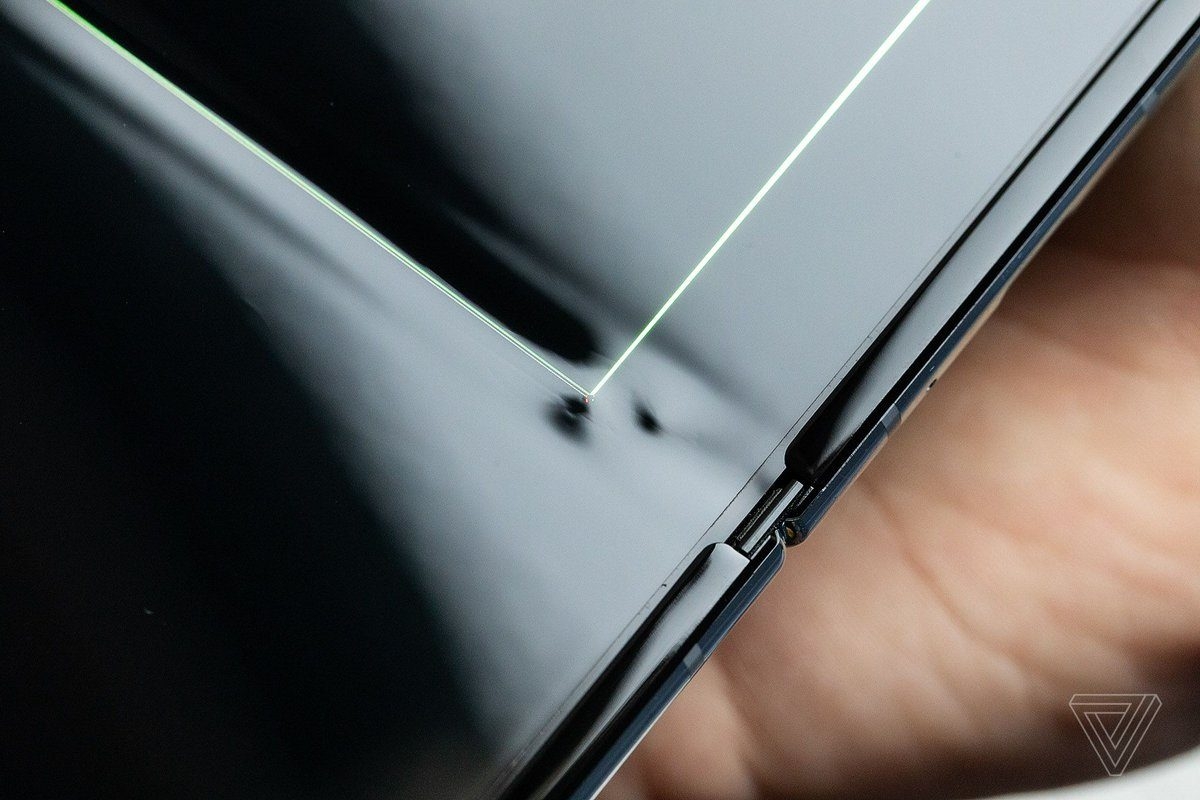 The bulge on the bending place
But the journalist of the edition Bloomberg was faced with another problem — durability of plastic display. Out of the box Galaxy Fold comes with a protective film, which Samsung recommend not to remove. But mark Gurman, like blogger MKBHD, took it as no clear instructions in the box no.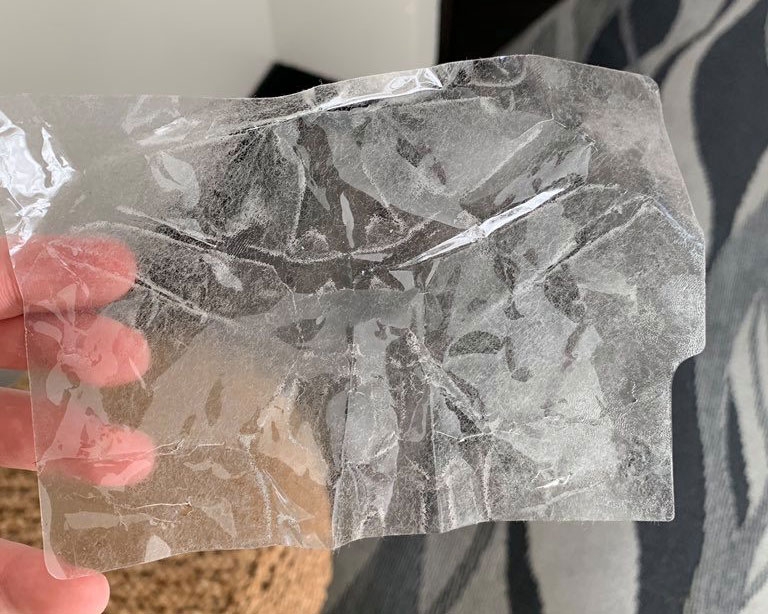 Protective film
After 24 hours, after that the smartphone screen has become gradually dimmed, until it left only one small workspace.
Screen Fold 24 hours after removal of the film
After that, Steve Kovach of CNBC posted a video with the flickering screen. In contrast to Mark Gurman, a protective layer, the journalist is not removed. Later and it the screen went black.
Samsung has not yet commented on the situation, but are already planning to replace the broken Galaxy samples Fold to the new one.
Meanwhile, the first batch of smartphones are gone in less than a day. The following deliveries will begin in June. Price of the Samsung Galaxy Fold is 1980 dollars (~127 700 rubles).