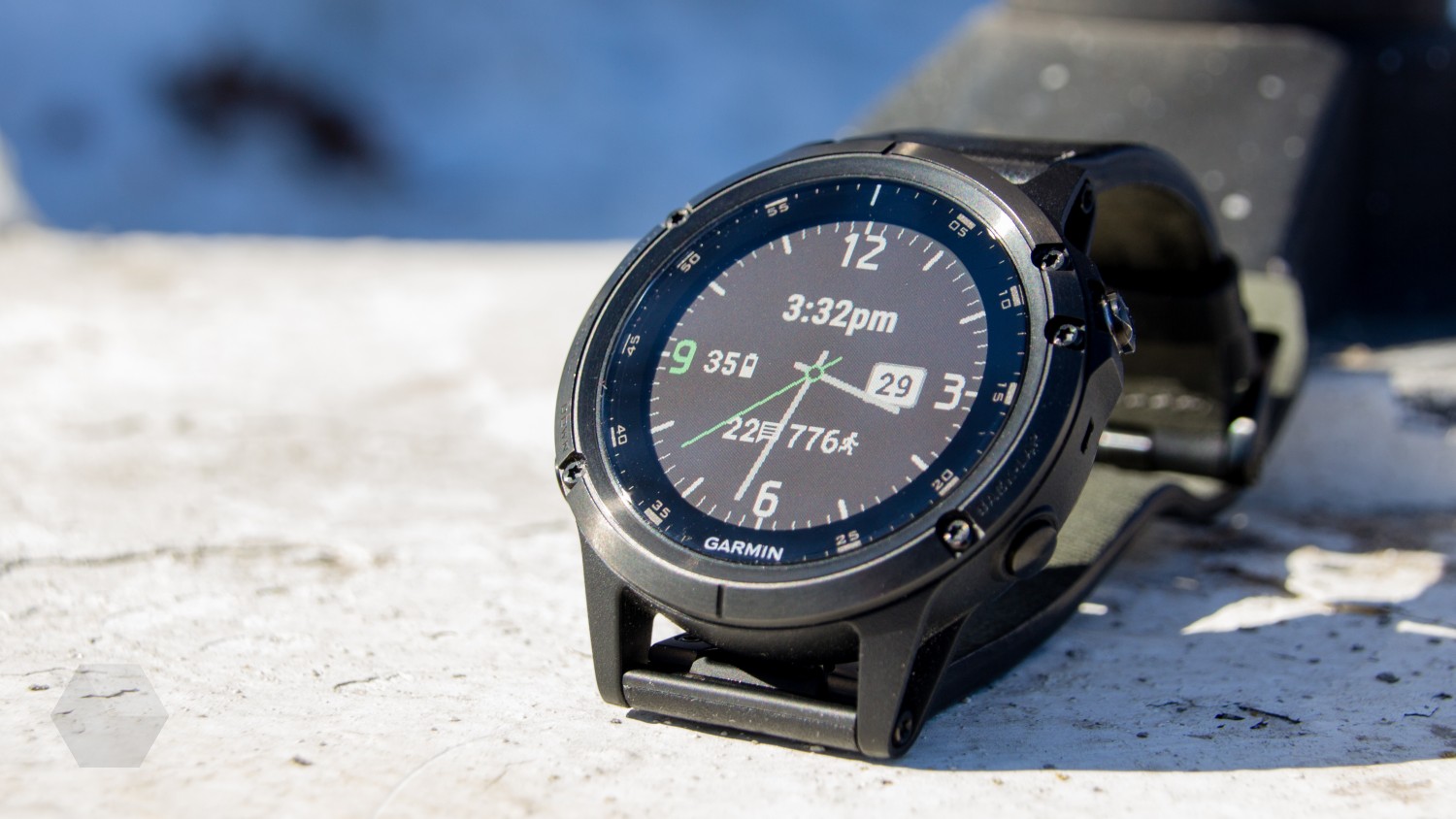 American company Garmin has its own interesting history and their target group of consumers. Despite the wide range of products, its smart watch is not so well known among the mass market like Apple Watch, for example.
There are several reasons — high cost and huge amount of features. If the first all clear, the second should be written in the pros, you might think. But how many people among your acquaintances to do the rowing, climbing, triathlon or a regular jump with a parachute?
In March, the company Garmin has presented the range of hours MARQ, consisting of five models with different orientation. For example, Aviator — pilots and Captain for sailors. But today I will talk about the flagship smart-watch Garmin Fenix 5 Plus.
Their official price on the website of the company is 69 900 rubles. Almost the same price and «Yandex.Market» to find cheaper will be difficult. Yes, watch for the price of the iPhone, but why such a price? Tell.
Design and integration
Garmin is a manufacturer of A class and they keep the brand. Quality materials are always at the height of what they will demonstrate in advertising.
In the case of the Fenix 5 Plus uses titanium or steel. Safety glass is sapphire. Included you can find the silicone and leather straps. In addition, in the box is a special charging cable, to lose which I advise you not to. The cost alone is 4 276 rubles. Although on AliExpress, you can find aftermarket cable for only 200 rubles.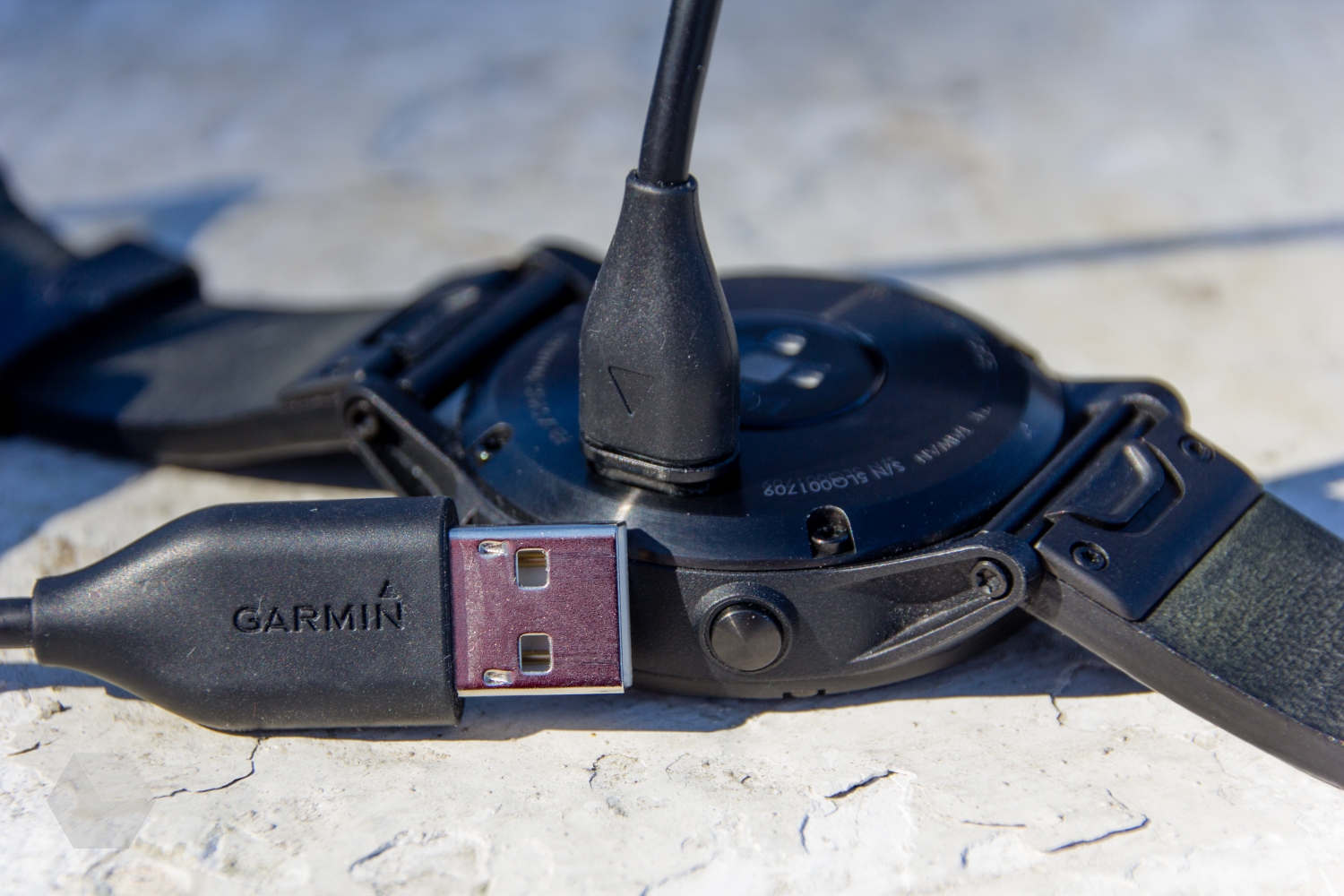 The straps 22 mm with quick-change system QuickFit: pulled the lever and easily removed the strap, then insert the other. In store large assortment of belts, ranging from silicone for five thousand rubles, finishing titanium for 29,000 rubles.
Separately, you can take a heart rate monitor or a wireless temperature sensor. They work in conjunction with a clock.
There are five different appearance patterns:
Fenix 5 Plus Sapphire titanium with orange strap
Fenix 5 Plus Sapphire black with black strap
Fenix 5 Plus silver with black strap
Fenix 5 Plus Sapphire titanium grey with titanium DLC DLC band
Fenix 5 Plus Sapphire black with black leather strap
In my case, to test the black version with black strap. Classic. Weighs 86 grams (hoo), thickness 15.8 mm, size 47 by 47 mm.
Why I don't like the smart watch? Largely because they are bulky and far from the usual hours for comfort. But the Fenix also the flagship line that needs to replace your smartphone in the marathon, so for the time being.
They look like ordinary watch. To the left are three physical buttons on the right two. Rear sensors and a connector for charging. The housing is protected from moisture and dust standard IPX7. They have no problem to dive to a depth of 100 meters, not to mention swimming in the pool. Most importantly, do not forget to change leather strap on silicone before the race.
Over a month of use the watch has not lost its good looks, and leather strap. No clothing is not scratched and do not leave traces. It seems to me that such a watch can be used as brass knuckles, in case of need, and nothing they will not.
Hopefully, it is clear why such a high price. But we go further — inside.
Display and control
In an interview with the managing Director of Garmin, we found out why the company does not use Wear OS from Google and puts a touch of the usual IPS or AMOLED displays. But better to repeat.
Yes, this is not a touchscreen, all controls are concentrated on the five control buttons. Display size 1.2 inch with a resolution of 240×240 pixels, 200 dpi. Display color, but the color reproduction is far from what you see in smartphones. But the contents of the screen visible in all conditions — bright light or night. The backlight is not automatic, activated by pressing the top left button.
Why use such a matrix? The answer is simple. You will not use the watch to view photos or movies. Watch need to watch the time or other data under any circumstances. For this I had to sacrifice color reproduction. Not a big loss.

On the screen the sun is shining
This allows at any time to look at clocks and tell the time. It is not necessary to press something or set up the sensors that detect your movements and time to include a backlight display. All just like a normal clock. It's really comfortable.
As for the buttons. Each of them signed and management is not intuitive. I have long understood and still confused. Left (top to bottom): backlight up/menu, at the bottom. Right: select, back/stop.
When you click on the select button also opens a quick menu where the main function: running, navigation, route, CT, stress HFI, bike. To add there are still any kind of sport you do is permanently. Sports a huge amount.
Didn't want to list that here, but who else will if not me, the site is not found. So: running over rough terrain, running on an exercise track, Hiking, climbing, Cycling, mountain Biking, swimming in the pool and in open water, triathlon, snowboarding, skiing, paddleboard, rowing, rowing on simulator, Golf, TrueSwing, walking, kayaking, weight training, cardio, yoga, passage floors, an ellipsoid, a stepper, a parachute and even score yourself something new. For each sport your tracking configuration. Mi Band nervously smokes on the sidelines.
Capabilities and equipment
Again — we watch for the true sportsmen. The list of activities that only is. So Fenix 5 Plus can track the steps, distance, sleep quality, balance calories and oxygen in the blood.
Continuously watch measures heart rate and issue it to the chart. It is necessary to control stress. In the brand Connect the available scale showing normal heart rhythm. If your performance is above the norm — you feel the stress and burden heart.
But before proceeding to the application, dwell on technical details. Watch is equipped with 16 GB of internal memory. This will allow you to download music and exit at a jog, not take a smartphone. How to reproduce? On wireless headphones, which connect using Bluetooth 4.2.
Also via Bluetooth connection to smartphone on any OS. Supports Android 4.4, iOS 10, Windows Phone 10 and older. Connect your watch to your smartphone instant. I have a watch with iPhone connected much faster than the first generation AirPods.
After connecting the watch will automatically adjust the time (focusing on the data of the smartphone) and show notifications, including loud vibrometric.
There is NFC for contactless payment. Because the ecosystem has their own, and the payment system Garmin Pay. There is also Wi-Fi and support for wireless technology, secure data transmission ANT+. The latter, incidentally, not implemented in all smartphones.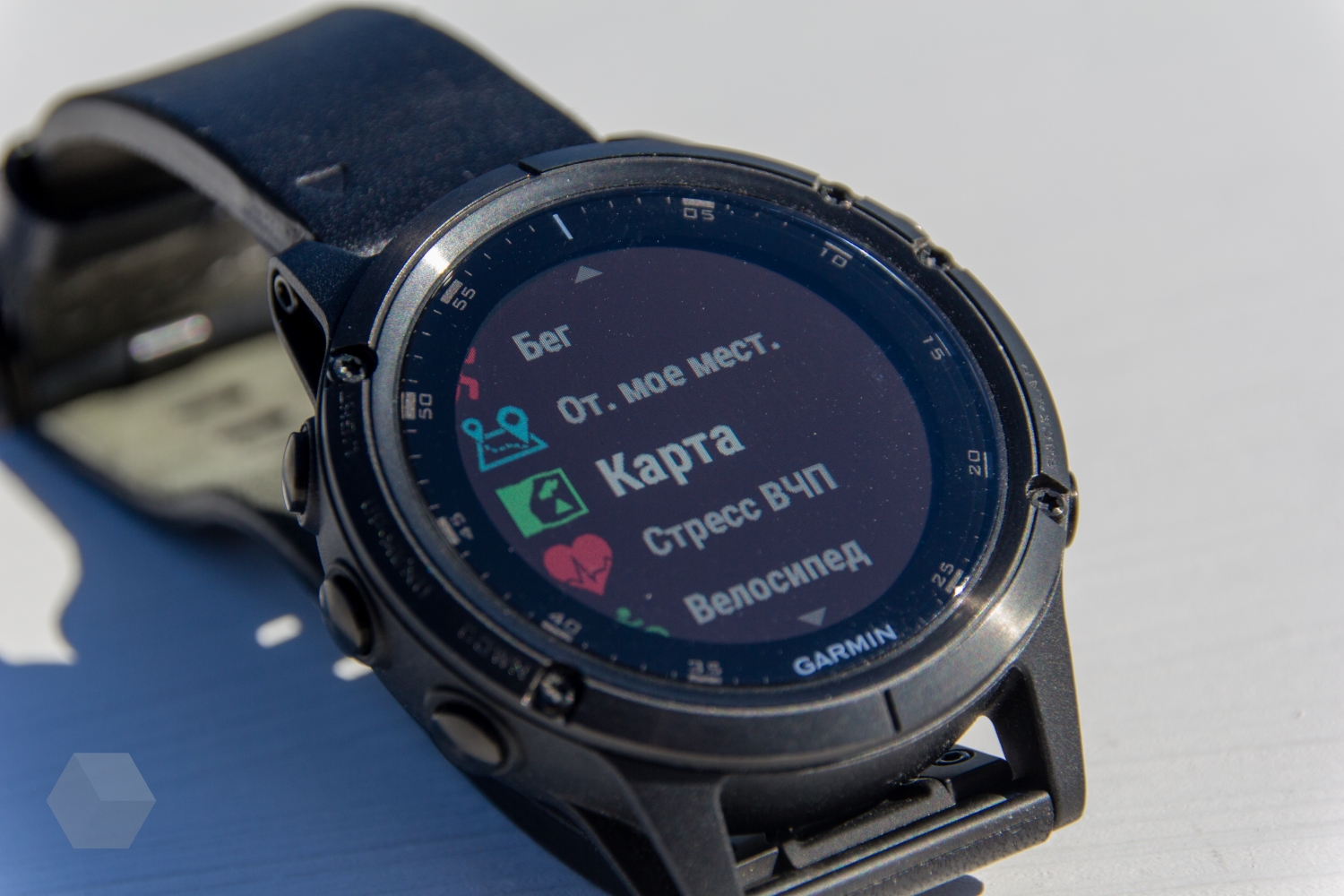 That all available sensors: accelerometer, 3-axis compass, gyroscope, thermometer, altimeter and heart rate monitor. Most importantly — support for GPS, GLONASS and Galileo.
Out of the box in the watch's built-in mapping and navigation functions. Already perezagruzki routes, and if that's not enough, you can download to Garmin Connect.
Garmin Conneсt — your diary activity
Now it's time to focus on the corporate application for iOS and Android. There is a web version which can be accessed from any device.
I said above that the company refused Wear OS in a flagship watch. The reason is simple — the complexity of development and adaptation. Garmin have a lot of ideas, and the system did not allow all of them realize, so its OS and its advanced app.

App for iOS

It is possible to load sub-dials for hours, to customize the menu, hours, download additional applications, configure Pay Garmin to track heart rate, to participate in virtual competitions, get badges for achievements, to see the activity of friends and to subscribers.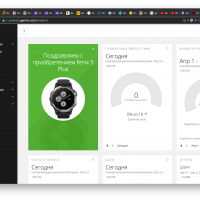 The web version of Garmin Connect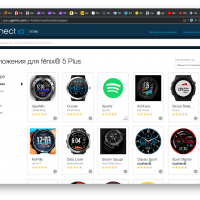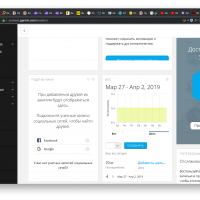 Moreover, you can set training, set goals and get detailed statistics of your activity or sleep quality in the context of hours, days, weeks, months. All this in a convenient format and is available on the desktop.
If you can't imagine my life without sports (trips to the gym are not considered), all these data will certainly demotiviruet you to get better and find like-minded people.
Autonomy
Work time — this is an obvious question, if the watch is expect to replace your smartphone.
Returning to the theme of the display, thanks to him, the same watch can be charged a maximum of once a week under normal use conditions. The company says even about 10 days, but I have so many did not survive. And if we keep the connection alive with the smartphone, the discharge may for 4-5 days.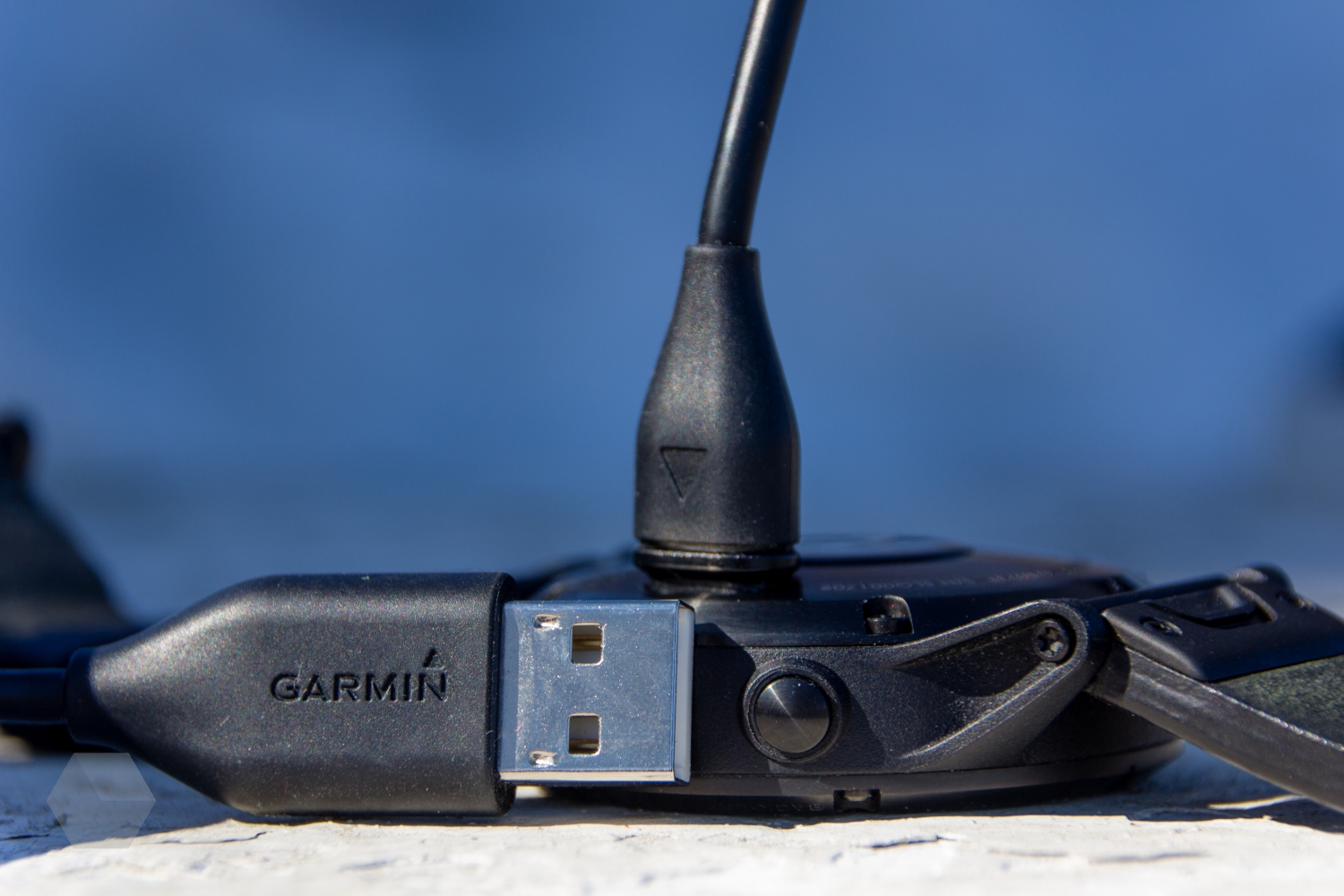 If you constantly build routes and listen to music then, as your smartphone — eight hours and it is time to charge. The figure is very good, if compared with the same hours on Wear OS.
The results
Smart watch Garmin has several advantages over competitors Apple or Samsung. It's a days work from a single charge, accurate GPS with maps navigation, screen readability in all conditions, functionality and focus on the sports segment with a handy app for all platforms.
Among the disadvantages — a large body, weight and price. The latter is especially important, if you don't need a list of all available sports functions. Apple Watch, for example, are 23, 000 and they will suffice for most everyday tasks.
But the Apple Watch won't help you to come out of the woods or navigate the mountain and the sea. Besides, all the available smart watches in the market do not have this range of features for tracking activity.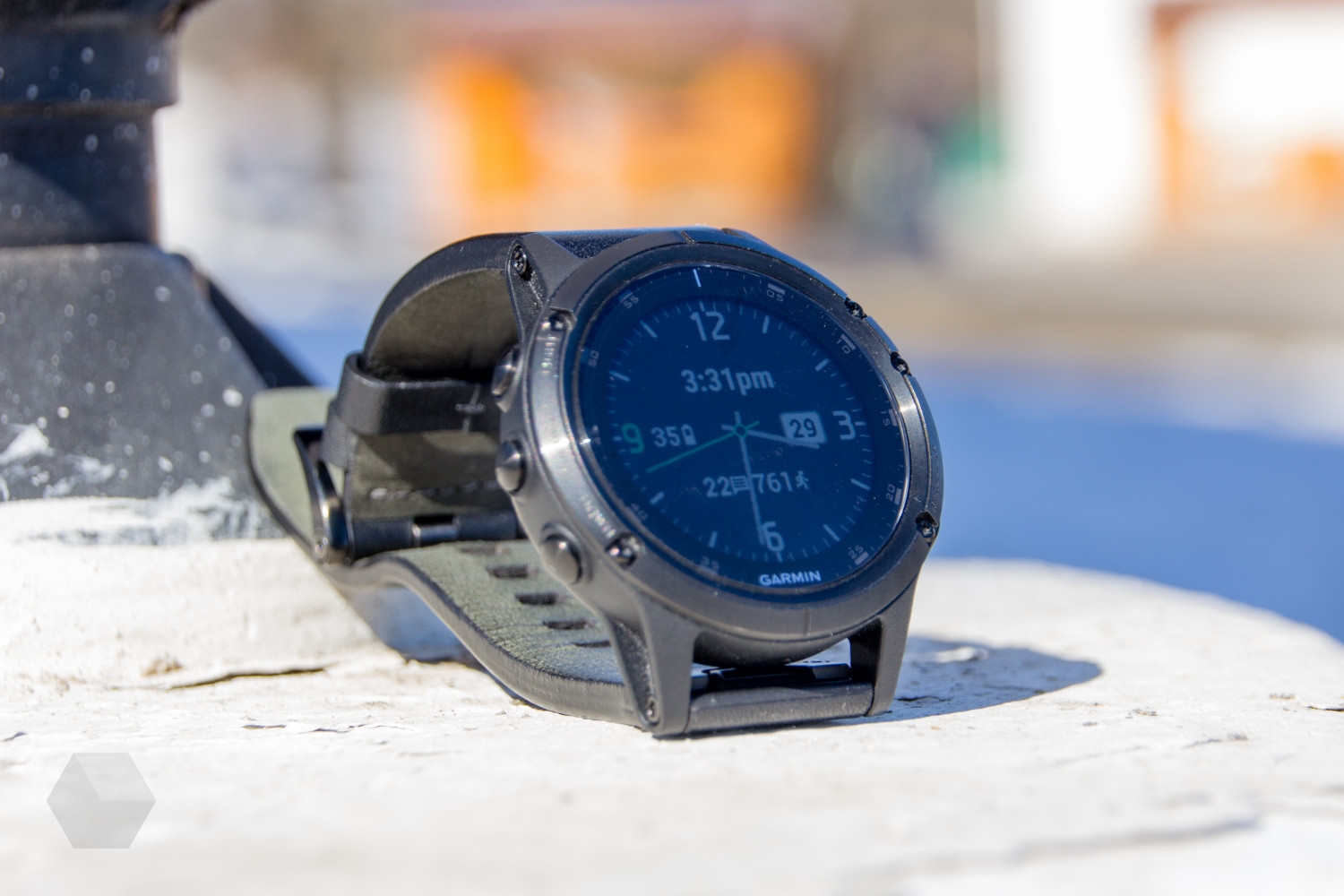 Fenix 5 Plus — for people who are professionally involved in sports for people, conquering mountains or emerging from 10, 20 or 30 km run. Such a watch will help you track the activity and, most importantly, they will work under any conditions.