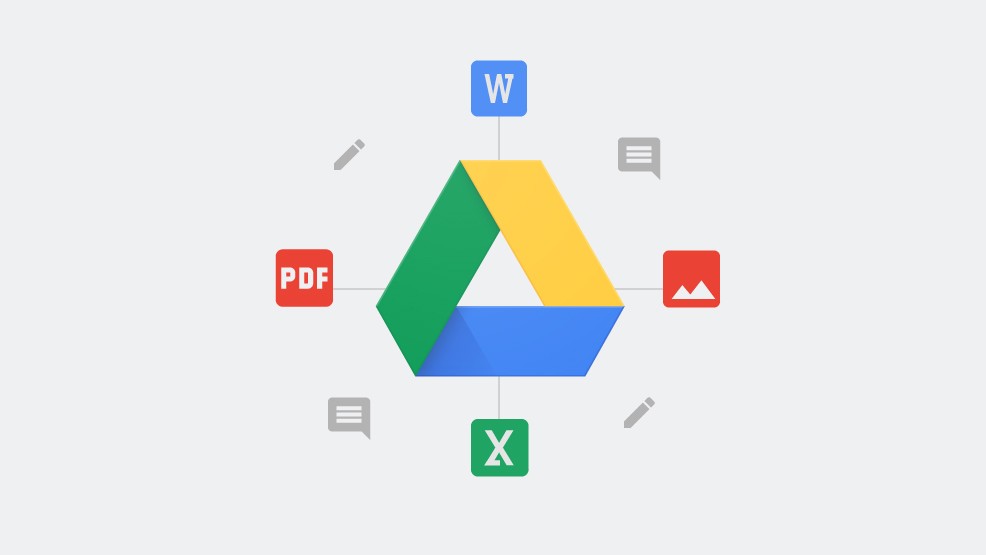 Google allocates each user a certain amount of disk space in the «Disk» that you can use exactly as you use your hard disk.
Many people store in the cloud important documents, someone using it as a way to access the same files on different devices. By default, each user has 15 GB of disk space. It seems that a lot. But to get your emails from Gmail, sync Google Photos and many other applications. In General, as a rule, the store quickly clogged.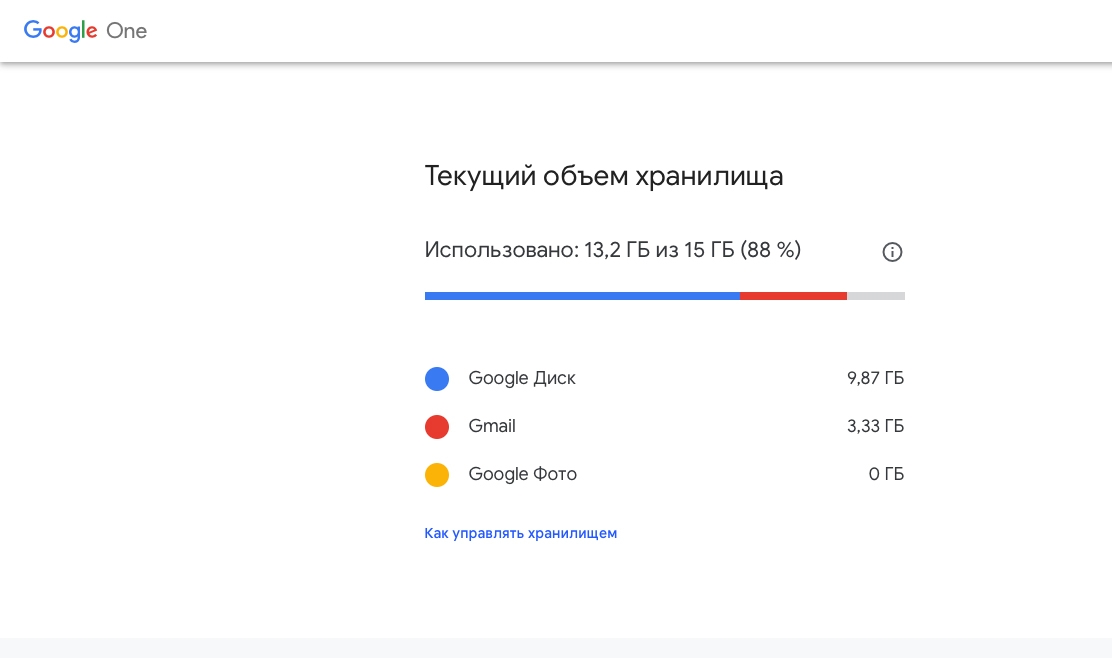 On this page you can find out the status of your vault. And then scrolling down the page, you can buy extra 100 GB of all for 139 roubles per month. But what if I tell you that it is enough to carefully clean up? Simple optimization of your cloud drive will allow you to obtain precious gigabytes, and to do without buying additional seats.
Removing debris
As a rule, there is no reason to rummage through all your files. Simply go to this link and get a list of files sorted by size, the large is displayed at the top of the page.
Now need to closely examine massive files and think about their importance. If you no longer need, simply delete them. Likely to something unnecessary just there.
Then in the top right corner looking for the gear icon and click on it. Go to menu «Settings» then go to «Manage applications».
Carefully studying the list of connected applications, many of which you can ensure that their system data was not scored precious virtual disk space.
Now you can safely go in the Trash folder using this link. Look at the top of the page is the folder name and click on it, select «empty trash».
Deal with the photos
If you are not happy owner of the smartphone series Pixel, any picture in Google Photos is obviously eats up precious space in the cloud. So that this does not happen, do not have to delete your gallery, it is enough to convert your library to a compressed format.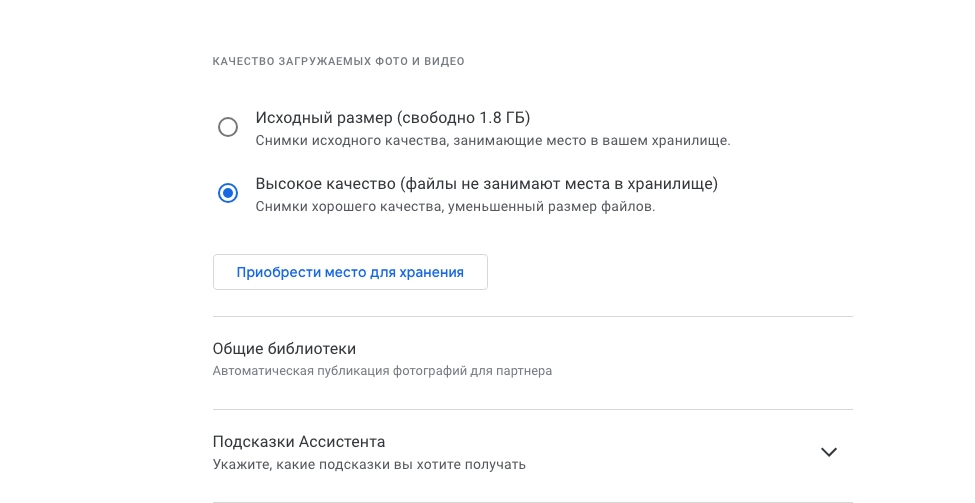 Google itself will cut all the photos up to 16mp and will save them. The volume of your album will not be counted when calculating the space in «Google Drive». A change as most people just do not notice it, however it is nice to have a backup of your photos in the cloud.
Go to settings-quality, downloadable photos and videos, then choose the option «High quality».
Take the time to post
It seems that the letter does not occupy much space. But how about attachments? Chances are that among your emails there are numerous files that you no longer need.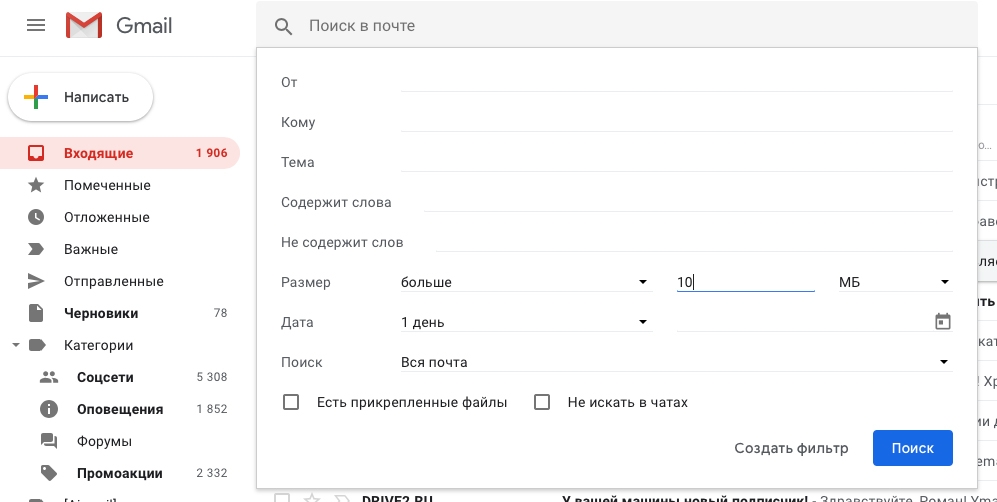 Go to the web version of Gmail.
In the search box to find the arrow and open the advanced settings.
Under «Size» choose «more», then specify the desired size, let it be 10 MB.
Now carefully evaluate the list generated on the subject of important emails, if you do such, feel free to delete.
Click the link in the spam folder and select «Delete all spam emails» (located in the top of the page).
Click the link in the basket and clean it (a proposal will appear at the top of the screen).
Congratulations. You have just optimized your own cloud storage. Most likely, you managed to free a few gigabytes of cloud space and avoid unnecessary spending on its expansion.
The main thing — do not forget cleaning. Otherwise, Google will remind you of crowded «Drive».