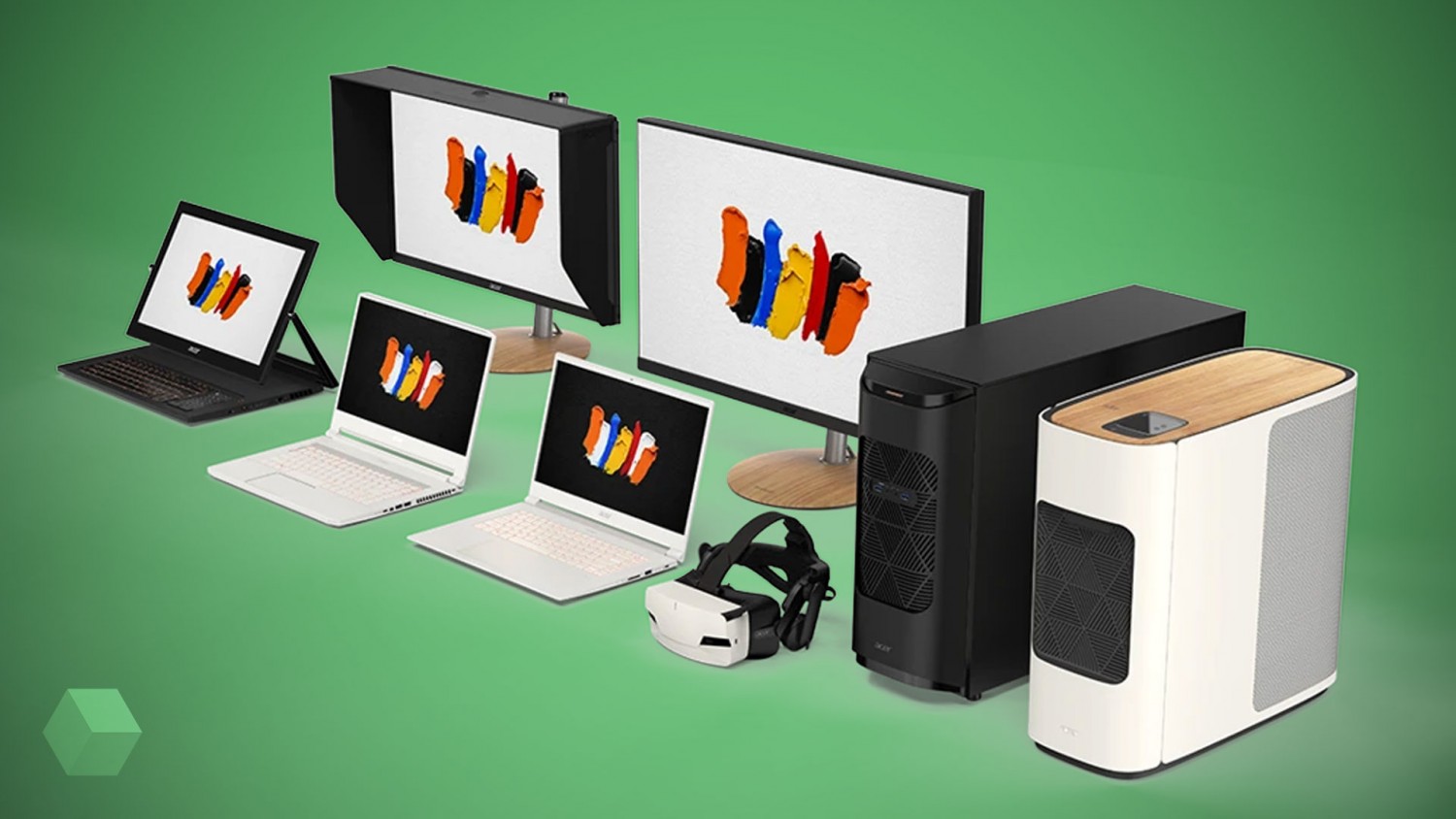 Acer held its annual presentation in new York, which introduced a number of new products including a line of ConceptD. It includes monitors, laptops, desktops and helmet augmented reality.
All devices belong to the premium segment and focused on content creators.
Desktop ConceptD 900 and ConceptD 500
The maximum ConceptD model 900 is a high — performance PC for demanding tasks. A choice of Intel Xeon processors Gold 6148 with a capacity of up to 40 cores, NVIDIA Quadro RTX 6000 GPU and 12 memory slots up to a total of 192 GB.
Available up to five drive bays with RAID 0/1. Additionally, there are three PCIe x8 and four PCIe x16 slots.
It is ideal for filmmakers, animators, product designers and architects.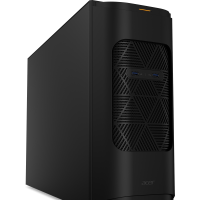 ConceptD 900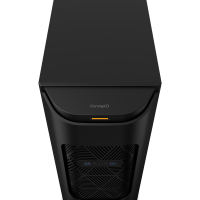 Less powerful ConceptD 500 is offered with 8-core ninth-generation processors Intel Core i9-9900K and NVIDIA Quadro 4000 RTX, allowing one run on 5K monitors. There are four slots for memory DDR4 a total volume of up to 26 GB.
Promise quiet operation, even under heavy loads, not to exceed 40 dB. Since this model is aimed at designers, it has a special wood trim at the top. There brought all the necessary connectors and added wireless charging standard, Qi to charge your smartphone from the PC.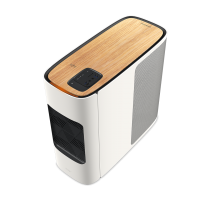 ConceptD 500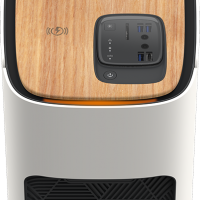 Computers will be on sale in Europe in June and July, respectively. Cost:
ConceptD 900 — 999 Euro of 17 (~1 309 800 rubles)
ConceptD 500 — from 2799 EUR (~203 690 rubles)
Laptop for creativity ConceptD 9
It is made in an unusual form-factor — top cover revolves around. This allows you to use the laptop as a tablet, as the touchscreen and comes with the stylus Wacom.
Display size 17.3 inch resolution Ultra HD and support for PANTONE. Inside Intel Core i9 9-th generation and the NVIDIA GeForce RTX 2080. RAM up to 32 GB, internal up to 1 TB of SSD (two drive 512 GB).
This power, according to the manufacturer, enough to work with 8K RAW files.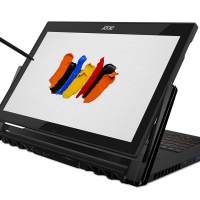 ConceptD 9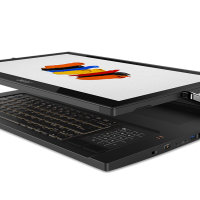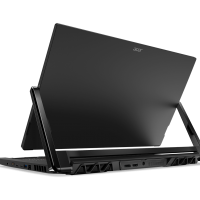 In Europe the novelty will appear in August. The cost from 4999 Euro (~363 800 rubles).
ConceptD 7 — laptop to render the video in real time up to 6K
Comes with an Intel Core i7 9-th generation and graphics NVIDIA GeForce RTX 2080 with the design of Max-Q. Allows you to edit videos with resolutions up to 6K RED.
The thickness of the laptop is 17.9 mm, weight 2.1 kg. the Screen is 15.6-inch UHD 4K IPS with PANTONE. There are 3 Thunderbolt and MiniDP to connect up to three external displays.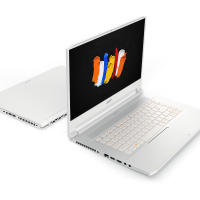 ConceptD 7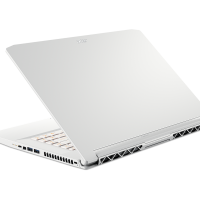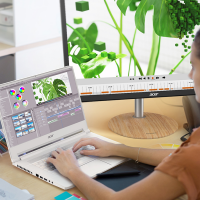 In selling ConceptD 7 will be available in July. The cost from 2299 Euro (~167 300 rubles).
Compact and powerful laptop ConceptD 5
Compact ConceptD 5 weighs only 1.5 kg, has a thickness of 16.9 mm, and the screen takes up 80 percent of the front panel. The display size is 15.6 inches with a resolution 4K UHD and supporting PANTONE.
Inside the Intel Core i7 8-generation graphics Radeon RX Vega M GL. RAM up to 16 GB DDR4 memory and up to 1TB of internal storage NVMe PCIe SSD.
Among the connectors are USB Type-C support data transfer up to 5 Gbit/s and DisplayPort. There is a fingerprint scanner for unlocking and unlock face Windows Hello.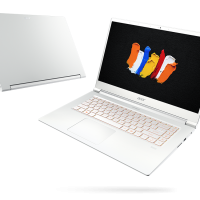 ConceptD 5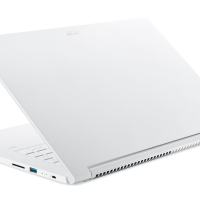 In Europe ConceptD 5 will appear in July. The price from 1699 euros (~123 600 rubles).
Professional monitors ConceptD
ConceptD CM7321K is the monitor that is ideal for the creators of 2D. A 32-inch 4K UHD display with a VESA certification DisplayHDR 1000 provides 1152 zones local dimming technology and DisplayHDR Mini LED 1000, plus 99% coverage of Adobe RGB color spaces and 89.5% Rec.2020, so that the creators and Directors will be able to bring their ideas to life.
ConceptD CP7271K — proven PANTONE 27-inch monitor is optimized for the creators of 3D. It has impressive color accuracy Delta E<1, wide color gamut, 99% AdobeRGB color space and 93% color space DCI-P3. It is also equipped with GSYNC Ultimate and DisplayHDR 1000 for unmatched detail of colors and images.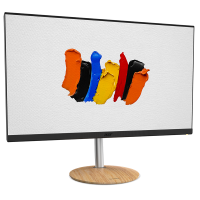 ConceptD CM7321K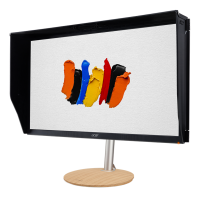 ConceptD CP7271K
32-inch model will be available in Europe in September, and 27-inch in July. Cost:
ConceptD CM7321K — 3199 euros (~232 800 rubles)
ConceptD CP7271K — 2099 Euro (~152 780 rubles)
Headset mixed reality ConceptD OJO
The headset is equipped with a display with a resolution of 4320×2160 pixels, a detachable strap on the head and has a classic white color.
It has a patented built-in technology sound tube and software technology adjustment interpupillary distance, which allows you to adjust the gap between the pupil of the eye and the distance between displays to obtain a clearer image.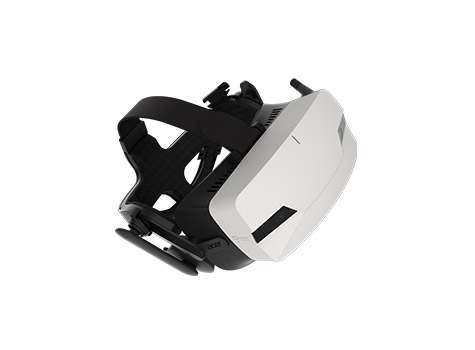 ConceptD OJO
The cost of the device is not disclosed.