Published the first teaser trailer for the film based on the DC comics «the Joker». Starring Joaquin Phoenix («Gladiator», «walk the line», «She»).
The film tells the story of the formation of the king of the underworld — clown named Joker. His name is actually Arthur Fleck and the picture will tell about his return to Gotham, attempts to return to the comedians and failures that caused the hatred of the Wayne family.
The Director is Todd Phillips, known for the films «the Hangover», «due date» and «Guys with guns».
The day before the release of the teaser in social media has released the first poster for the film.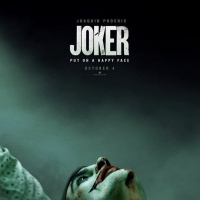 The premiere is scheduled for October 3, 2019.