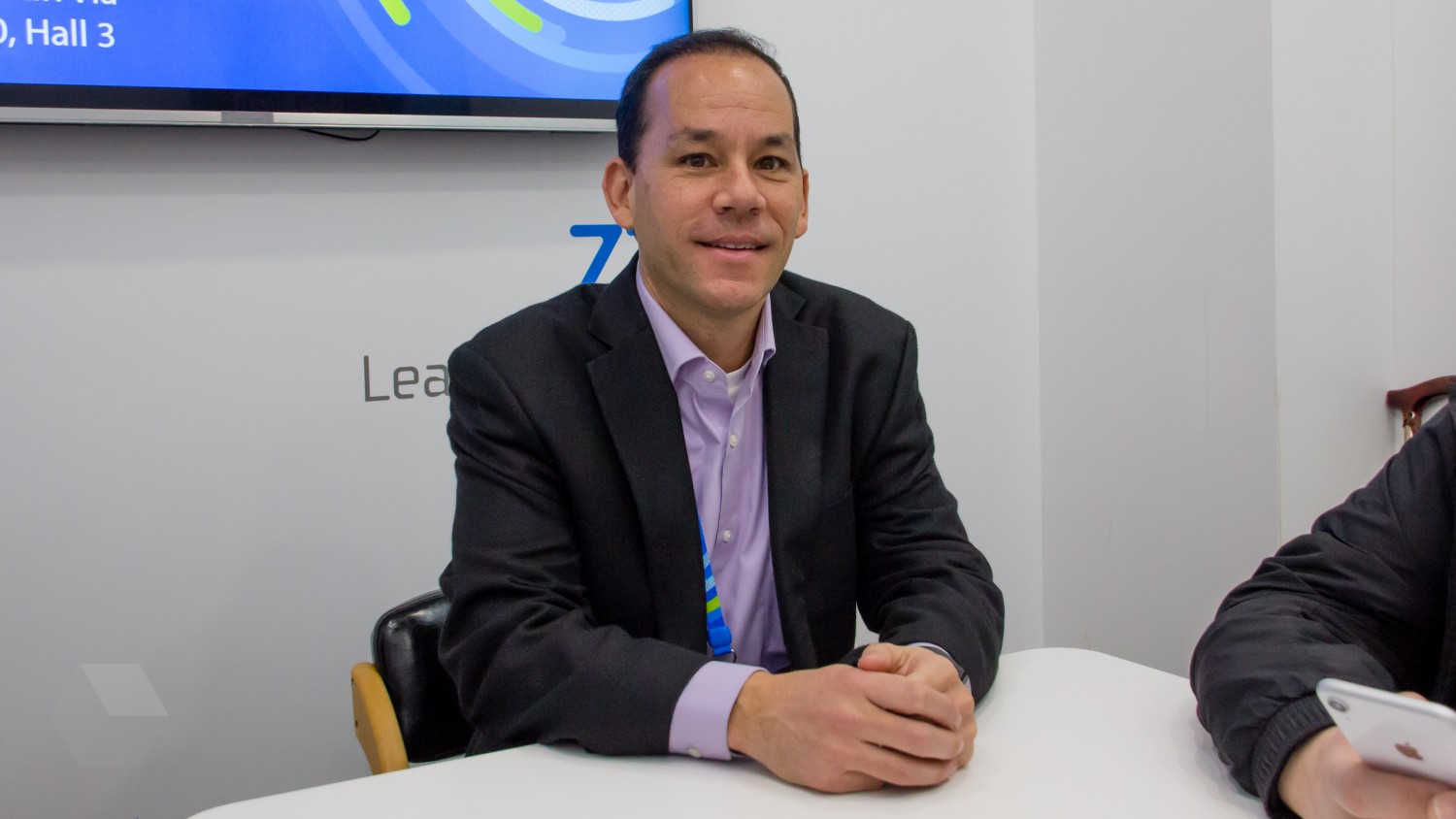 In the framework of the exhibition Mobile World Congress 2019 Vice-President for innovation and partnerships, Chinese companies ZTE, Jeff Yee, introduced the flagship with support for fifth generation networks — Axon 10 Pro 5G.
Later, Jeff gave an interview, answering questions of journalists about 5G, the future of smartphones and foldable devices.
5G has become the trend of MWC 2019, including, of course, and ZTE. But it is not the main engine of sales. What do you think will be the defining advantage for your devices, including smartphones, in the near future? Perhaps a large screen or five cameras?
For many countries, including Russia, the theme of the fifth generation networks will be relevant in the coming years. We help to launch 5G, somewhere produce new components for networking. New products that run on 5G 25 per cent more components.
In addition to 5G, we see a trend in bezremontnoy. The scope of the smartphones are becoming smaller and soon they will not. ZTE in Axon 10 Pro 5G we made a cut just under the front camera.
We are also working on improving cameras in smartphones. Because a good camera is the first thing our users.
What is the main problem in the development of phones with 5G?
The main problem is heat. Therefore, in the flagship Axon 10 Pro 5G, we have introduced a liquid cooling system.
Another problem is the antenna. The quality of communication depends on the location and direction of antennas in a smartphone.
If the company plans to introduce version 10 without Axon ZTE 5G and see if he was in Russia?
Yeah, maybe, but we can't disclose the company's plans.

ZTE Axon 10 Pro
Question about cameras. In Axon 10 Pro 5G uses the new modules, but they all work separately. Don't you think. what you need to do a lot of modules and make them work together like in Nokia 9 PureView?
Maybe it's important for night shots. But different sensors are more interesting to users. For example, if I want to take a photo of this room, it will include wide angle lens, if you want to zoom — telephoto.
And the materials of manufacture. What you seem to be more acceptable?
We often use glass, as it is more suitable to transfer signal, unlike metal. We believe that glass looks premialnye, so I used it in Axon 10 Pro 5G. We use plastic, and the metal gradually disappears from our ustroitsa.
How about a foldable smartphone? You have Axon M, as he claimed? Is there any plans to release the next-generation Axon M?
Yes, M Axon was a good start, and we have tested that is required for foldable smartphones. We must be sure that the smartphone can open and close at least within three years (the average time of replacement smartphones). When you buy an expensive device, you expect that you will not need a new smartphone next year.
As for sales, ZTE Axon M can be bought from Russian retailers, in particular «Messenger» or «Euroset». We see that the demand is there.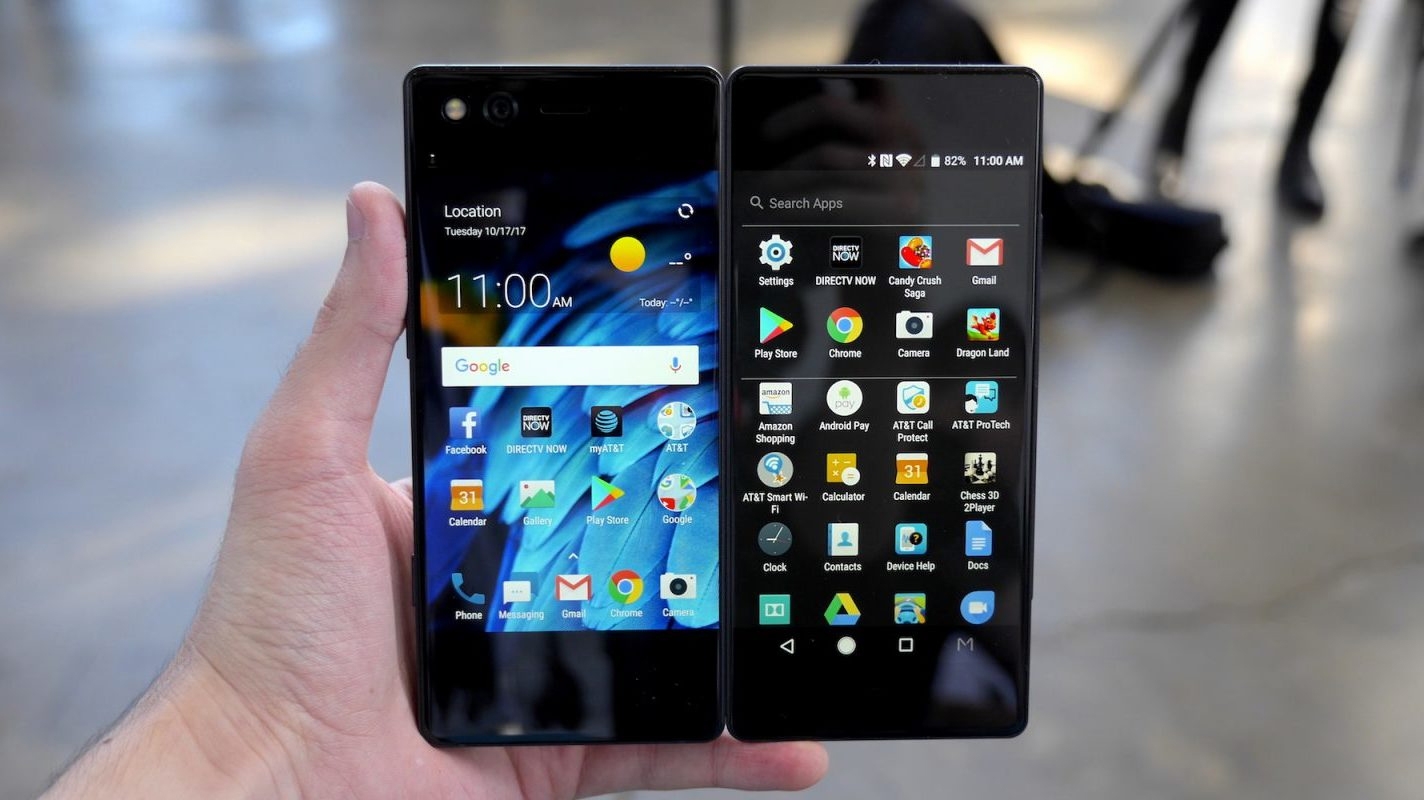 ZTE Axon M
As for the usage scenarios of smartphones? Do you have ideas? I suppose that not only the game of chess?
In M Axon, we focused on multi-tasking, and added new gestures to control. Our task is to make that phone close to the computer so that was also convenient, for example, to use mail and Excel at the same time
But to use a smartphone as a computer, the screen should be wider. What do you think, which format you will use in your future decisions is a square or wide format?
Yes, if you look at the existing flexible smartphones, their size is not enough for most tasks. For the consumer important a large screen and multitasking. So when you open a smartphone, a perfect ratio of 18 to 9 or 21 9, to be able to open two apps simultaneously.
How quickly smartphones will be discharged when using 5G?
It all depends on the use. If you download everything at maximum speed, the smartphone will need more power and to operate in this mode it will be less. But we are exploring the use of smartphone users and working on the built-in applications to save energy. And, of course, so in the flagship we put a large battery with a volume of 4000 mAh.
Could this be a problem in the future? Whether this will push the development of battery technology, the search for new sources of energy?
Yes, you are right, it is happening now. Five years ago, we thought how to put the battery on 3000 mAh battery in the smartphone, people used it all day. It's a constant challenge and will always challenge. We can supply the battery more, but I see potential in further development in the technology of batteries.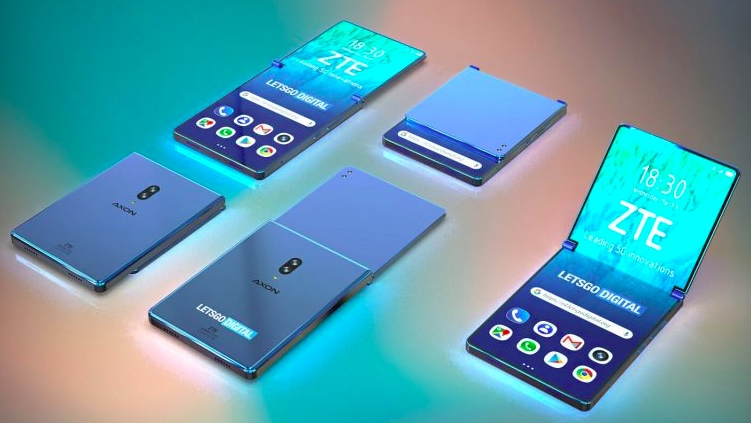 Concept foldable smartphone ZTE
Do you plan to use pure Android on the program One? Most people love it when the smartphone is not pre-installed anything extra.
We now use smartphones stock version of Android, just adding a few programs, including a proprietary camera app. What you saw on the stand in Axon Pro 10 is the Chinese version of the smartphone with the English language, so there was a different interface.
Two years ago at MWC 2017 you showed a prototype of a Gigabit smartphone. What about his development?
Gigabit smartphone is no longer needed, because there is Axon Pro 10 5G, which is even faster.
When just introduced 4G smartphones that support it were much more expensive, because of which people do not want to take them. And what will happen with smartphones with 5G? How much more expensive will they be?
We have not announced the cost of Axon 10 Pro 5G and can't yet discuss it, as it depends on many factors: cost components and pricing policies of competitors. But before releasing any phone, we are studying the market to see if the user to buy our new product.