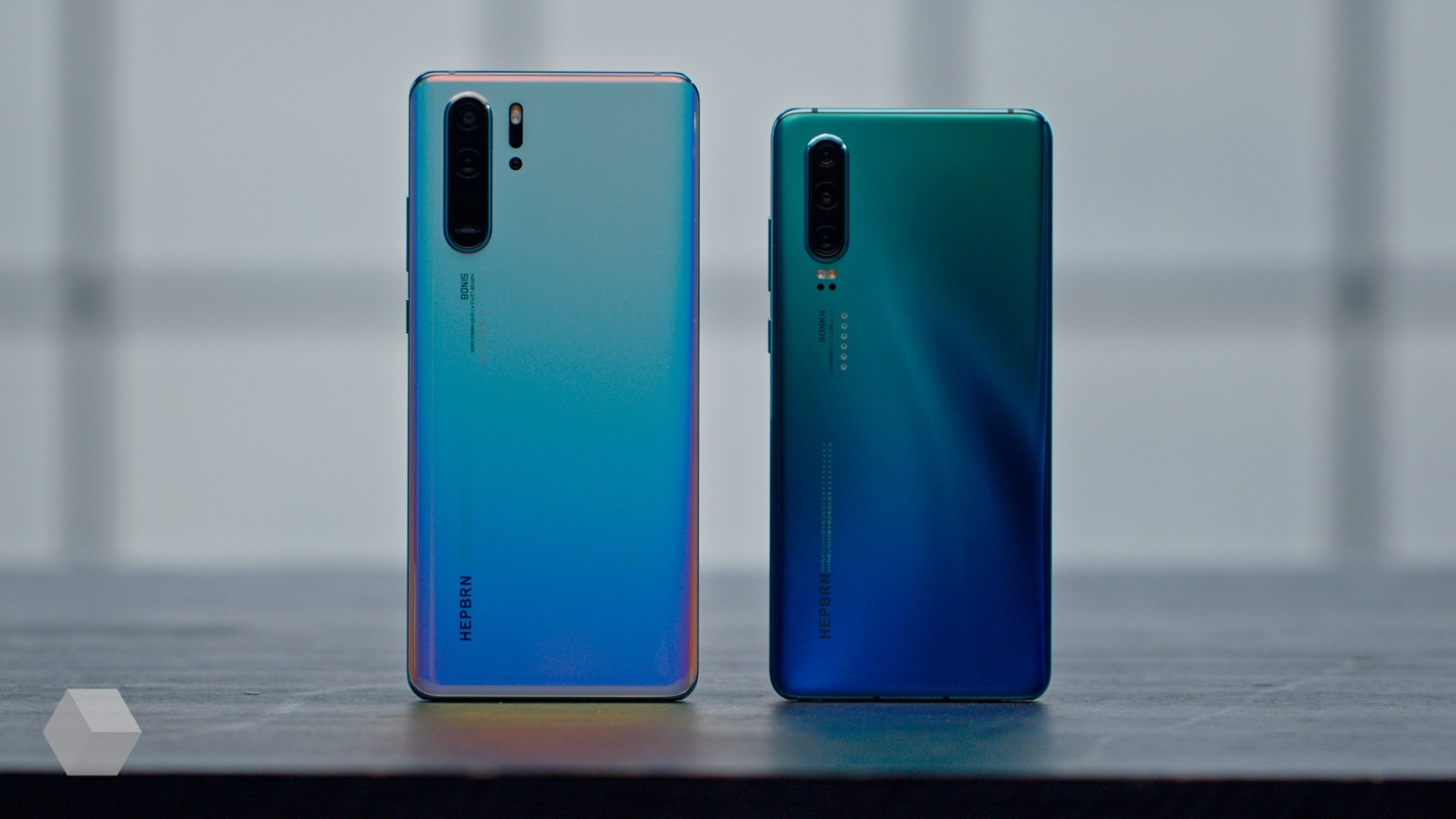 Huawei recently pleased consumer with affordable and quality devices, forcing the fight not only in mainstream but also flagship segment.
Last year model P20 made serious competition among camera phones, then came the continuation of the series Mate, with three Leica cameras, and now the company is preparing to produce a photo-furor, along with two flagship titles: P30 and P30 Pro.
Technical characteristics Huawei P30:
Dimensions: 149,1×of 71.36×7,57 mm, 165 g
Display: 6,1″, 2340×1080, OLED, 19,5:9
CPU: 8-core Kirin 980, 2.6 GHz, Mali-G76
Memory: 6 GB RAM, 128 GB, a slot for NanoSD
Camera: 40+16+8 MP, f/1,8+f/2,2+f/2,4 (triple main), 32 MP (front)
Battery: 3650 mAh (fast charge SuperCharge)
OS: Android 9 Pie, EMUI 9.1
Connection: USB Type-C, Wi-Fi, Bluetooth, GPS, LTE, Dual SIM, NFC, headphone Jack
Price: 49 990 rubles (+watch GT Watch as a gift)
Technical specifications Samsung P30 Pro:
Dimensions: 158×73×8.41 mm, 192 g
Display: 6,47″, 2340×1080, OLED, 19,5:9
CPU: 8-core Kirin 980, 2.6 GHz, Mali-G76
Memory: 8 GB RAM, 128/256/512 GB, slot for NanoSD
Camera: 40+20+8 MP, f/1,6+f/2,2+f/3,4 (triple main), ToF, 32 MP (front)
Battery: 4200 mAh (wireless charging and fast charging)
OS: Android 9 Pie, EMUI 9.1
Connection: USB Type-C, Wi-Fi, Bluetooth, GPS, LTE, Dual SIM, NFC
Price: from 69 990 rubles (+watch GT Watch as a gift)
The launch of pre-orders — 3 APR at 00:00 GMT on the official website of the company.
Huawei P30
Immediately evident that the company has abandoned the concept of «monopoly» in favor of the teardrop-shaped cutout in the middle of the screen. It hid a 32-megapixel front camera. However, it also means the absence of any sensors to scan person. But in the photo like in the Samsung Galaxy S10does not work, check.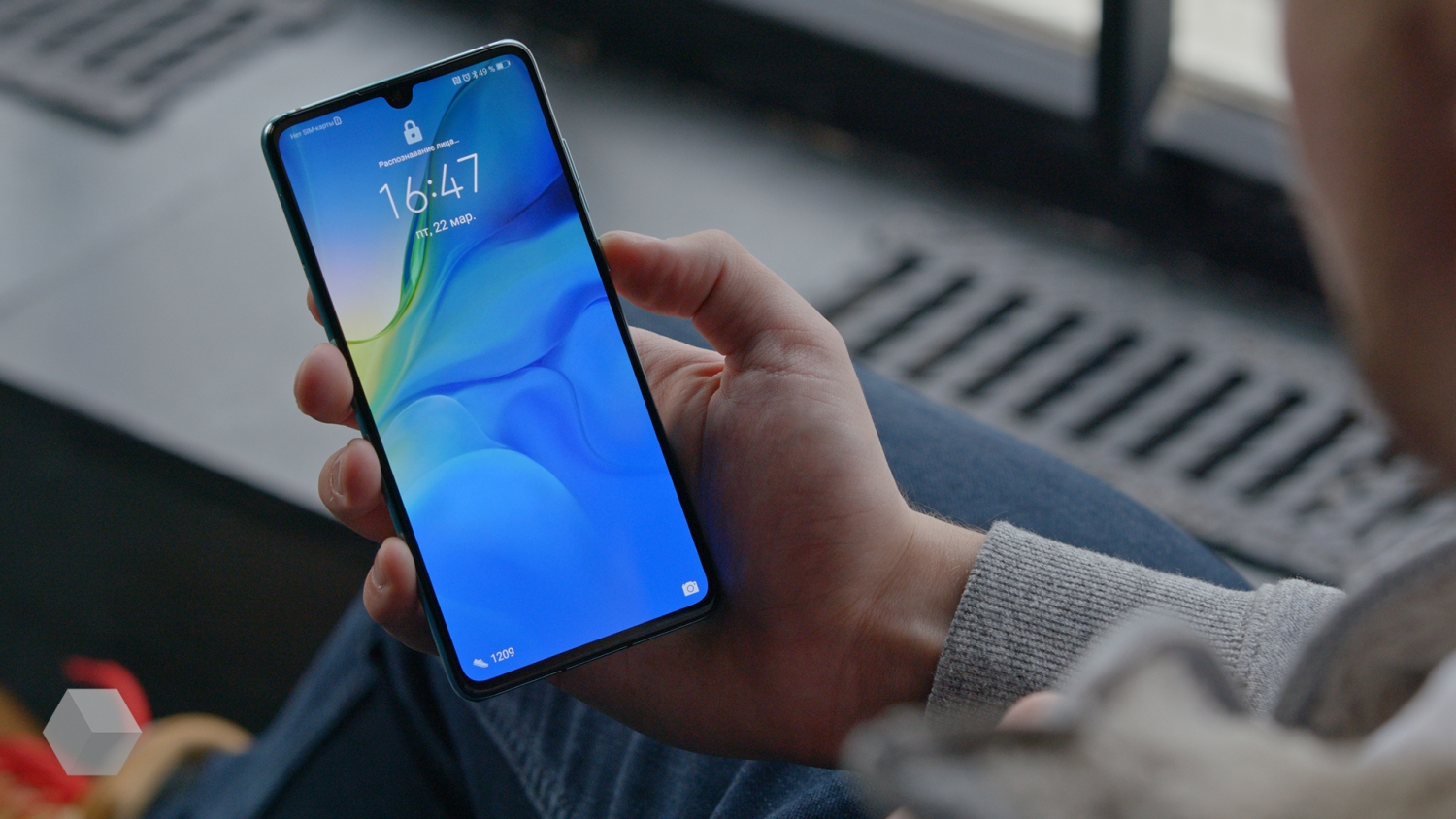 The screen was coarse compared with the previous generation, OLED-matrix with a size of 6.1 inches with a resolution of 2340×1080 pixels. Top and bottom you may notice a slight frame, note that competitors have learned is to get rid of them.
At the bottom is a speaker, a microphone, Type-C and mini-jack for headphones. The face was flat, like the top. Corner frames were only on the sides to a smartphone in hand lay nicer.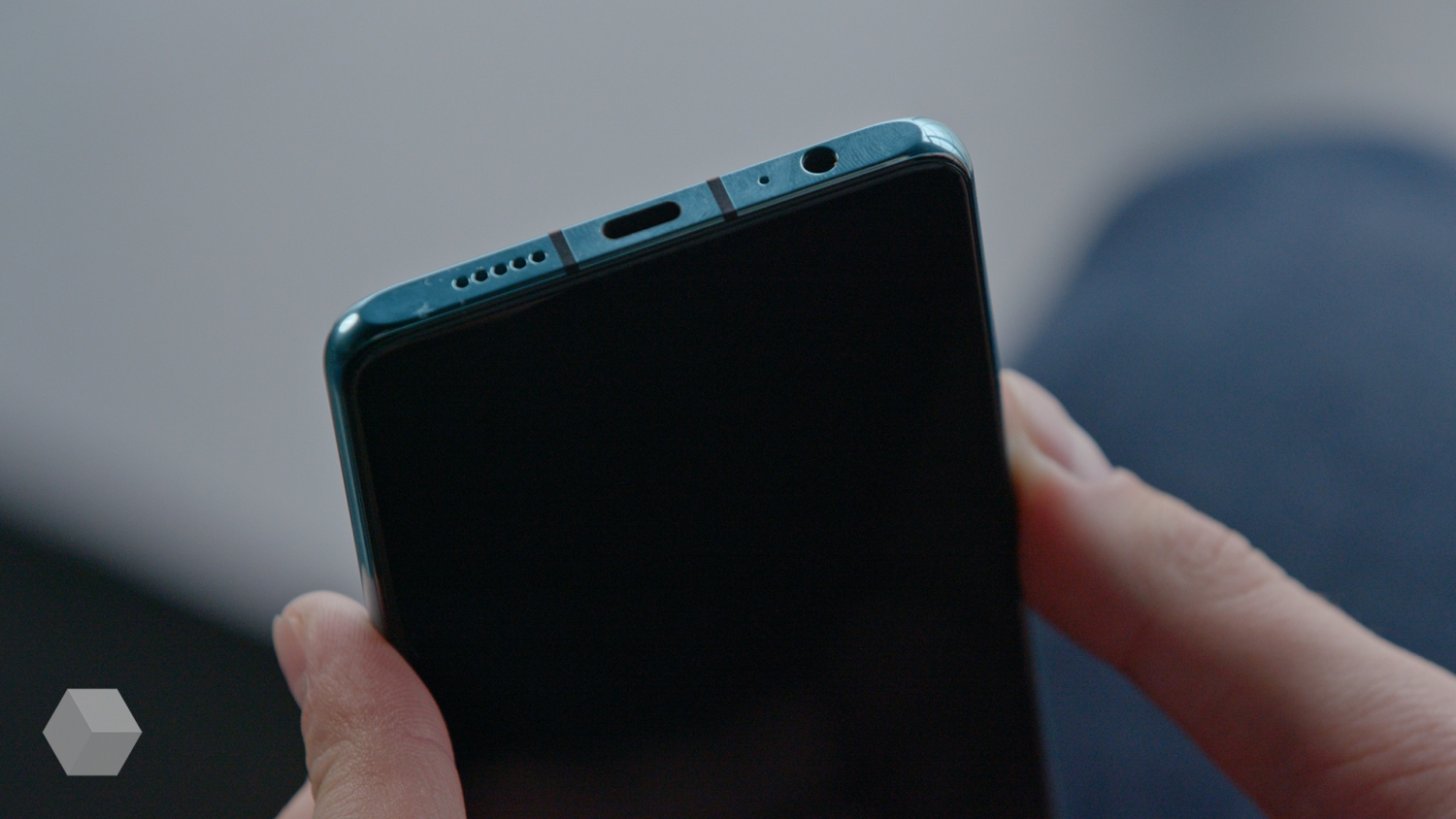 At the rear, which has branded the overflow, is located the main advantage of the device — three major, created in collaboration with Leica.
In Russia will be available in only one color — the Northern lights. For all other countries will have a few options: Black, Pearl White, Amber, Sunrise, and Breathing Crystal.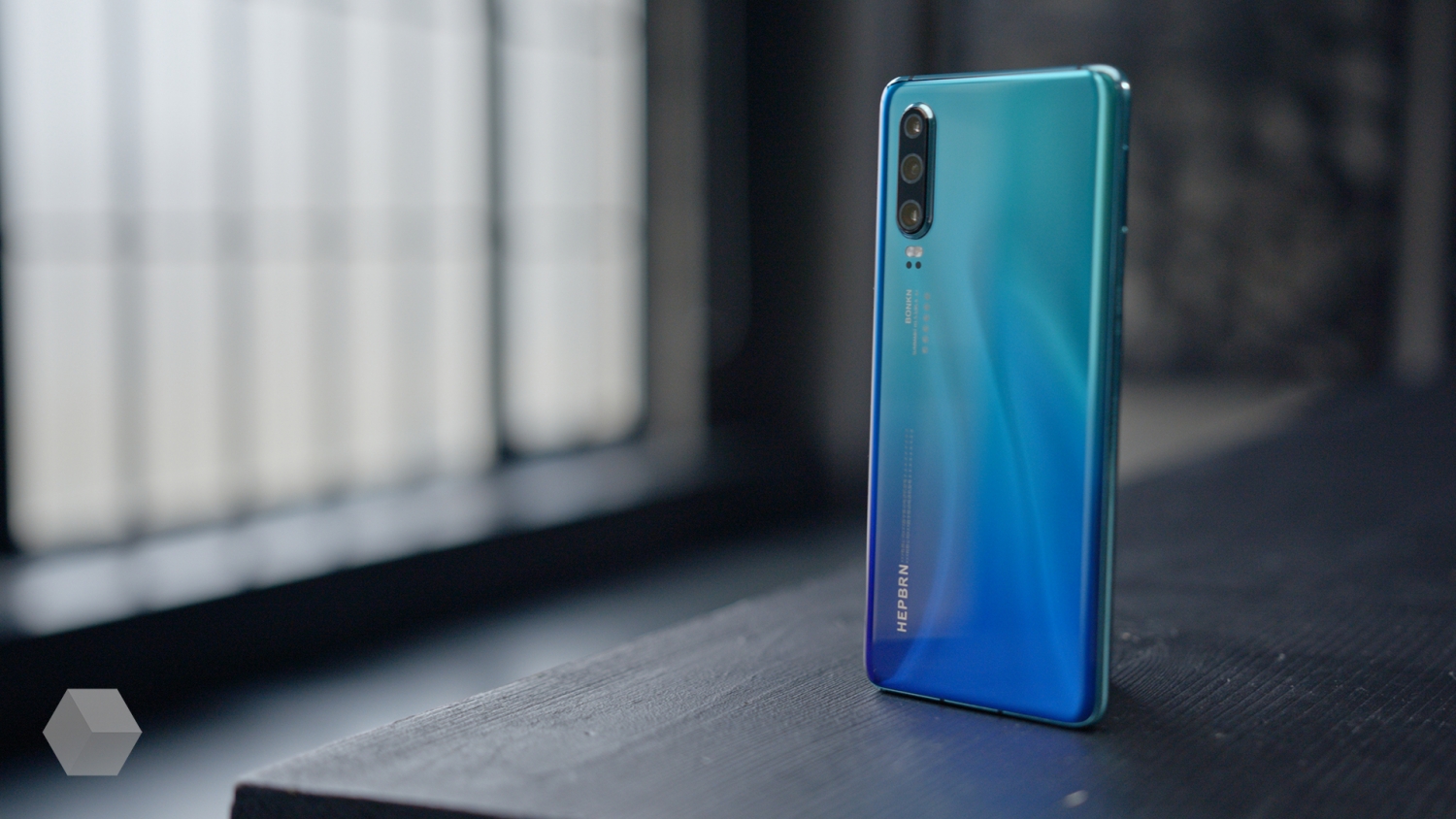 The main camera sensor has got a resolution of 40 megapixels with an aperture of f/1.8 and filter Quad Bayer. To help him come two more lenses: a wide angle 16 megapixel with aperture f/2,2, and 8 megapixels with an aperture of f/2.4.
Comparison shots for the new product we will publish a full review or a separate material.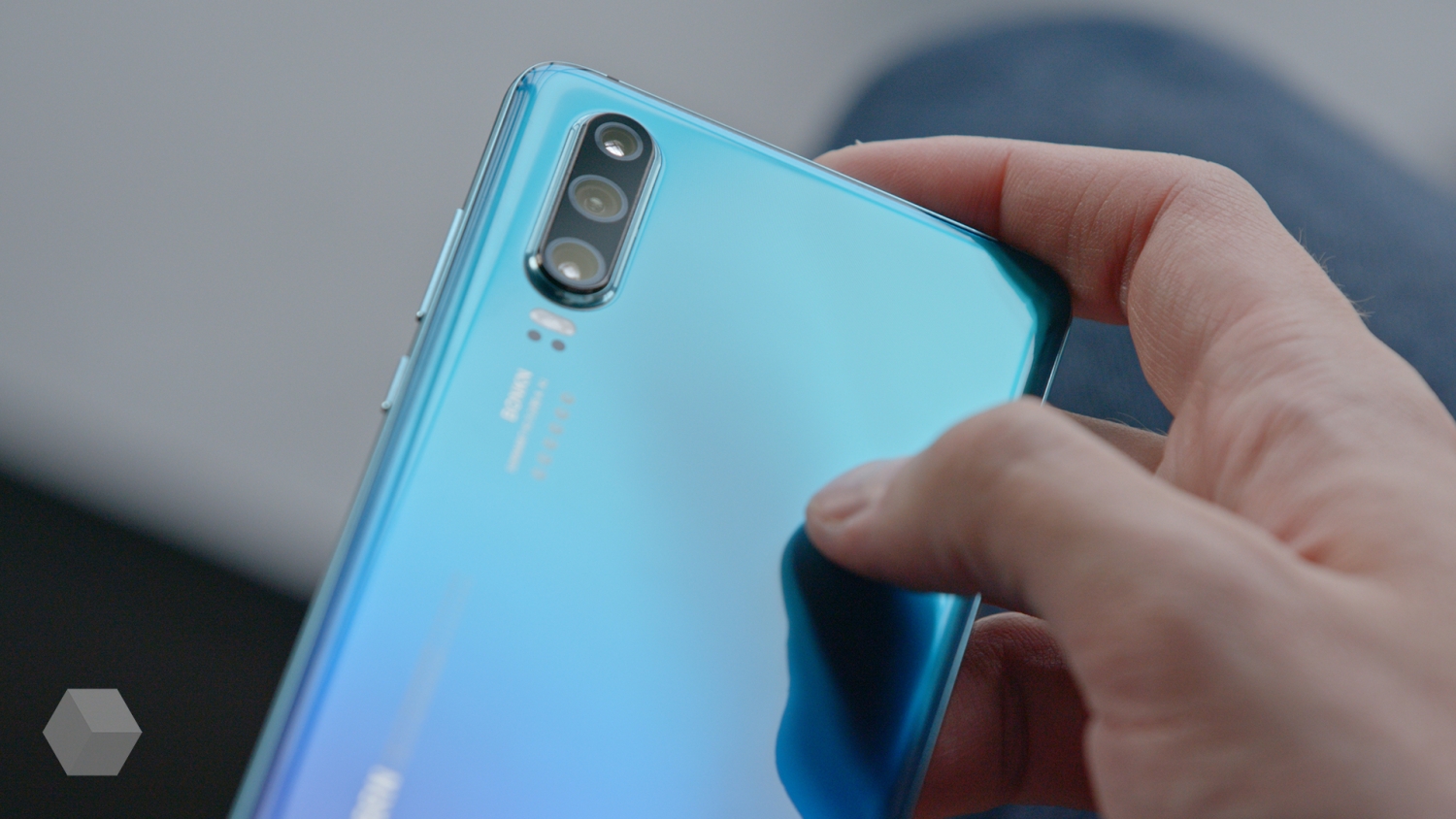 The device responds with 8-core processor Kirin 980, which are delivered using 6 gigabytes of RAM. Built-in store, then 128 GB, since there is a slot for the NanoSD.
Additional benefits not to mention battery 3650 mAh battery with support for fast charging. On Board also features a Type-C, NFC, Android 9 Pie c EMUI add-in 9.1. Protection against splashes and dust to IP53 standard.
The price at the start of sales will be pleasantly surprised. In Europe, the P30 will cost 749 euros (~55 000), and in Russia — 49 990 rubles. Gift smart watch Watch GT.
Huawei P30 Pro
Not difficult to see that the device looks a bit more spectacular. Blame the slightly increased screen diagonal — as much as 6.47 inches. And it so happened because of the rounded display on the sides, like the screens from Samsung.
The matrix and the resolution is absolutely similar to the regular P30. Like a keyhole with frontalka 32 MP.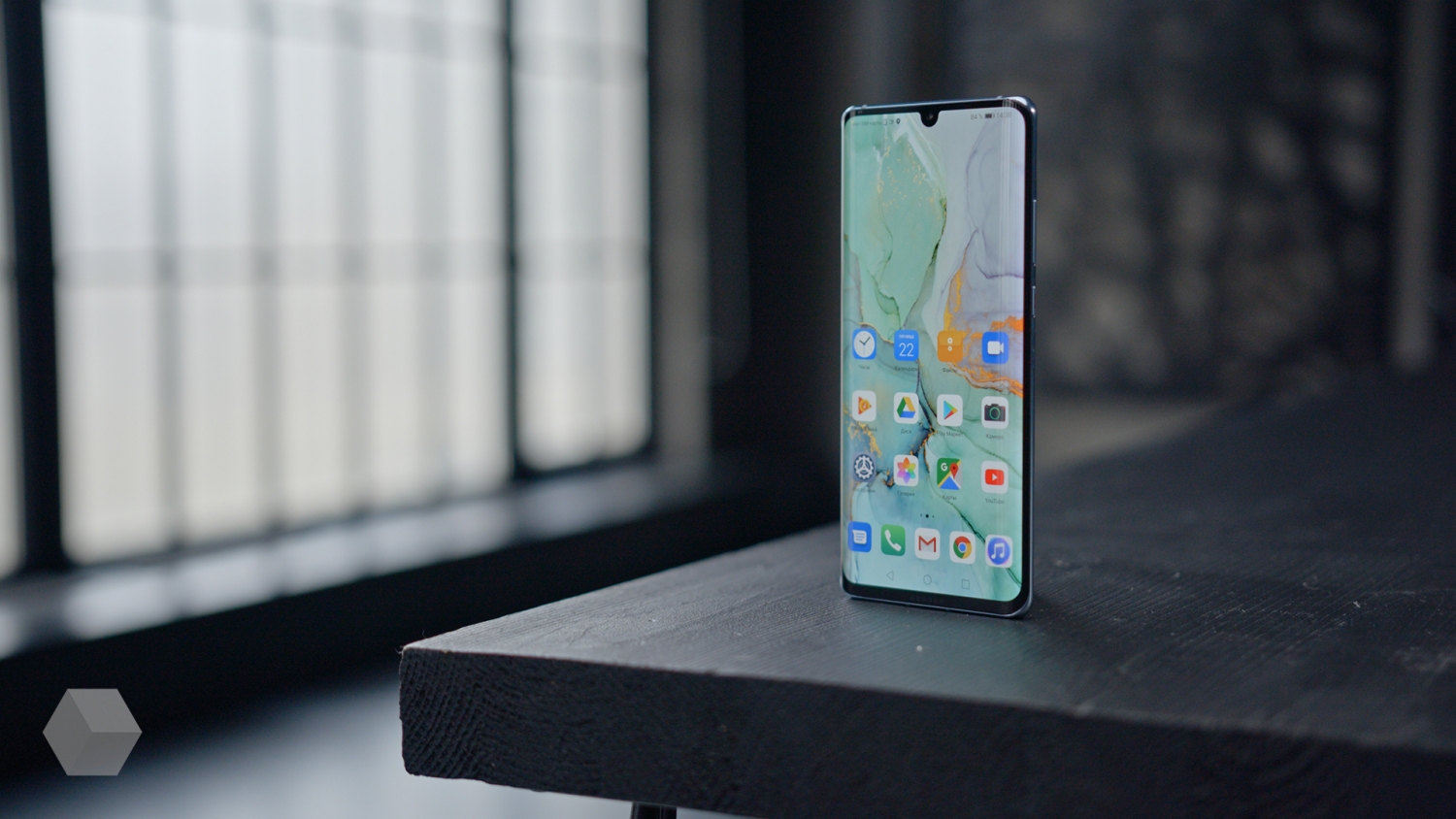 If you turn the device, and here you can find the differences. The Pro version is ready to boast of from four lenses.
Main 40 megapixels, but with an aperture of f/1,8, and two auxiliary wide angle covering 120 degree at 20 MP with aperture f/2.2 and an 8 megapixel periscope telephoto module with an aperture of f/3,4. Maximum ISO of 409 600 ISO.
The latter provides a five times optical zoom, also has hybrid and digital pyatidesyatiletnie tenfold. The latter is not much useful, because the picture is very soapy.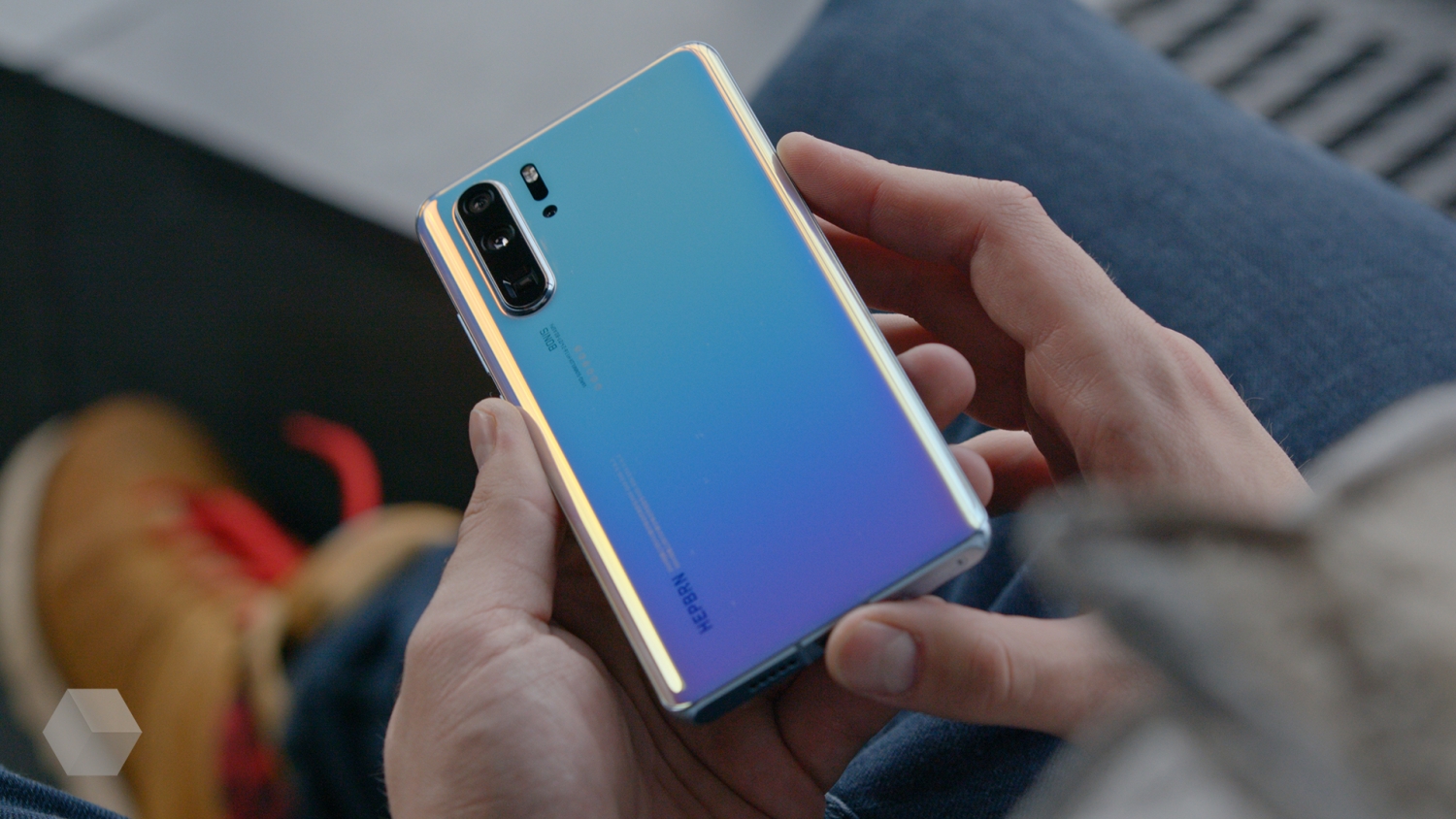 To them there is a fourth eye, which is dubbed the TOF or Time-To-Flight. It utilizes invisible to the human eye infrared range to determine the exact depth of the composition.
The processor here is the same basic model, but significantly more RAM, as much as 8 gigabytes. Yes, and regarding built-in memory available to the user several options: 128/256 / 512GB.
Battery capacity is 4200 mAh, charge it with the assist of quick charging and wirelessly. Plus it is reversible charging Qi standard. Put on top of any other smartphone with the wireless discharging and it is charging. Protection against water and dust according to IP68 standard, but no headphone connector.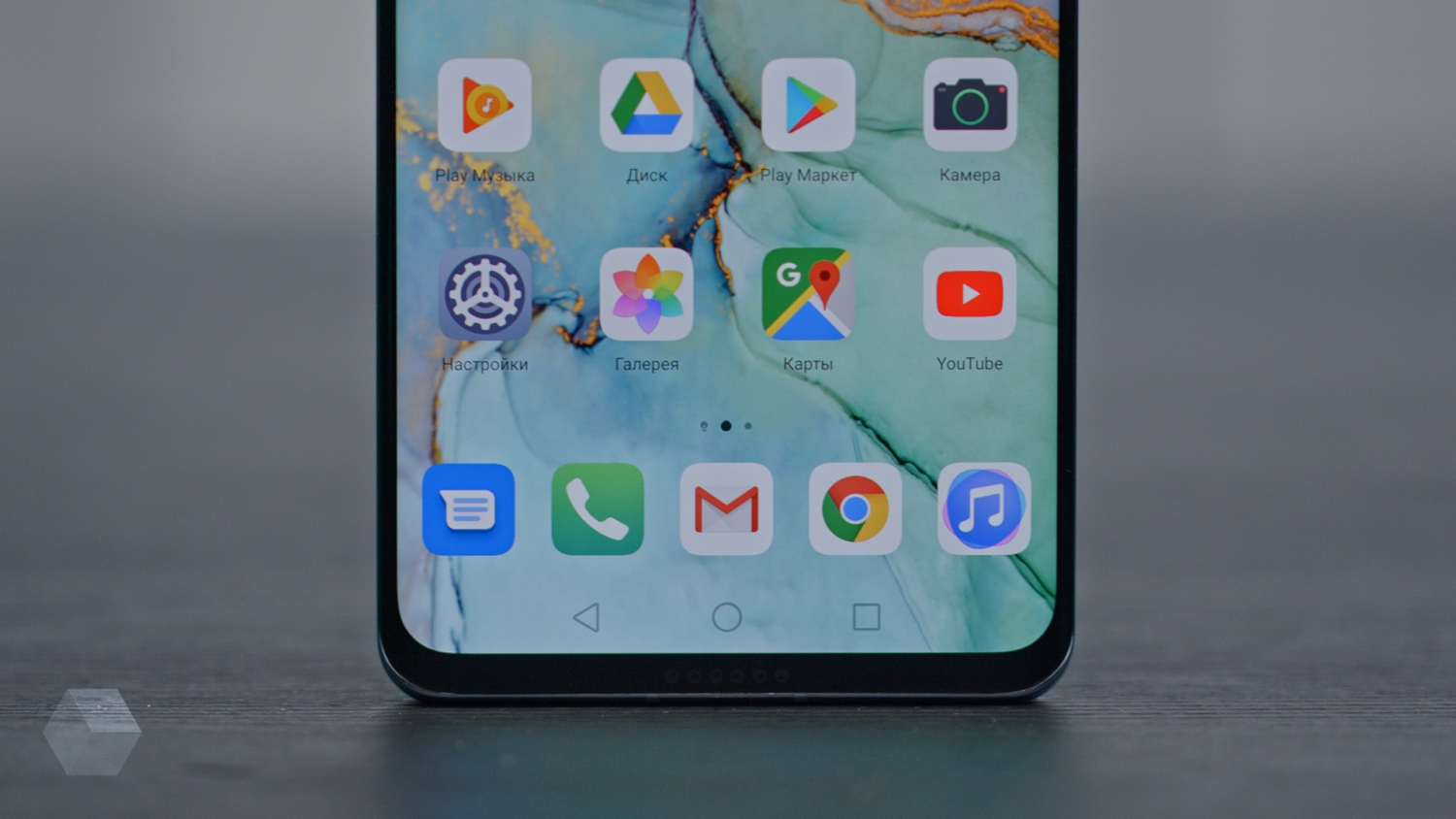 In Europe, the price starts from 999 euros (~73 000), and in Russia from 69 990 rubles (less than 20 Mate Pro at the start). Gifts for pre-order lean: smart watch Watch GT.
What are chips?
Both devices have a fingerprint scanner under the screen. No need to look for it on the back side, enough to rest my finger right to the highlighted on the screen of place.
Works quickly, but you can use the unlock face. Yes, this is controlled by the camera, but photography trick would not work.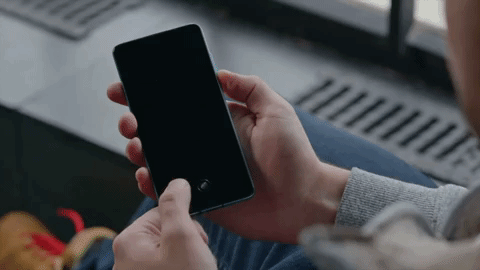 In P30 Pro is missing many familiar speaker. Instead, use the entire surface of the screen. The potential of this technology lies in a more voluminous sound.
How it really behaves like this, the sound source is not clear. In a noisy environment plays just as good stereo. Will test. Especially interested in the sound quality when the smartphone is face down.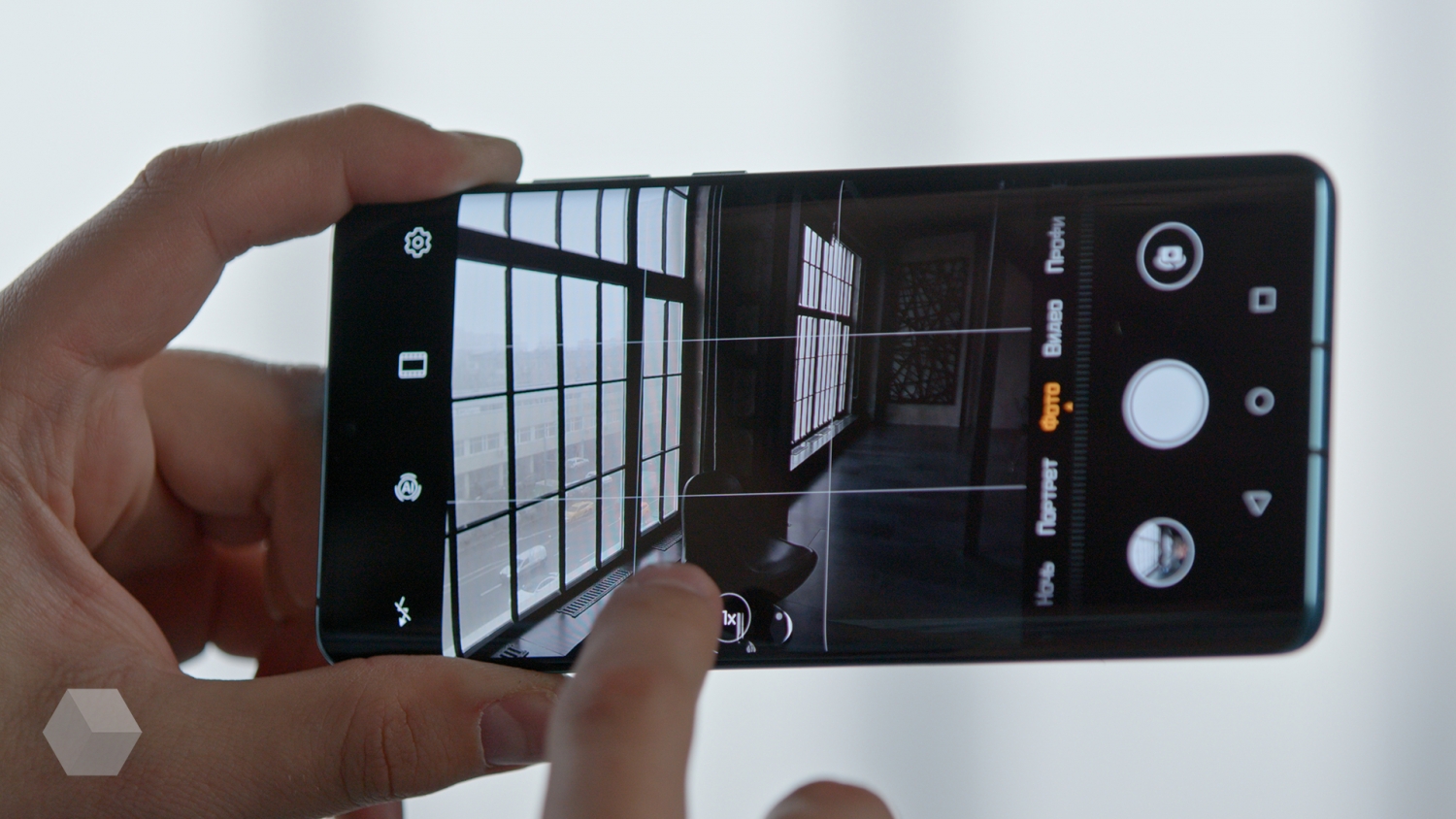 Despite the advanced stuffing, all the attention is given to the cameras. In this case, the Pro version is far ahead.
For example, the base P30 can offer a three times optical zoom, while its big brother has a 10x zoom hybrid. Huawei claims that this is enough for a clear shot of the moon at nearly full screen.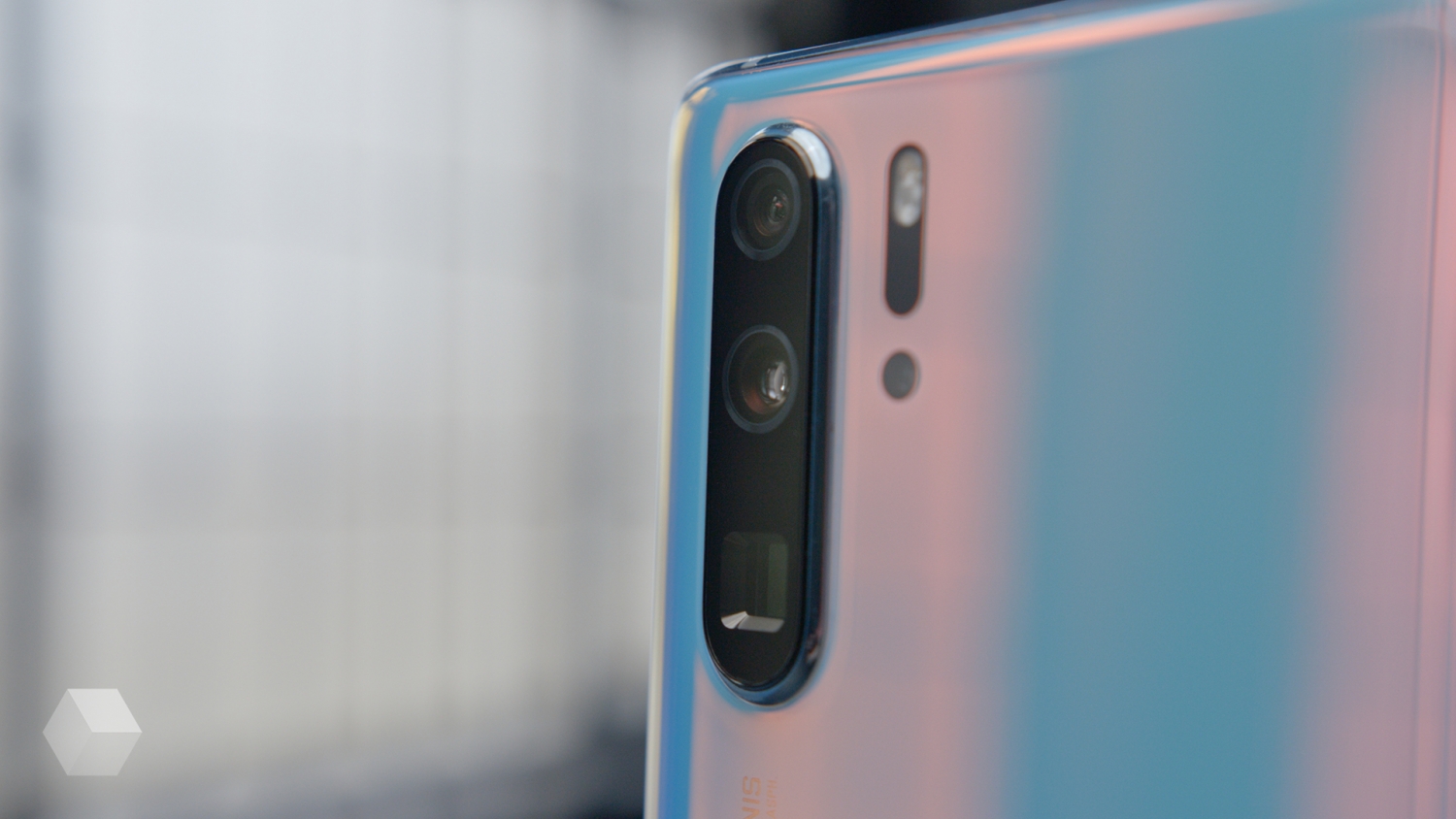 However, nothing prevents to use it for tracking objects in the frame. Two cameras P30 Pro is able to work simultaneously, allowing the user to see the overall plan and zoom simultaneously, which helps to keep track of the individual parts.
It should be noted that the two vehicles are rather sensitive matrix, which is able to provide significant quality of shooting in the dark, without a lot of noise and discolouration.
Don't forget to watch our first video: