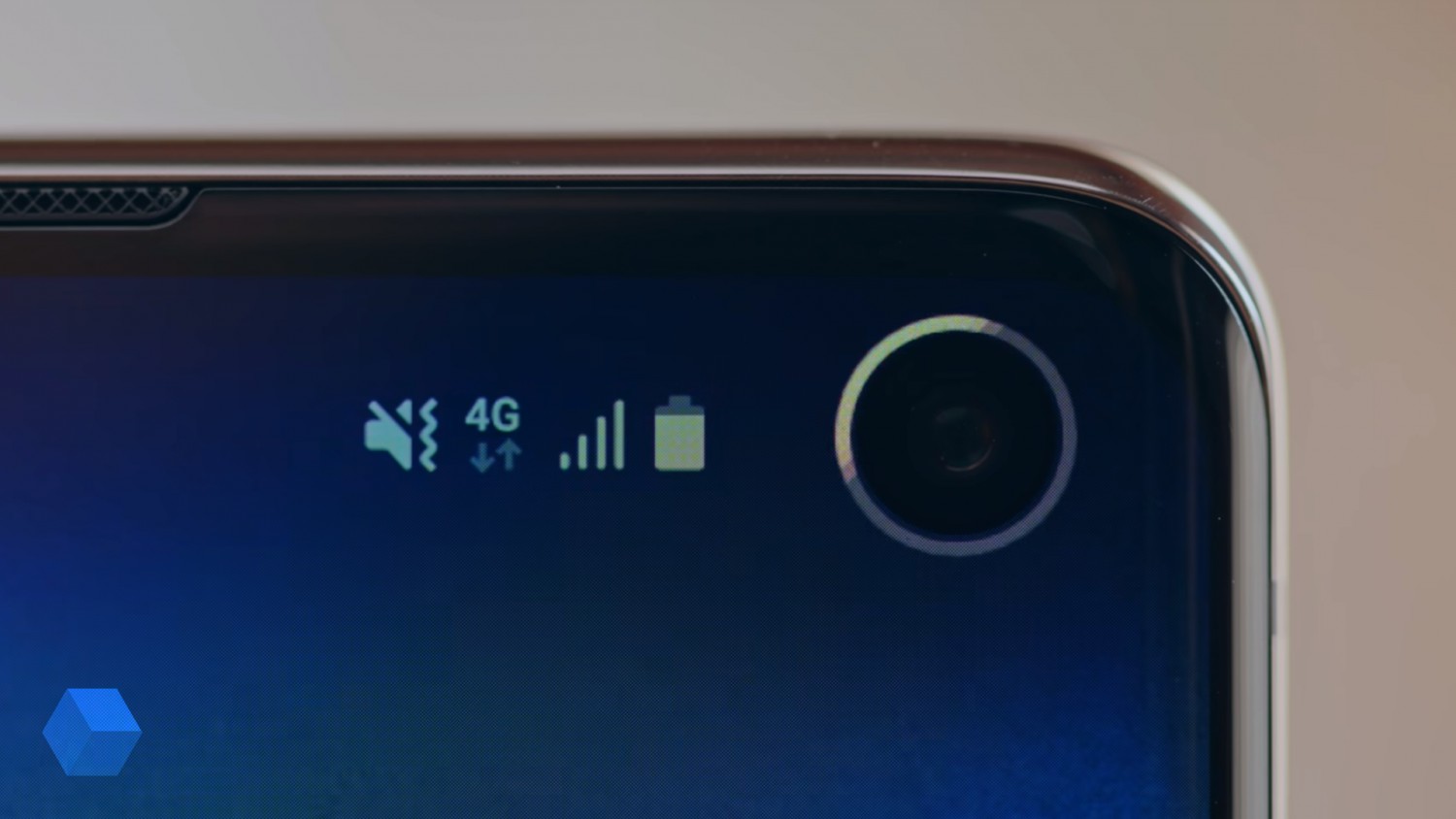 App Energy Ring gives meaning to the hole in the display Samsung Galaxy S10, adding a stroke to display the current battery charge.
In the program from the developer IJP can customize the color, thickness and direction of movement of the indicator. Is there a way to disable the full-screen mode, for example, when viewing videos or games.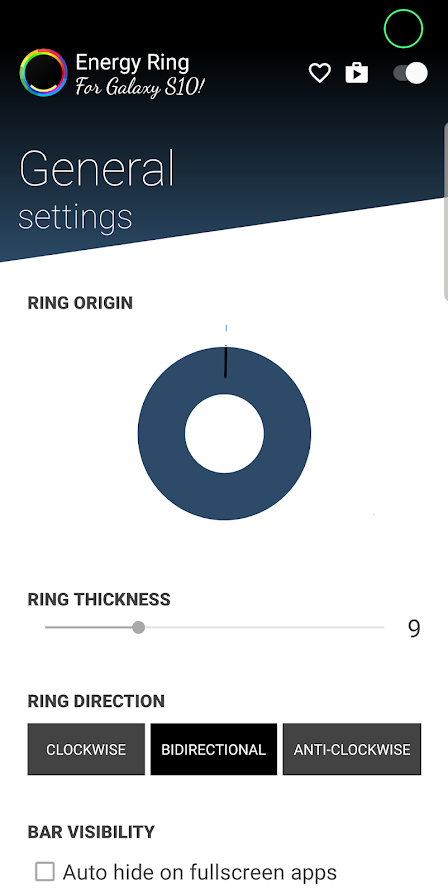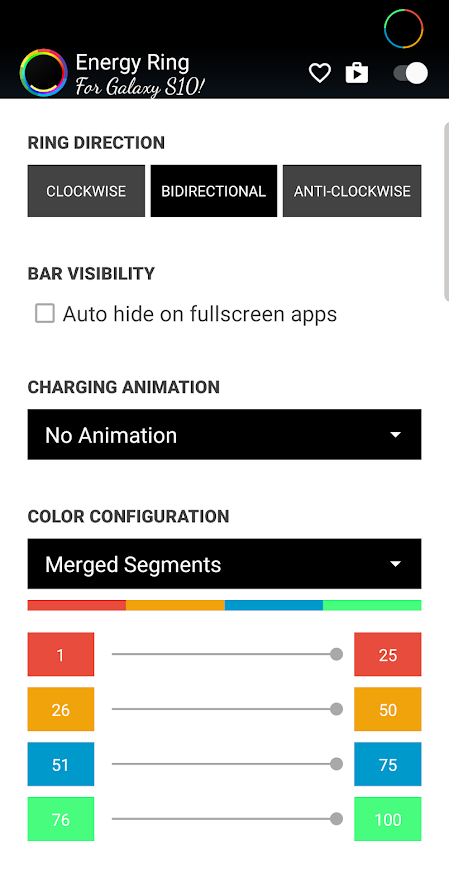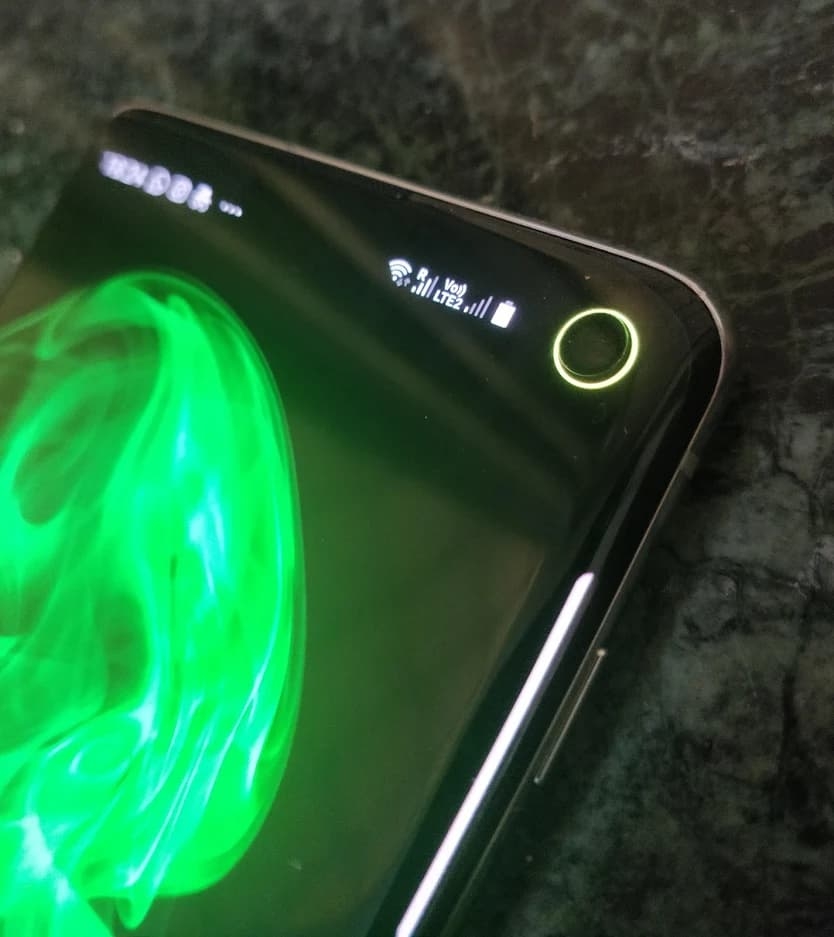 The app is available for free from the internal purchases in Google Play. Declared support for Galaxy S10e and S10 developing a version for Galaxy S10+ with dual front-facing module.
Previously, users have begun to offer Wallpaper, which plays the hole in the display, for example, as the eyes of a cartoon character. Later came a special application with a catalog of such prompts.