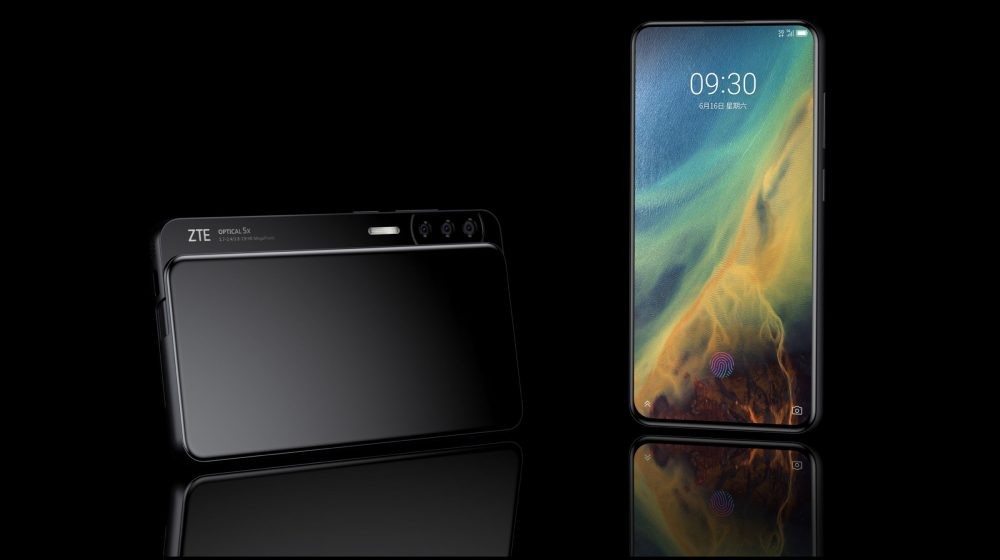 Chinese brand is preparing a smartphone Axon S. according to the published renderam and information, and it is characterized by several parameters. The most notable mechanism lateral slider.
Front panel is practically devoid of frames and other elements. The fingerprint scanner hidden under the display with rounded corners. In the status bar of the shell visible icon 5G network.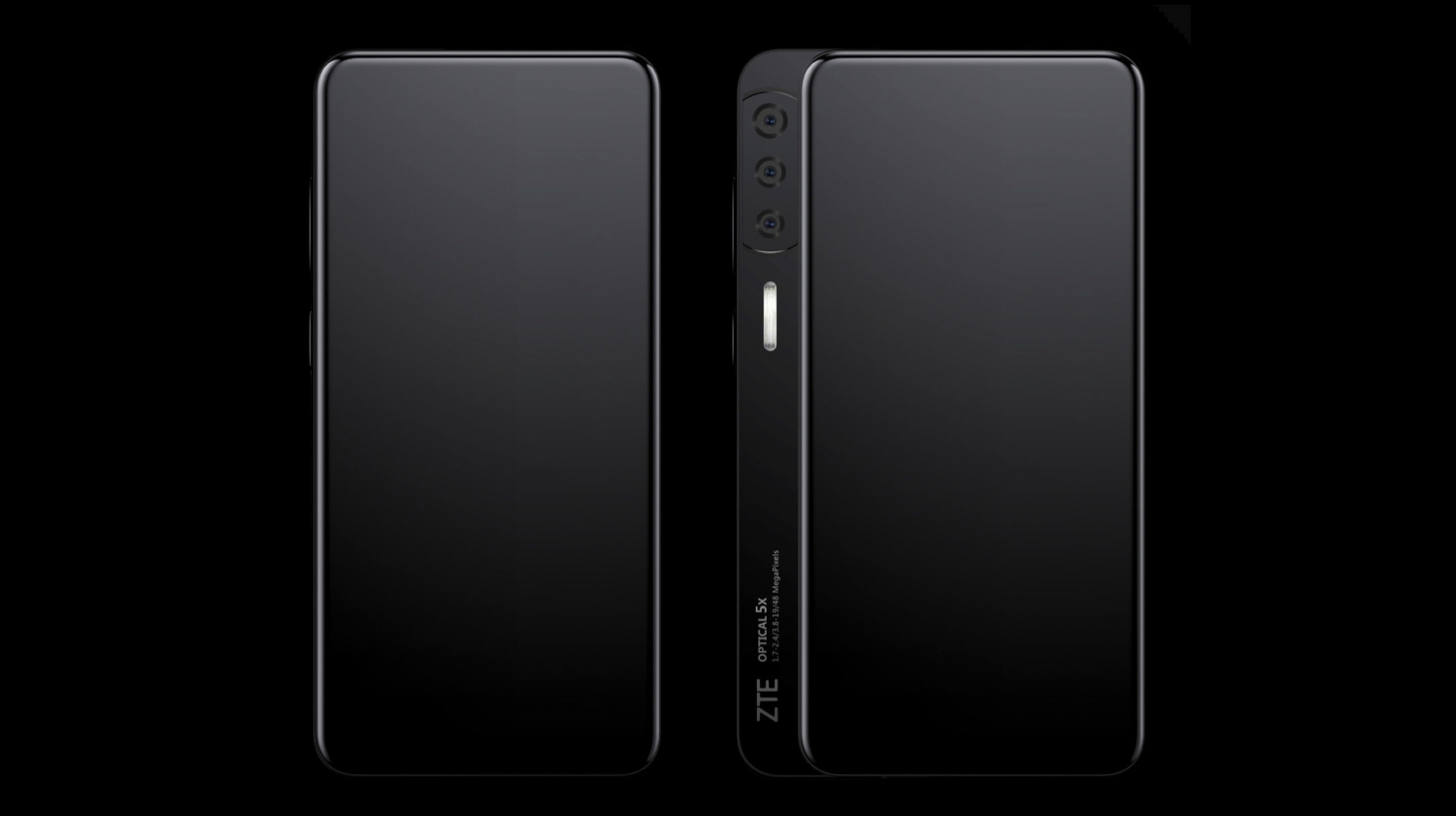 Front-facing camera that includes two sensors, hidden in the side of the traveling mechanism. The back has three major, one of which has a resolution of 48 Megapixels. Labelling indicates 5-fold optical zoom. Sensors are placed under a xenon flash and an element similar to touch pad to control the camera.
Specifications ZTE Axon's unknown. Most likely, he will get the Snapdragon chipset 855 modem Snapdragon X50, at least 6 GB of RAM, a port USB Type-C and the AMOLED display.