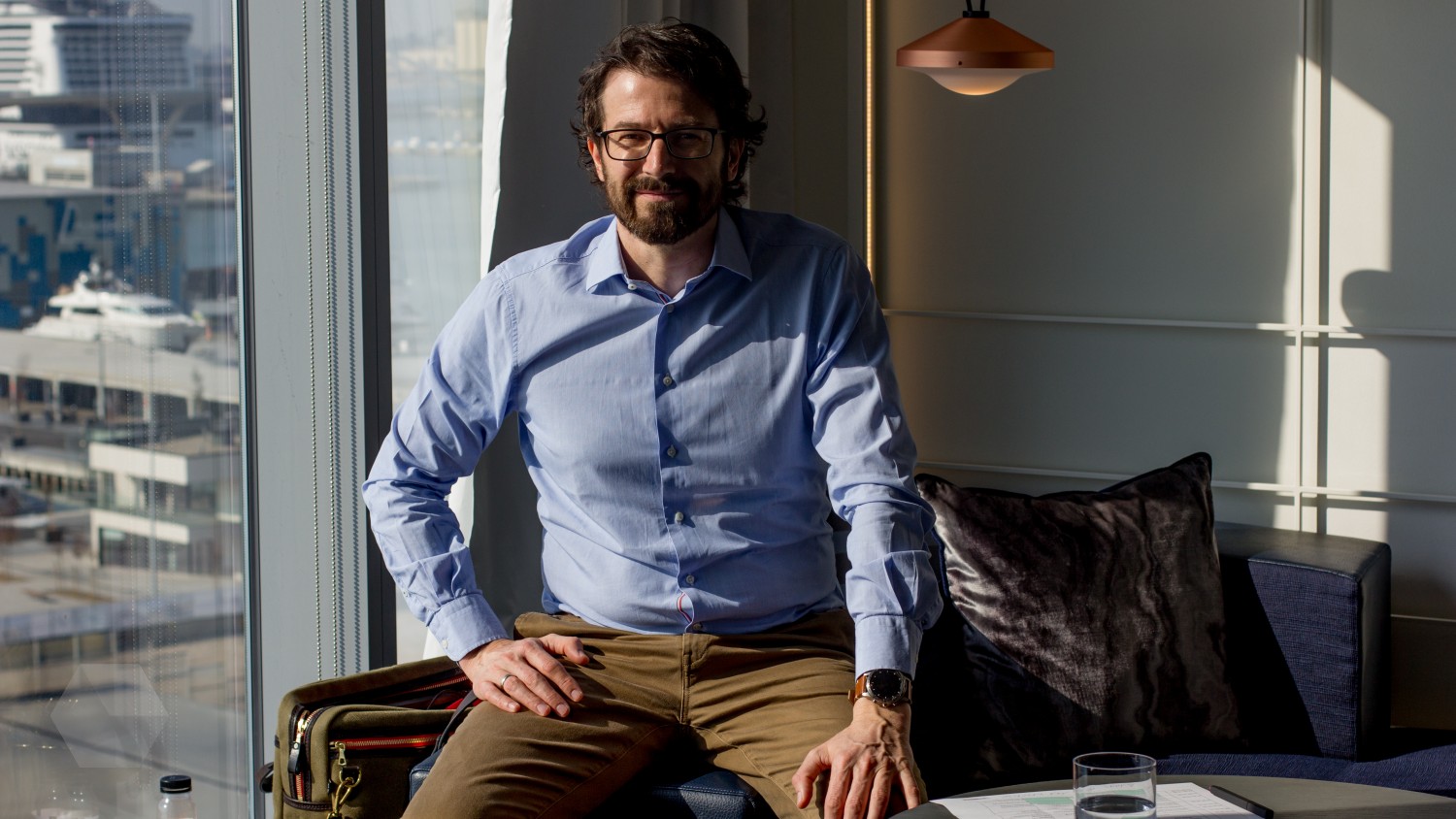 March 13, Garmin announced a new line of watches — MARQ. A few weeks before that in Barcelona we were able to meet with Sean Belcombe, managing Director of the company, and to ask questions not only about the product but also on the prospects of the Wear OS.
Hello, Shawn! My first question concerns the mass market. Does the company plan the production and increasing the production ultrabudgetary trackers and hours?
We have a budget model Vivofit. But if you compare the market trackers today and four or five years ago, you will see a drop. Then the cheap Chinese device, all changed, there was a sudden leap, the people began to use features that they previously were not needed.
And now consumers simple devices are beginning to pall, while the demand for smart watches is growing steadily gradually. Therefore, we see potential in a greater degree of smartwatches.
Why do most of your watch uses a proprietary OS instead of the version from Google? What are the benefits?
Operating system Wear OS has many requirements: it is important, what display are you using, what resolution and what kind is it, what battery, what sensors, what quality they are and so on. That is, the operating system dictates to you what technology you should use, not Vice versa.
We design watches, focusing on the consumer – pilots, travelers, riders, we identify their needs. For example, you are flying the sun is shining and on the OLED display or any other display with backlight, you will not be able to read the content.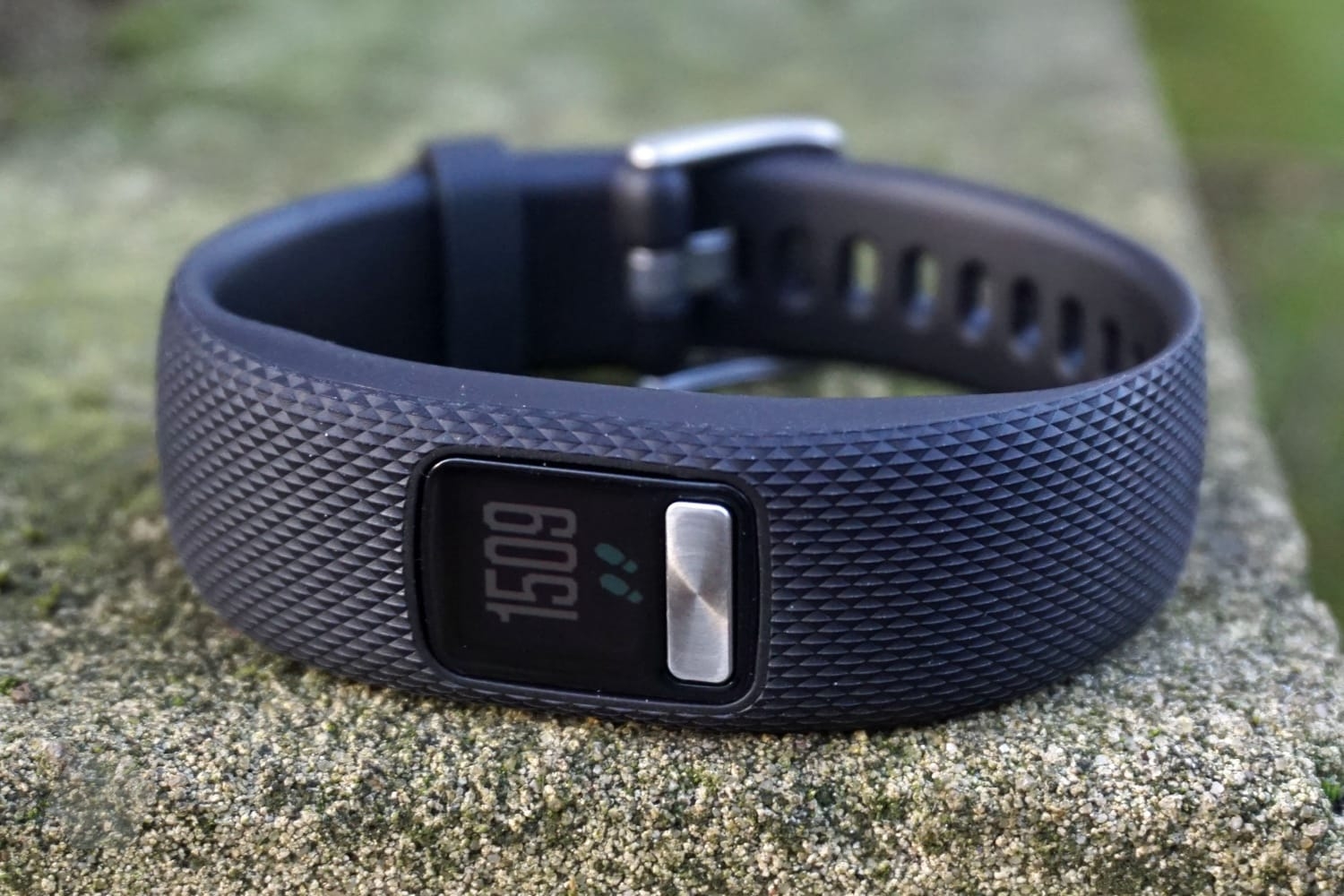 Garmin Vivofit 4
We understand that the display on the clock should always be enabled, which cannot be achieved Wear OS. Our devices work for a long time on a single charge, because travel a day's work hours is not enough.
These and other questions allow us to create our products as Wear OS does not fit into these parameters. So we made their own OS, which can change for any inquiries.
Yes, the displays of our watches do not have high resolution and you will not be able to see photos of your children or a movie, but the content of the screen visible in all conditions and hours high autonomy. This is controversial, but it's just different approaches.
In General I can say on account of the Wear OS: like or not? Does it have prospects?
Wear OS is much improved with the latest update. On the future: look at companies like Fossil, Tag Hauer, and others — they will not be able without Wear OS, because they have no resources to make their OS, they've never done this before.
To develop Wear OS to become more flexible, reduce the number of technical queries. Otherwise, all Wear smart watch OS will look the same as it is now.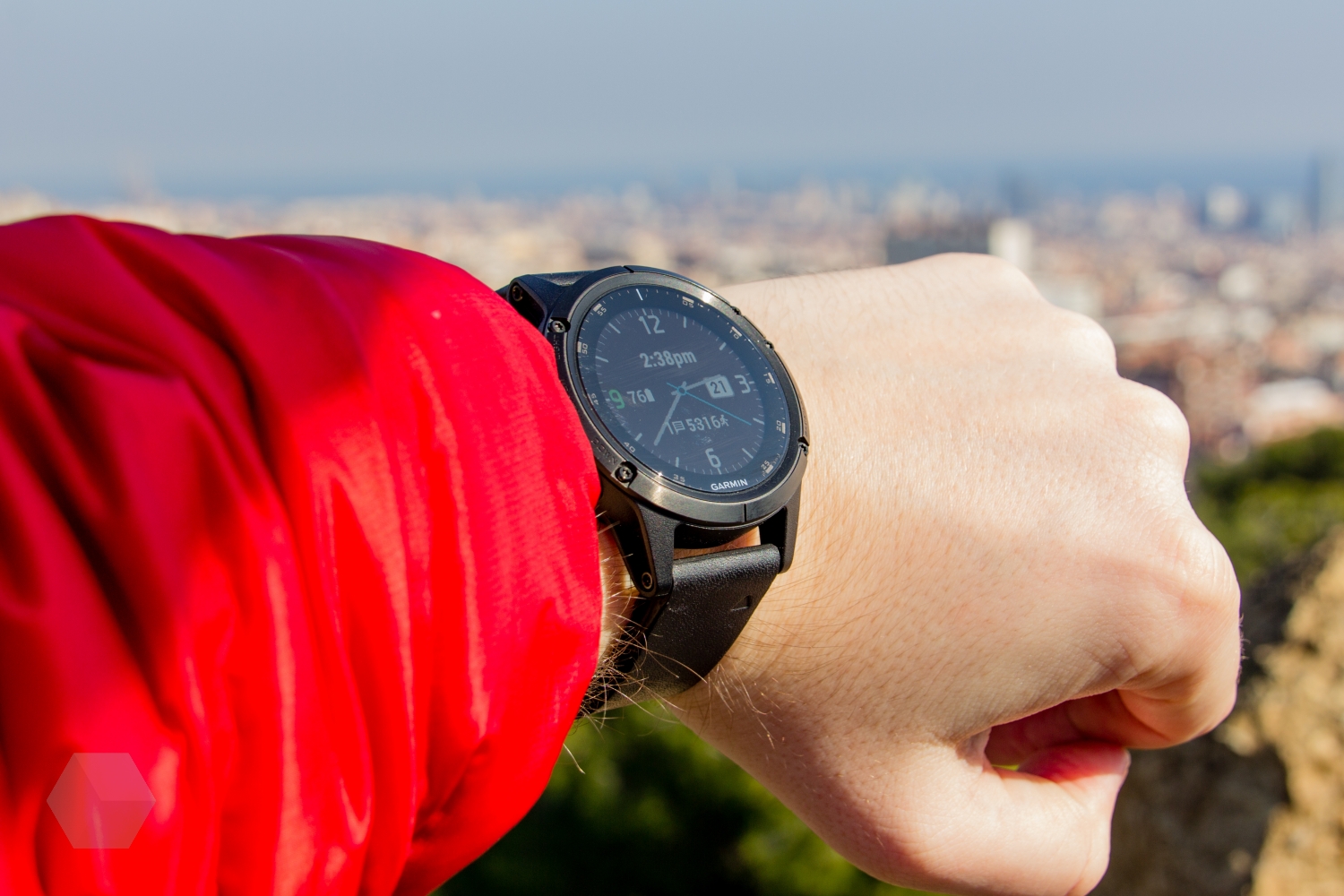 Garmin Fenix 5 Plus
Whom the company sees as the main competitor in the production of smart watches?
I would not began to speak about competition in the smartwatch market, as it pretty seriously segmented. In some products there is a minimum set of fitness functions, plus, our products are not worth comparing with the smartwatch for the mass market. We try to satisfy the deepest needs of even the most basic devices. For example, any person will approach the line Vivoactive. Other products are more advanced.
Question about the latest Apple Watch. Do you think that the function of ECG is useful and necessary in all smart watches?
Let's be honest, this feature is as not good and not available. If you look at the data on certification of this technology, it will be clear that while it is far from the level of professional equipment.
But speaking of wearable electronics for a healthy lifestyle is a huge market, in comparison with which the smartwatch market is negligible.
Range of Garmin is very large. Do you have any plans to move into new areas? For example, smartphones, or smart clothes?
We did several smartphones in a very long time, even before the release of the iPhone, but has postponed the launch. If we launched the product at that moment, he could be a huge success. Why? Explain.
Remember the first iPhone: it was not multi-tasking. You could either use GPS, or make phone calls. Our Nuvifone did not restrict the user in his actions. But we have so many time took the startup process that we have missed the right time, the iPhone has improved and he was able to perform several functions simultaneously.
Now we do not see prospects in the smartphone market. Look at Apple: they fall. It is very difficult to come up with new functions and features of the smartphone. Therefore, it is not the market where we wanted to go.
Speaking about the development, we are always looking for something new. Recently, for example, introduced a watch designed specifically for divers. We are constantly developing new functions and devices for fitness.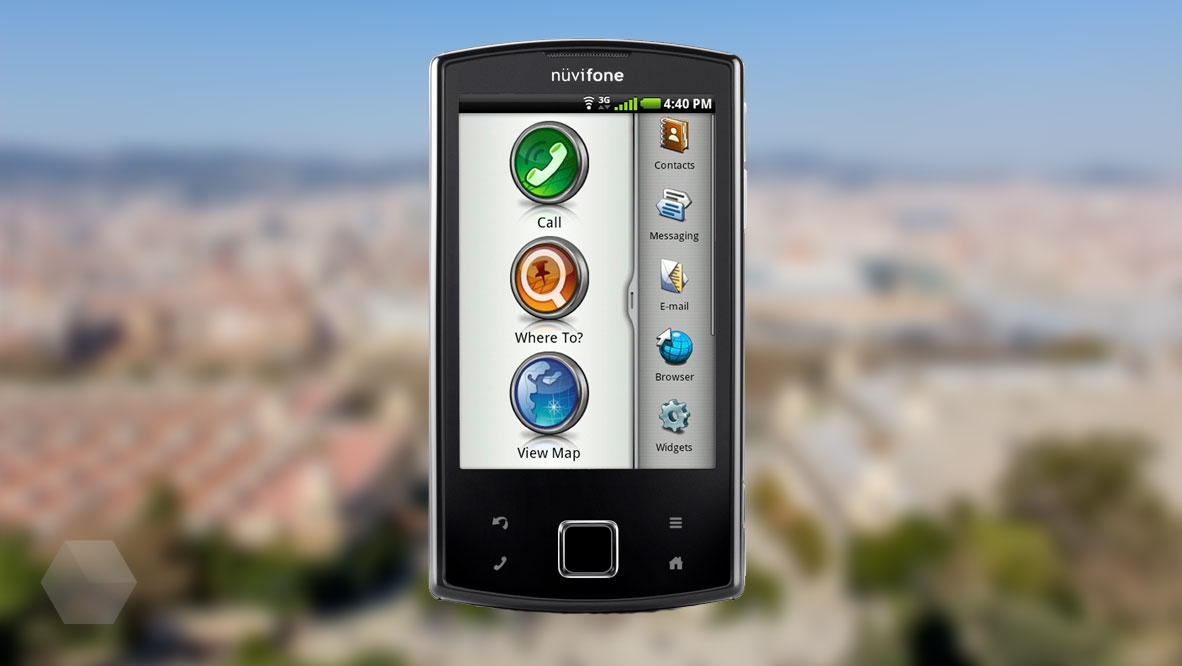 Garmin-Asus Nuvifone A50
How do you assess the Russian market? Does he have prospects?
I hope. Much depends on the political situation and investment. Looking back at a few years ago, the situation was much better, was more active growth.
I think that Russian consumers are careful in their choice, it is important for the quality of the product, so our devices fit perfectly in these queries.
Garmin this year turned 30. In connection with this question — what's the purpose of the company for the next five years? What's important to you?
I think there's potential in aviation, seafaring, navigation, fitness market. We grow in these areas and we still have to develop, we have new ideas. We are implementing our technology in various areas that help us grow and offer relevant products.
Your personal opinion: which Garmin watch do you like the most?
This is a complex issue, comparable with children — you can't choose a favorite child!? And so with hours Garmin for me, like everybody.
OK, but what watch are you using now?
I always test new technologies that we are developing, so wearing a watch which is not yet in production. Long the same do not use.
For example, my wife does not like sports watches, prefer the more classical because of the appearance. I love technology, testing new functions. I have watched the growth of the Fenix range from the first to the fifth is a significant leap in development. Watching it is a real joy.
Of the five novelties of the line MARQ I like Expedition. This is a great indicator of how far stepped technology, allowing you with a watch with GPS to create routes. Don't need to use cards or signs, just pressed the button, and you know where you are right now.

The range of hours MARQ
The last question is just on the line MARQ. They are sold in five variations. Will there be any special version or limited edition collaborations with other brands and athletes?
I believe that to launch a new range of devices in a limited edition is to tease the market, that's not cool. Want to build a limited run — will offer something unusual.
We work with a variety of interesting personalities, for example, with the well-known climber and alpinist Simone Moro, they help us and we them.
With regard to sales of the line MARQ. When to expect in Russia?
Usually after the presentation of the new models be on sale throughout the year. We don't do that. MARQ should appear in Russia in April. I think it's fast enough.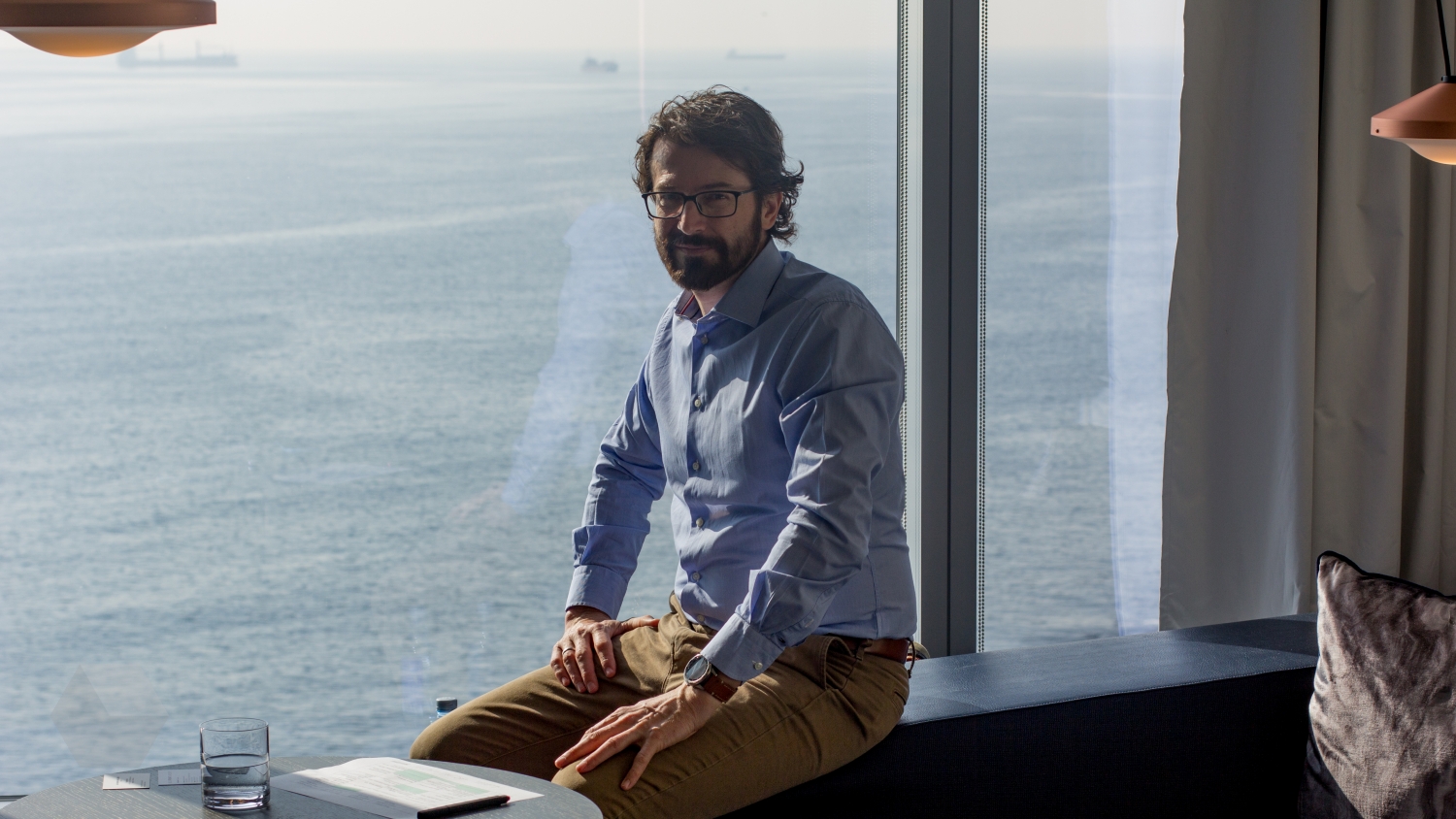 Sean Balcomb
In 2019, the Garmin was 30 years old. To read about the history of the brand in our new category.
March 13, Garmin announced a new line of watches MARQ. It includes five models:
Driver — for drivers and riders.
Expedition is for travelers and explorers of the peaks.
Aviator — for professional pilots and enthusiasts.
Captain — for explorers of the seas and oceans.
Athlete — for athletes.
The watch can withstand pressure up to 10 ATM and made from premium materials: titanium, leather, nylon, ceramics. Protective sapphire crystal. On a single charge can work up to 48 hours active use, GPS-enabled up to 28 hours.
Learn more about the difference of hours you can read our comparison article.

MARQ Driver


MARQ Expedition


MARQ Aviator


MARQ Captain


MARQ Athlete
A new watch will go on sale in Russia in late April. The cost will be announced closer to the exit.