Sony has announced the launch of update TVs up to Android 8.0 Oreo. The newsletter will be phased in from January 30.
In the new version changed the design of the main screen and keyboard, added tutorial Google Tours and expanded the set of supported formats .arw (photo).ogg and .aac (music).mkv and .webm (video) and subtitles .sami and .txt.
Android Oreo available for the following model Sony TVs: WF8, XD70, XD75, XD80, SD80, XD83, ZD9, XE80, XE83, XE85, XE90, XE93, XE94, A1, XF75, XF80, XF83, XF85, XF87, XF90 and AF8. Need to wait for the notification or check for updates manually under help.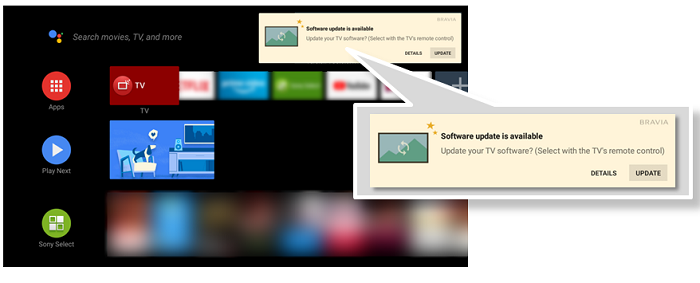 Previously, the company announced the addition of AirPlay support 2 TVs 2019 release. But in this update about this feature said.
Source:
Sony Services

Source