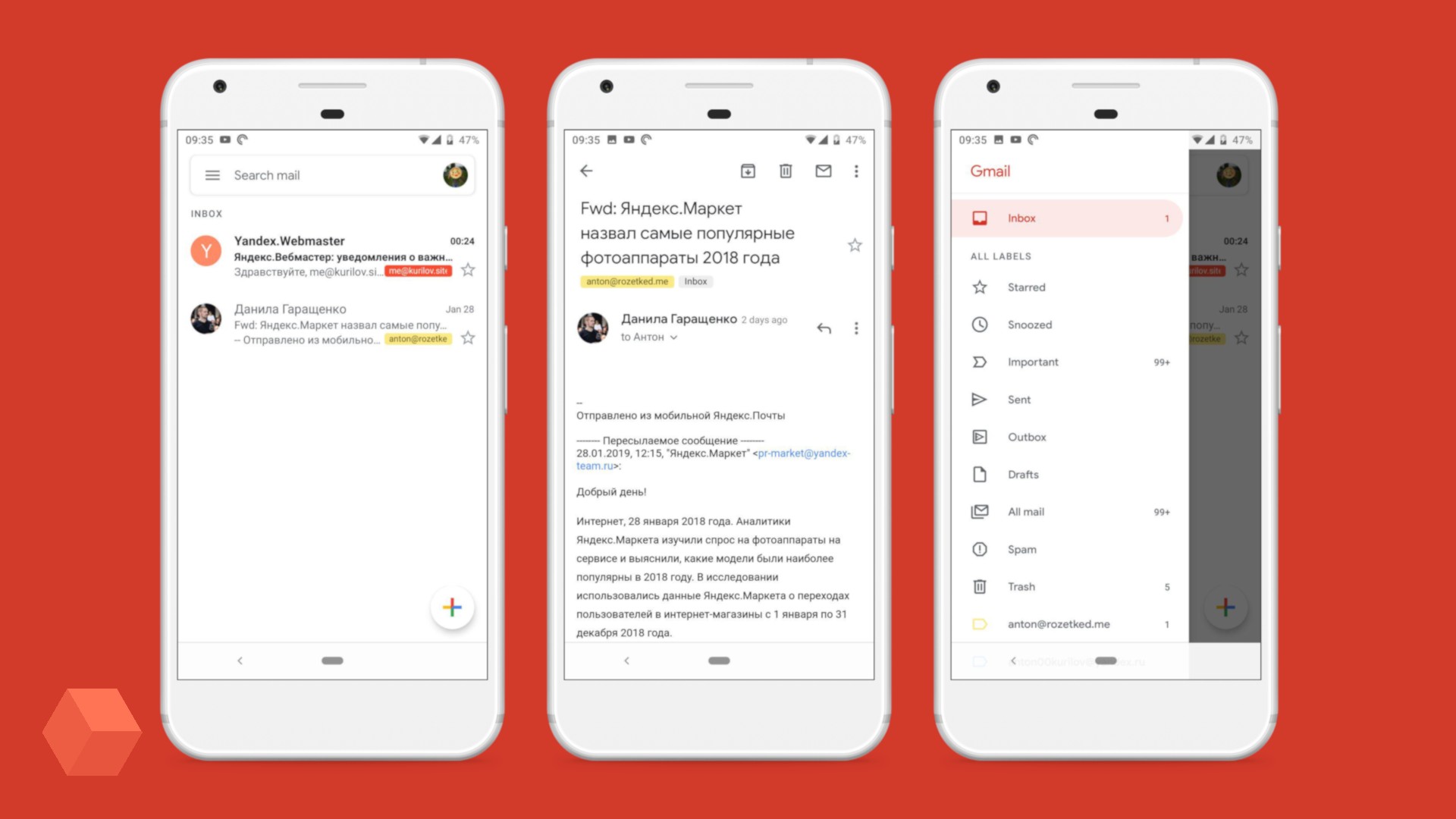 After 9 months of updates to the web version of Gmail, Google has released a new design in style Material Theme for Android application.
The most noticeable change is the red «cap» replaces the search string on the entire width of the screen. The bottom gave way to button design create the message, and the choice of the account moved from the sidebar into the search bar.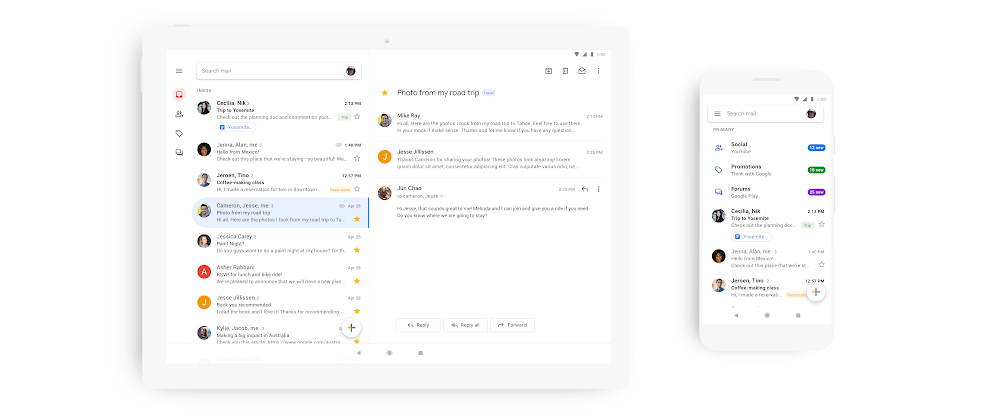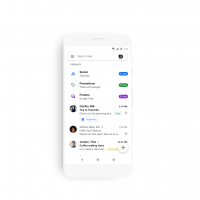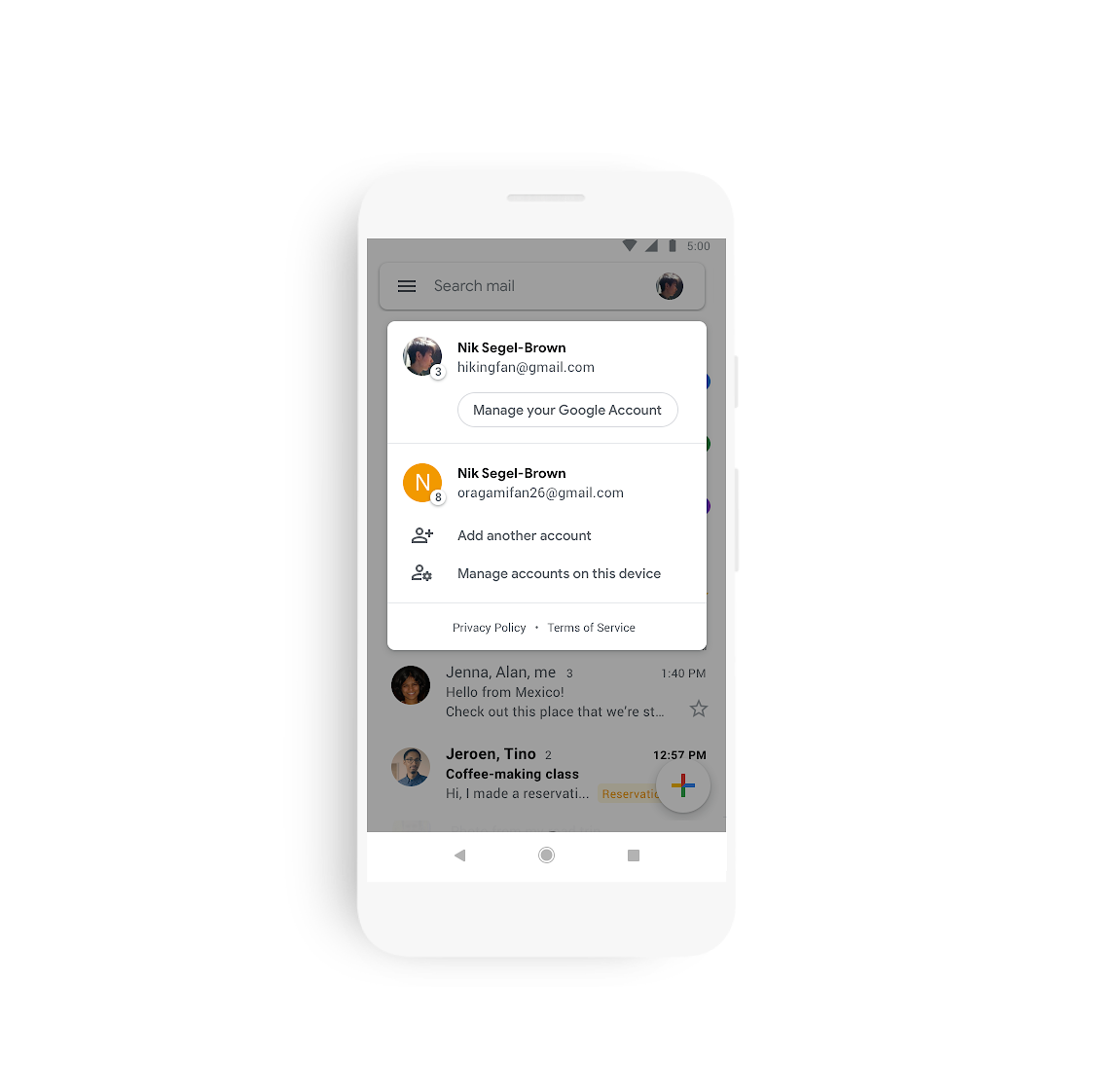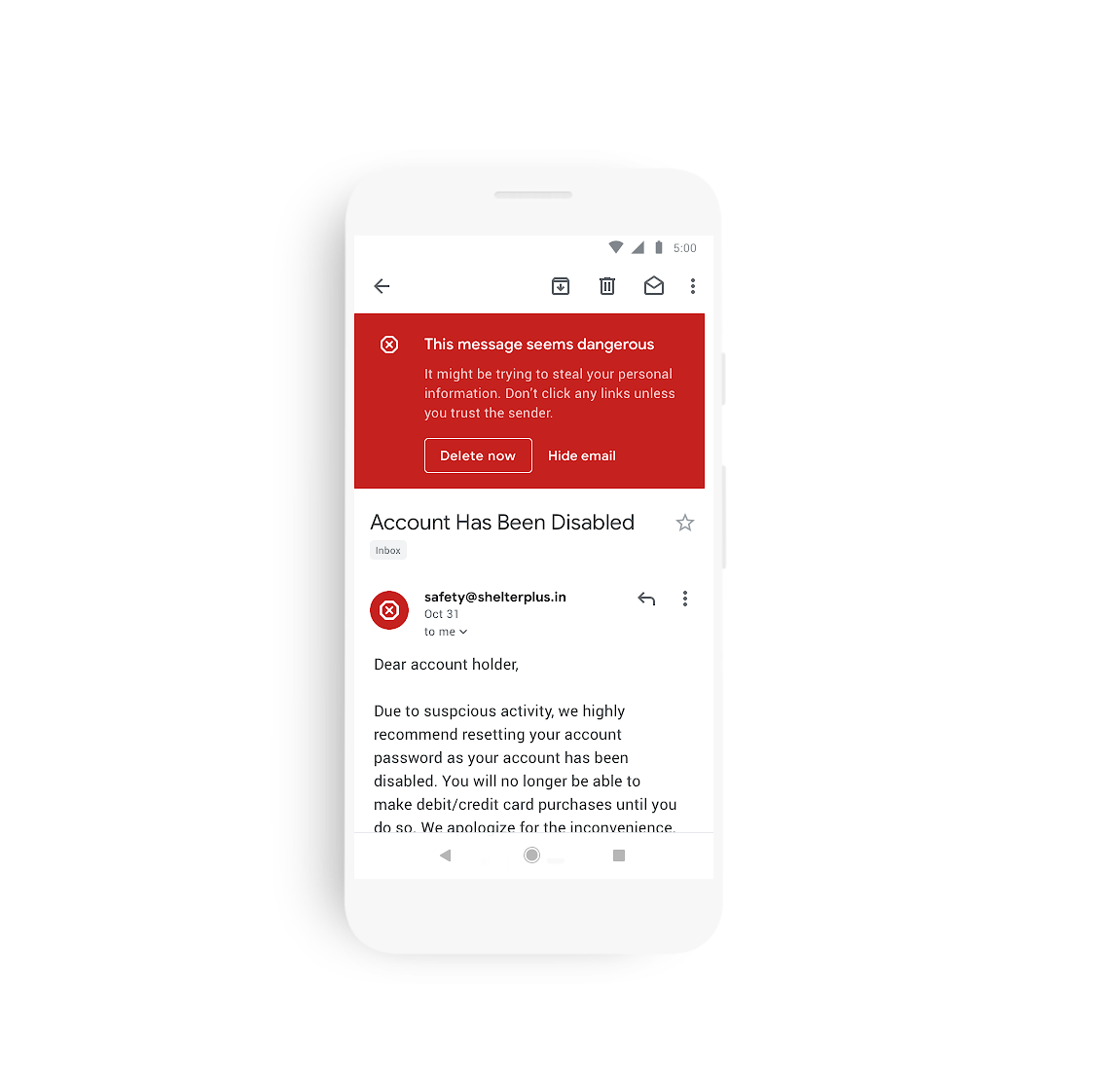 The application now has three modes to display e-mails. «Standard» displays under the messages button for attachments «Comfortable» similar to what looked like letters in the previous version, and the «Compact» removes the extra padding hides the avatar of the interlocutor.
The design is completely made in bright colors, including the navigation bar and notification and uses the Google font Sans. Icons replaced counterparts in outline-style.
Version Gmail 9.1.13.231319729.release can be downloaded directly from APKMirror.