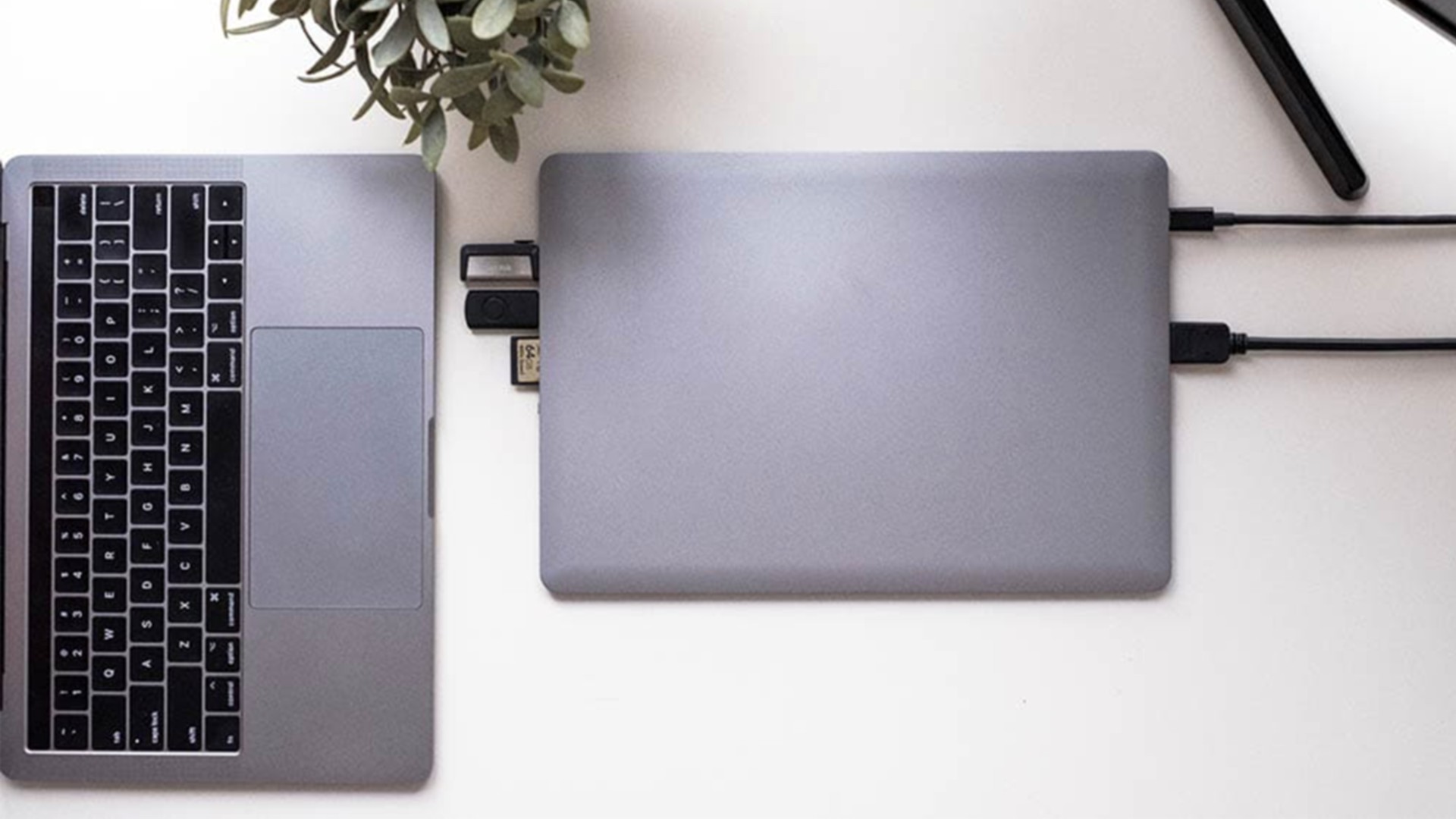 The company Linedock introduced at CES 2019 eponymous device 3-in-1, which is a docking station, a portable charger and external hard drive for MacBook Pro 13-inch and MacBook Air.
Linedock works like battery for MacBook and adds another 9 inputs: HDMI, three USB, a-C, three USB 3.0, DisplayPort and card reader SD. Thanks to the battery 20,000 mAh accessory can charge the whole battery MacBook about two and a half hours, and increase the amount of memory laptop with 256 GB to 1 TB, working as an external SSD.
The device has the same dimensions as the 13-inch MacBook Pro and Air, and weighs just 900 grams. Charge the accessory using a USB C cable.

Linedock the basic version costs $ 299 (~20 000). Model with the option to increase SSD on 256 GB is $ 399 (~26 690 rubles), and 1 TB — $ 749 (~50 to 100 rubles).
In addition, over the next months the manufacturer will release a new device, compatible with 15 inch MacBook Pro.