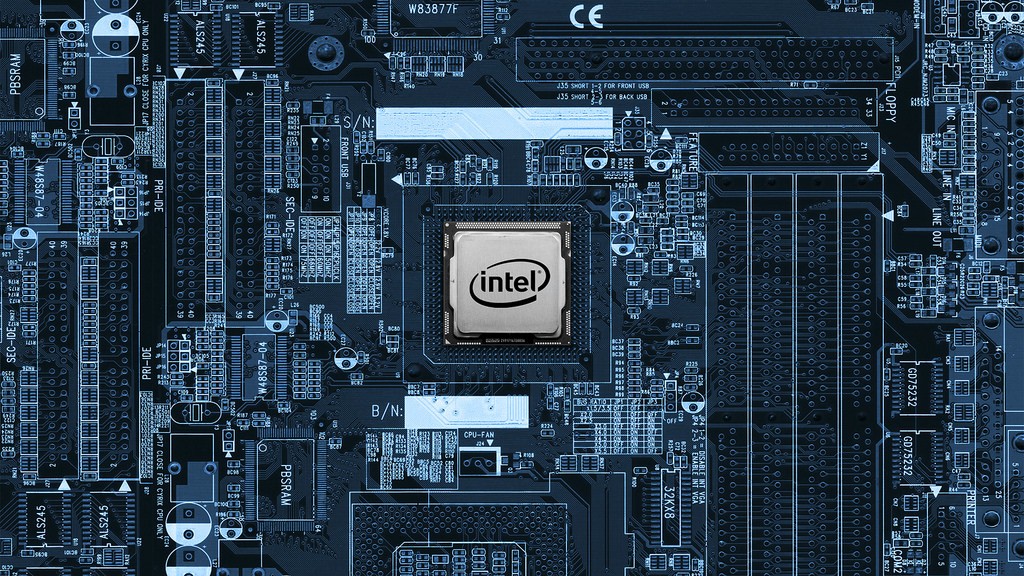 Intel launched its processors Core of the 8th generation AMD graphics RX Vega M and a buffer of 4 GB HMB2. While the company does not disclose processor architectures.
The new chips include:
The flagship Core i7-8809G and i7-8709G:
Unlocked multiplier
Graphics Radeon RX Vega M GH
Heat Dissipation 100 Watts
i7-8706G, i7-8705G and i5-8305G:
Graphics Radeon RX Vega M G
The Dissipation 65 W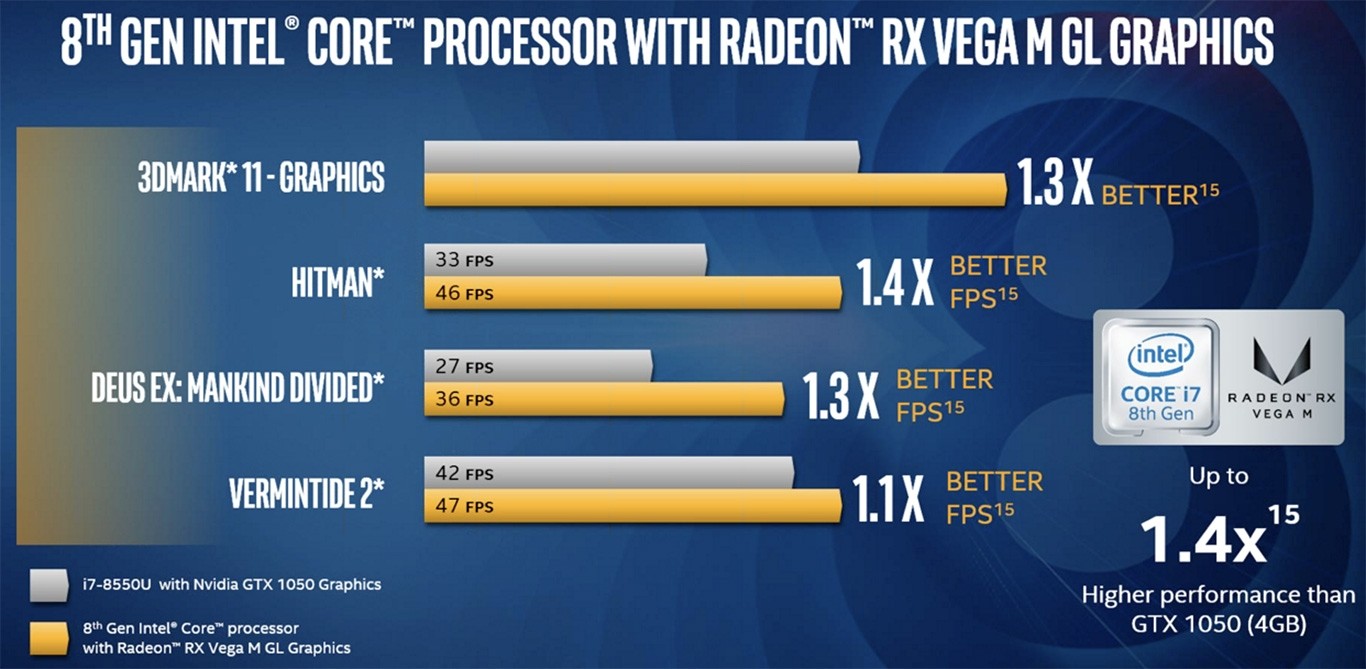 Presents processors designed for mini-PCs and notebooks. The last promise to be a thickness of 17 mm and weighing 2.1 kg. According to statements by Intel, the top-end i7-8809G outperforms a bunch of Core i7-7700HQ and GeForce GTX 1060 Max-Q and i7-8705G will be more productive Core i7-8550U and GeForce GTX 1050. It is expected that this spring device on the base of new processors will be available in stores.
Combine the Intel processors with AMD graphics enabled technology of production of the EMIB. With its help, several chips with different processes come together.
Source:
The Verge

Source