The Danish company Bang & Olufsen at CES 2018 has announced a new color for wireless ear E8 and presented the updated model of wireless headphones H9 and H8, which have received the suffix i.
Changes in and H8i H9i:
The enhanced sound quality.
Improved noise reduction technology in the human voice range of 300-800 Hz.
Added «transparent» mode when you turn off noise reduction and stops music playback, so the user can hear surrounding sounds
Headphones have learned to stop playing music when they are removed from the head.
Now to charge the headset uses port of Type-C.

Bang & Olufsen H9i
In addition, improvements were made to the runtime:
Removable battery H9i on 770 mAh enough for 18 hours of continuous playback.
Removable battery H8i 1100 mAh battery provides 30 hours of music listening.

Bang & Olufsen H8i
In addition to the batteries, and H8i H9i distinguish size and form factor: the ninth model and its full size ear pads cover the ears of the user, while a little more than the eighth model is representative of a surface-mounted type.
On sale H8i H9i and will arrive on 25 January at a price of $ 500 (~28 500 rubles) for the senior model and $ 400 (~22 800 rubles) for younger.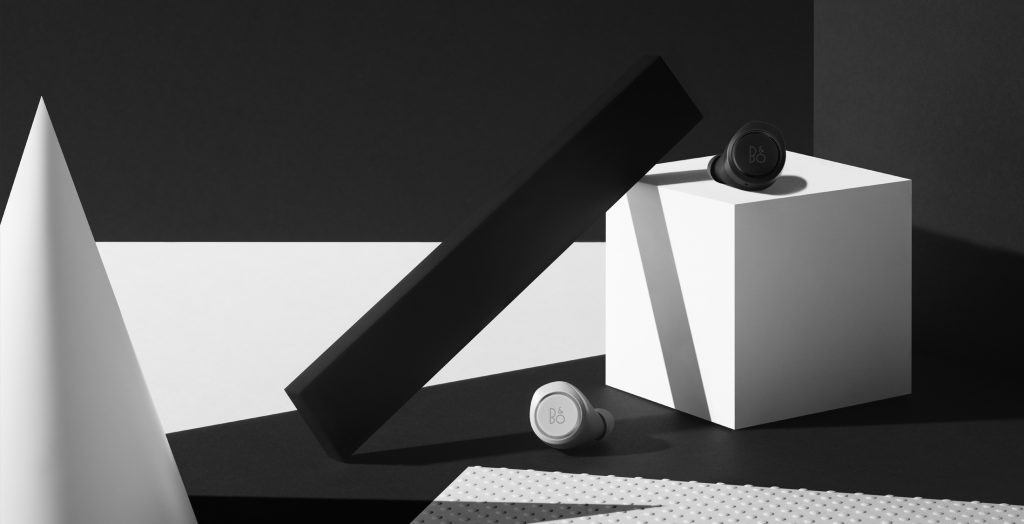 Bang & Olufsen E8
The company also announced new colors for a completely wireless in-ear headphones E8. In February of this year the sale will be a limited version headphone fully black or fully white. They will be worth the same $ 300 (~17 100) as the normal version.