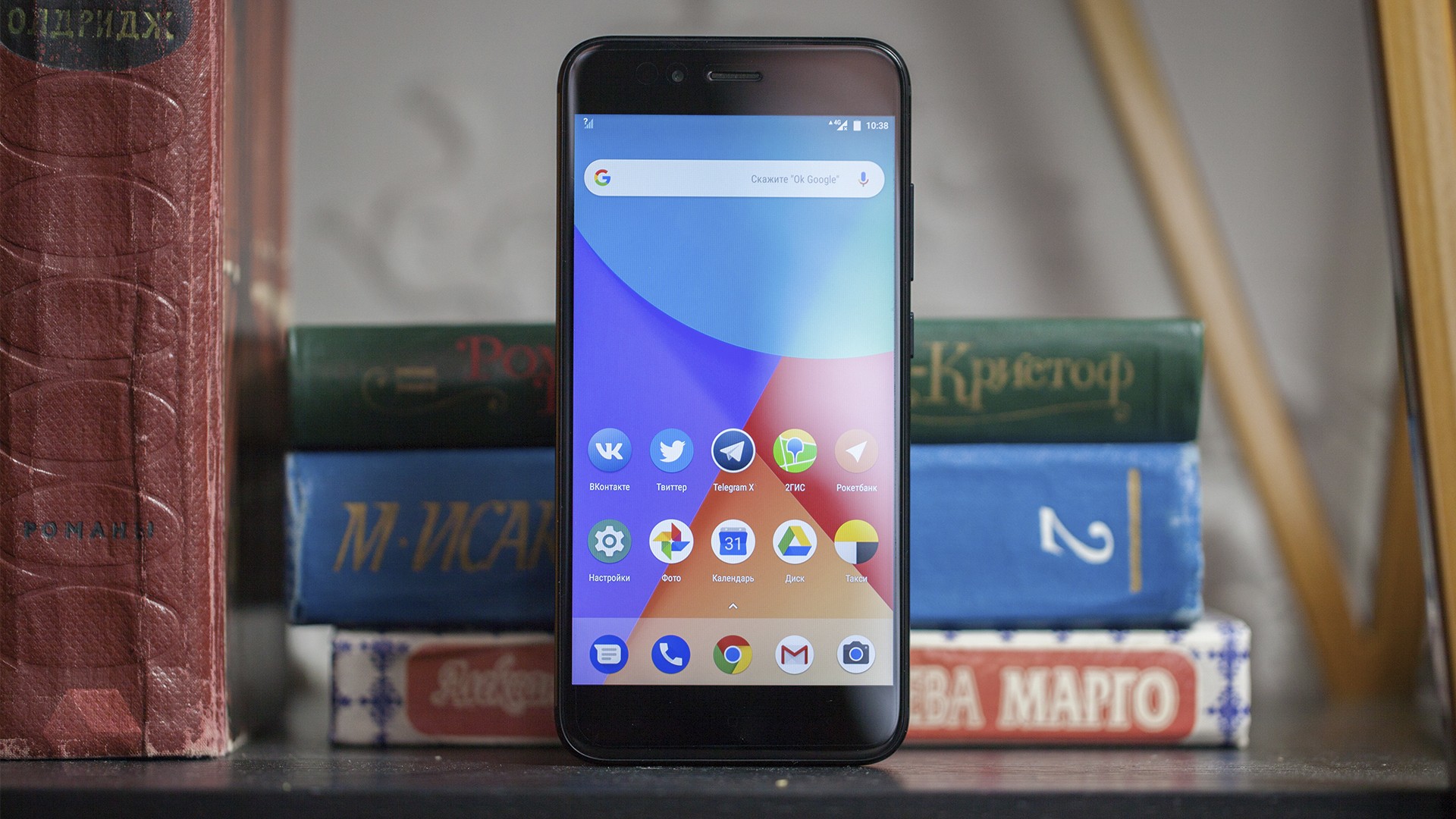 Mi A1 came into my hands in December, but hurry up with writing the review I did not for two reasons — the manufacturer has promised an Android Oreo until the end of December and wanted to test the smartphone for longer.
The main advantage of A1 is the cost. On GearBest red version with 64 GB is sold at a price of 13 000 rubles. For this money you get not regular state employees.
Specifications:
Dimensions: 75.8×155.4×7.3 mm, 165 g
Display: 5.5″, 1920×1080, (~401 ppi), IPS, 2.5 D
CPU: 8-core Qualcomm Snapdragon 625, 2 GHz, Adreno 506
Camera: 12+12 MP, aperture f/2.2 (main double), 5 MP (front)
Memory: 4 GB RAM, 64 GB ROM, microSD slot
Battery: 3080 mAh
OS: Android 8.0 Oreo
Communication: Wi-Fi 802.11 ac, Wi-Fi Direct, Bluetooth 4.2, USB-C, 4G LTE (bands 1, 1800, 2100, 2600, 3, 7), VoLTE
The smartphone was introduced in September 2017. But the urgency of his lost and early 2018.
Like everyone else
If the A1 to put the OnePlus 5T and remove the logos, to distinguish from a distance will be difficult, if you have not used neither the one nor the other smartphone. Yes, the design did not bother and took as the basis of Mi 5X, which has no screen, 18:9, but is made of metal with the antennas in the upper and lower parts.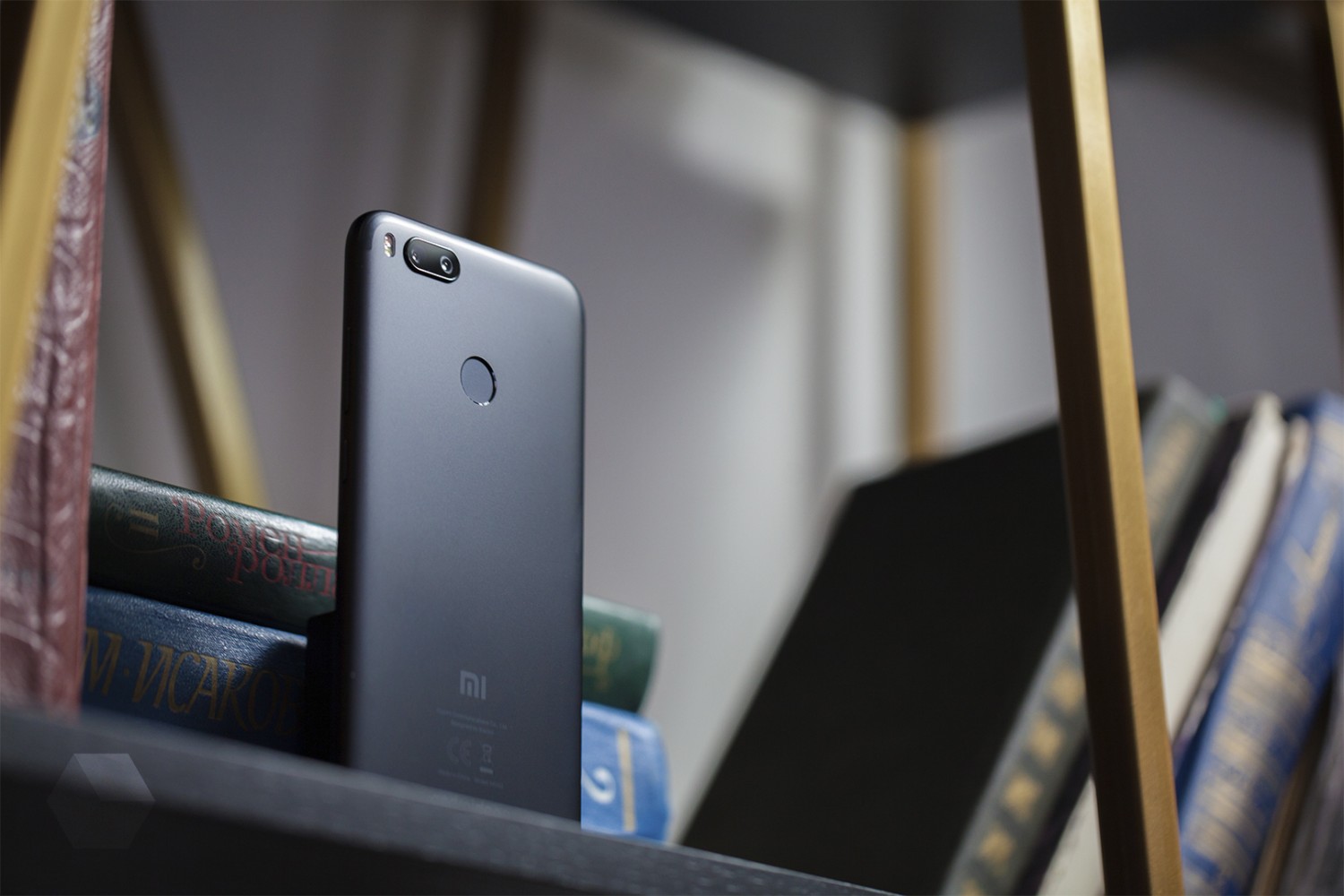 The build is good, the black case is matte, glossy and susceptible to any damage, whether sand or some other small detail — the mark or imprint on the body will remain at once.
Front under the screen is the standard touch of a button Xiaomi — the challenge of multi-tasking, home and back. The top is a microphone and infrared transmitter to control appliances, to the right the volume rocker and power button on the left slot of the two nano-simcard, rear double camera, flash and fingerprint scanner. The bottom connector mini-jack, microphone, speaker, and is USB-C! Meizu clearly have much to learn.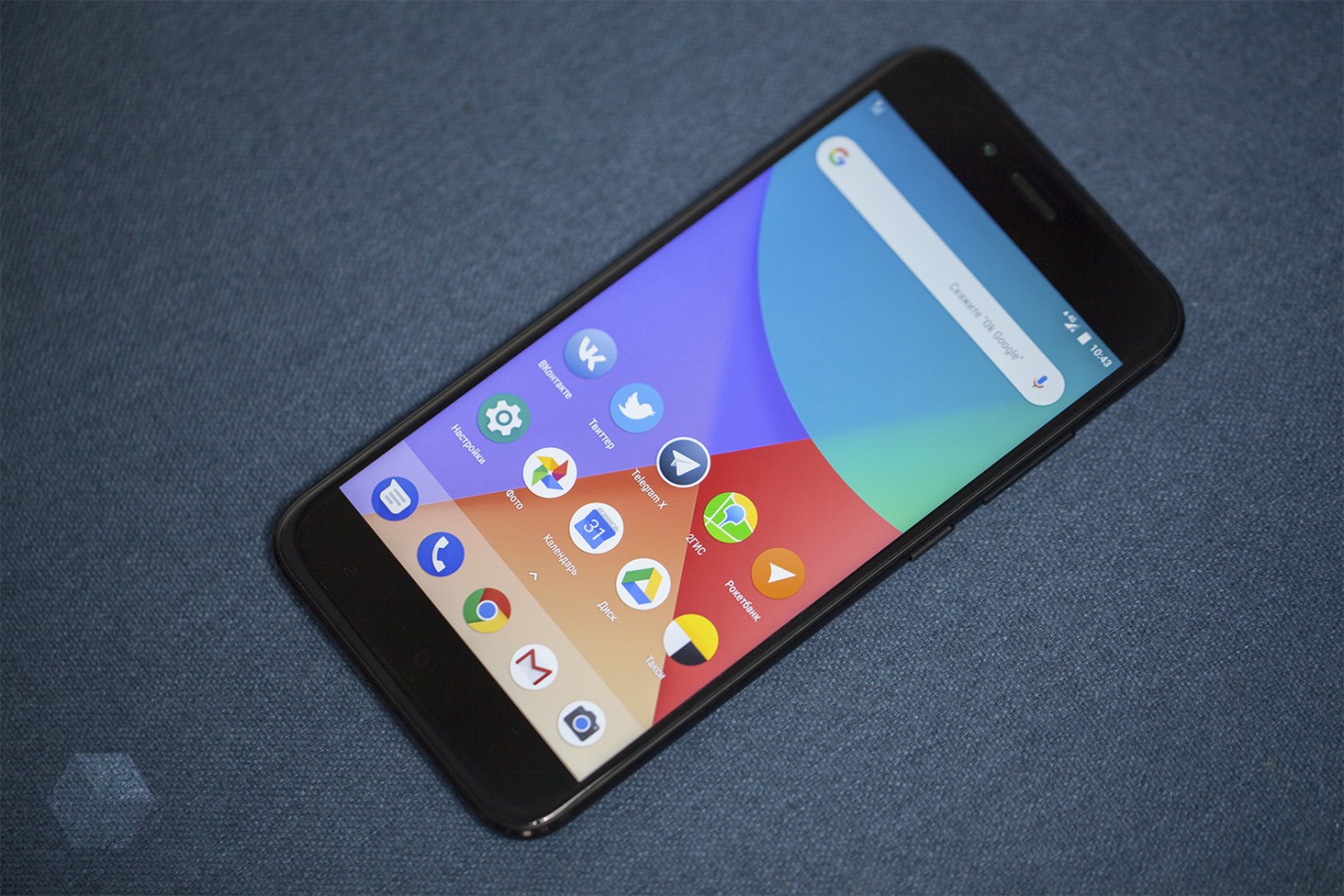 In his hand is confident, but using one will not work. Body colors — black, gold, rose gold and limited red version.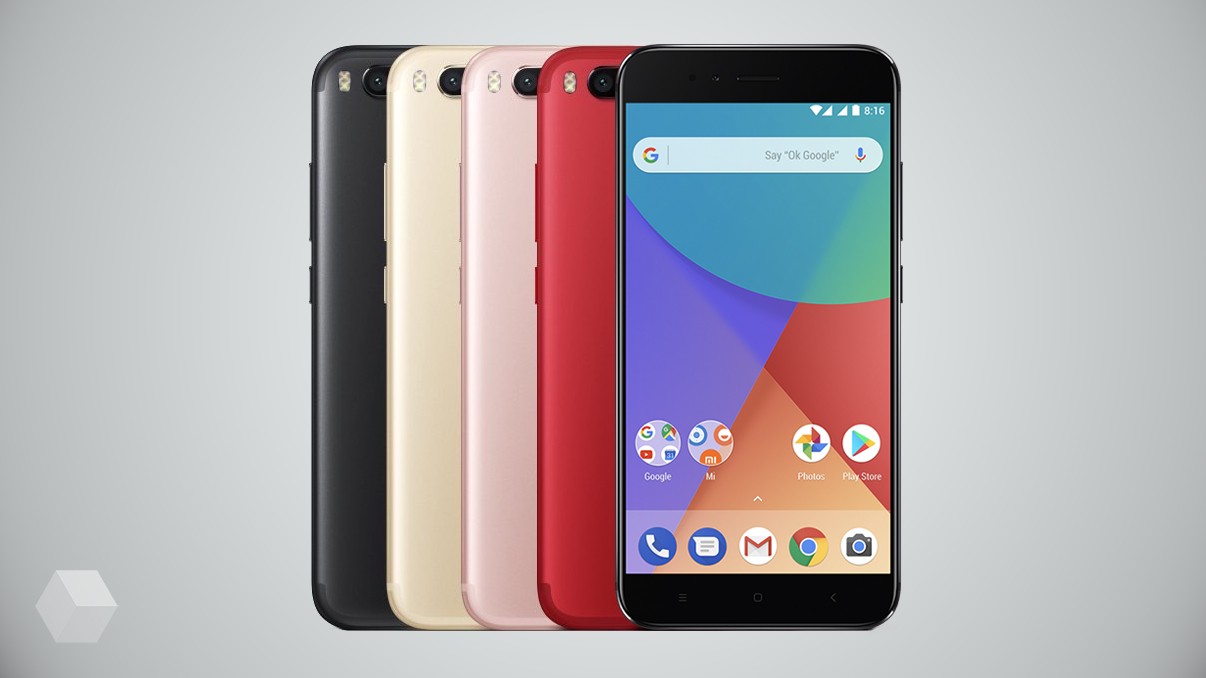 It looks like a typical smartphone of 2017, unremarkable. But the idea here is different.
Google's help
We hear a lot about Android from Google Oreo, but each of us can try? First the latest updates as we get smartphones Pixel and Pixel 2, which is still officially not sold in Russia and in the United States are as good as new iPhone.
This is the question asked when Sundar Pichai, head of Google, which is specially for India market (where he was born), has developed the Android One program, which helps manufacturers to install the latest Android budget smartphone.
Still smartphones for such a program was released a little-known company. Mi A1 was the first global Android One device and the first device on the company Xiaomi shell MIUI, but on stock from Google.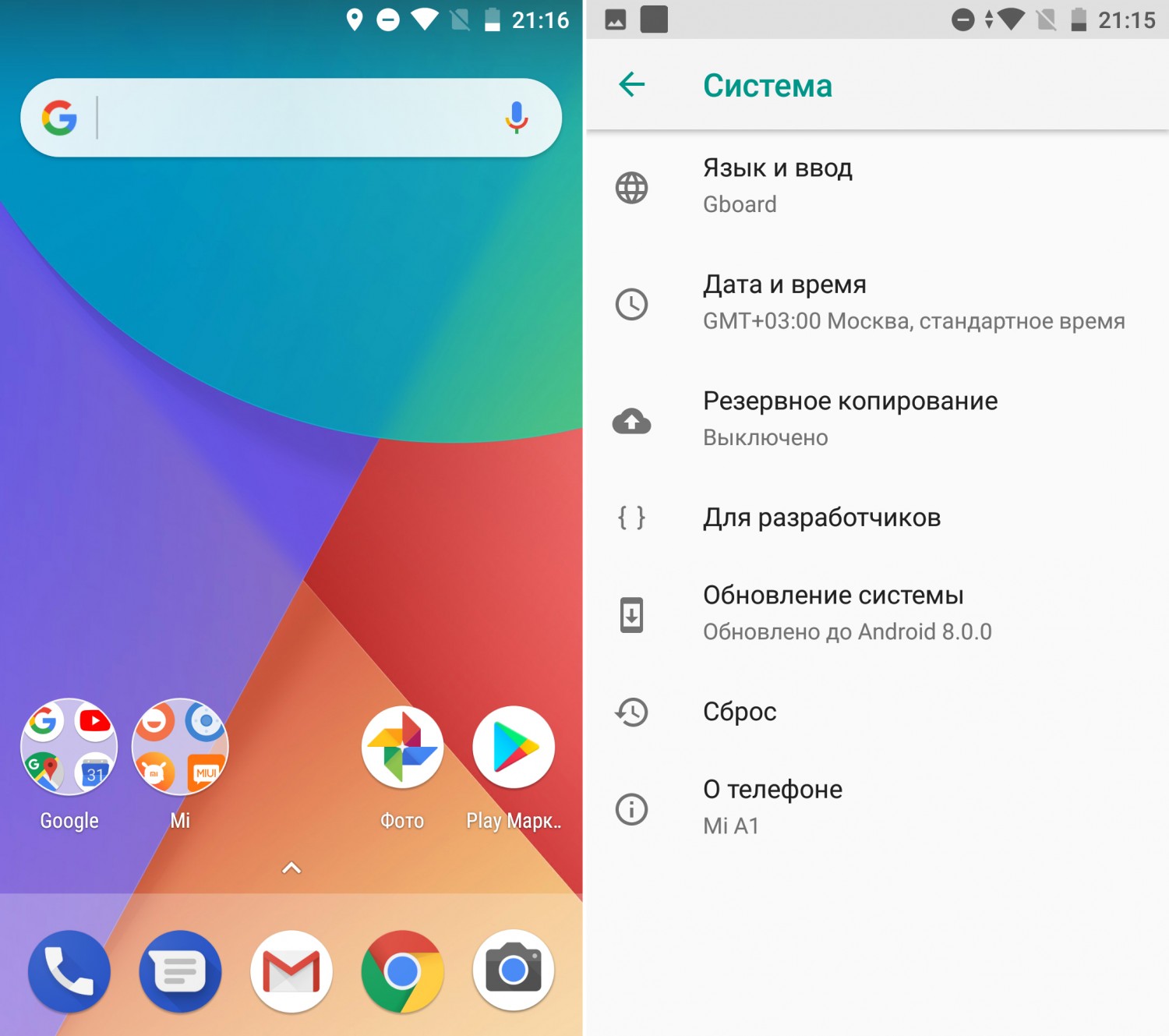 Out of the box, the novelty runs on Android 7.1.2, and in late December released a global update to Android 8.0. Updated have time not many, because began to appear a lot of bugs and was discontinued, but I managed.
For half a month of testing no significant issues were not identified. The smartphone runs quickly and smoothly. No freezes and application crashes.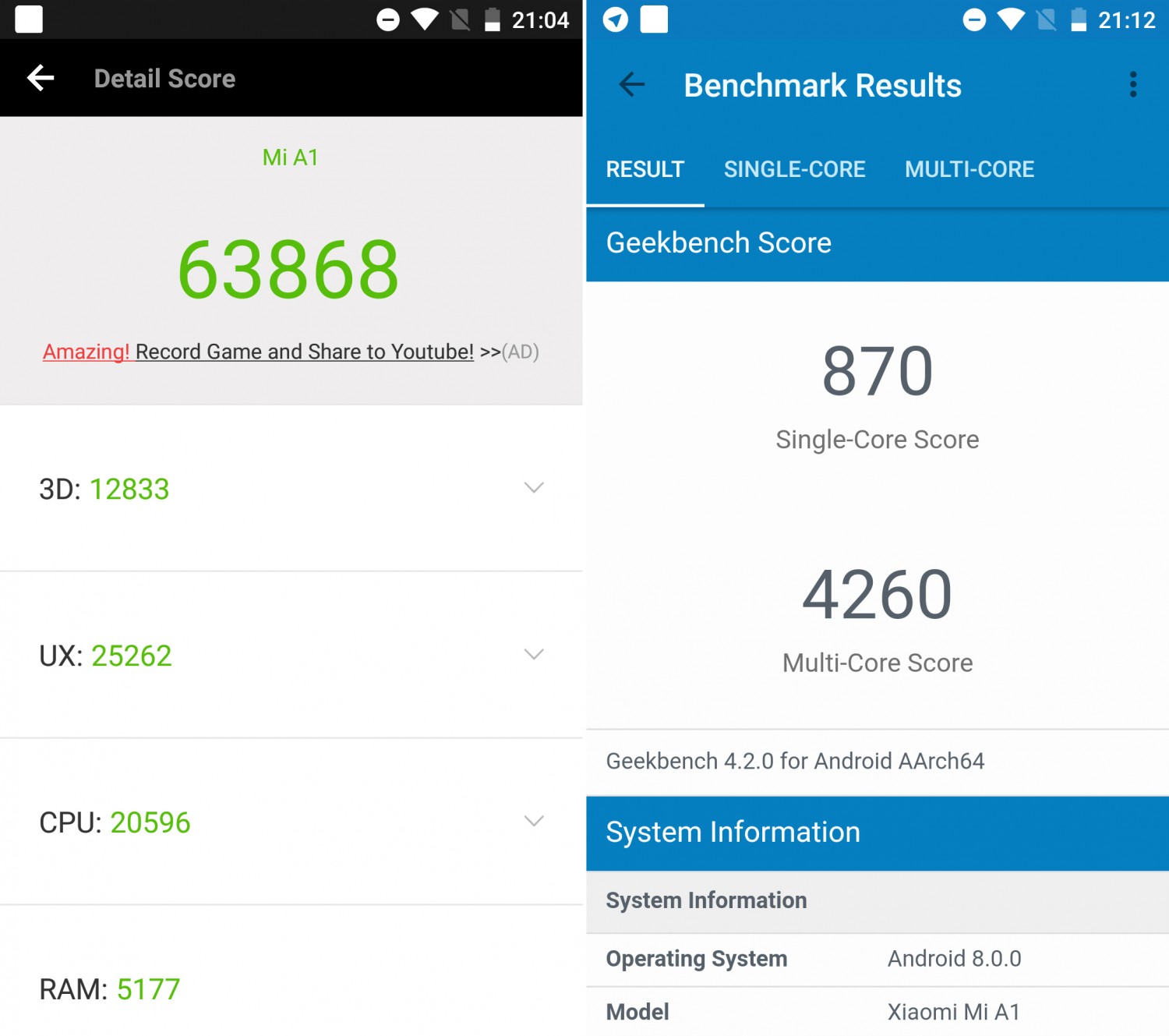 In synthetic benchmarks indicators averages — 63 in AnTuTu 868, 870 Single-Core and 4260 Muli-Core in Geekbench.
Almost like a large iPhone
The second feature smartphone basic dual camera. Both eyes on 12 MP sensors OmniVision OV12A10, single conventional lens, a second body. A similar system installed in the iPhone 8 Plus, but here, of course, the sensors worse, and aperture number of f/2,2. Even with the camera app issue — original Xiaomi will be worse than the standard Google.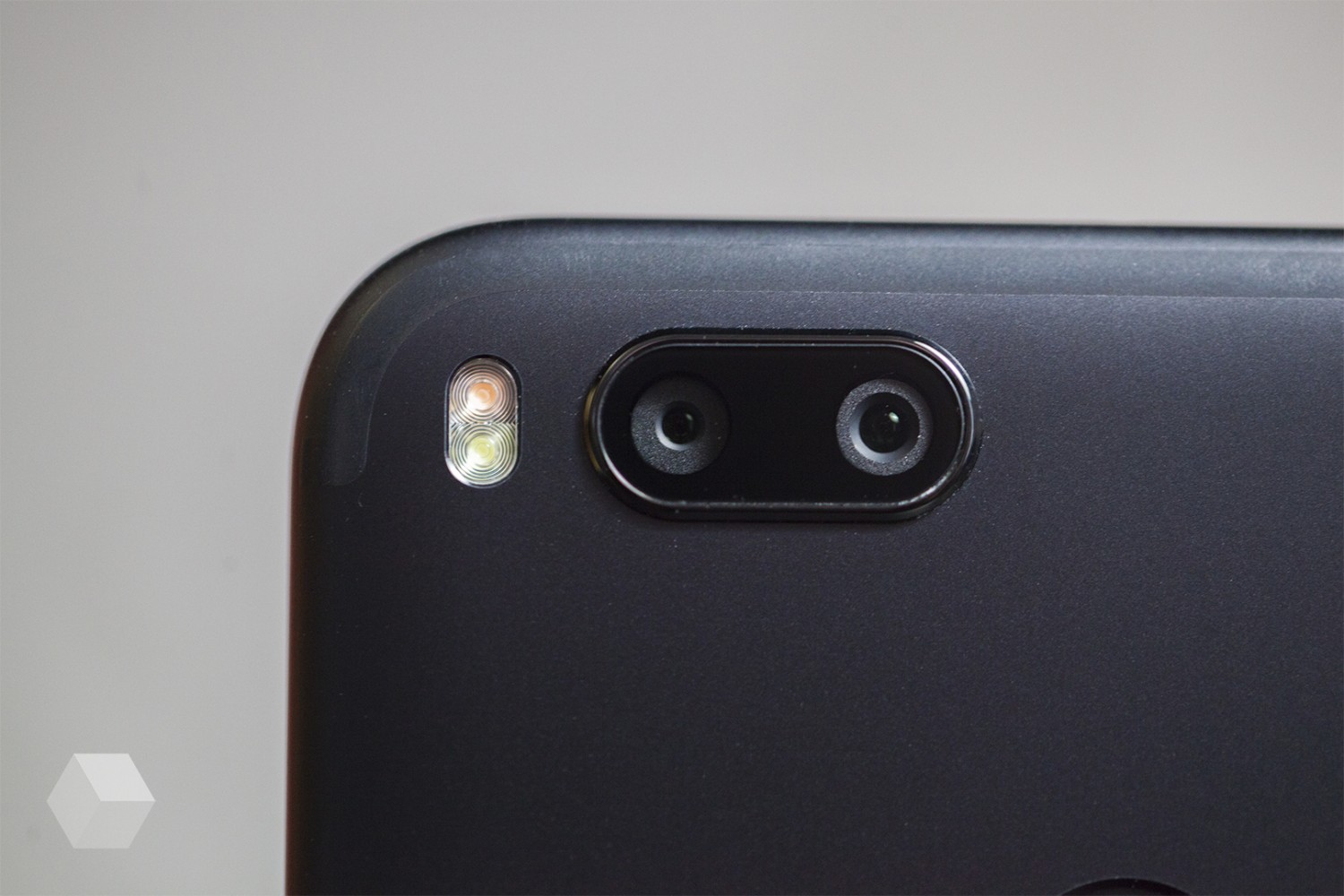 What are the different modes in the app: panorama, timer, voice, manual, alignment, improvement, group selfie, square, tilt-shift and night. You can put a watermark on images of the smartphone.
Double optical zoom, portrait pictures with blur. It is possible to configure the aspect ratio will automatically improve dark images, to automatically detect faces and more.
Video shoots resolutions up to 4K, there are slow and quick motion.
Out of state, honestly, this is one of the best cameras. Despite the cheap sensors and low aperture, you can get some great shots. Xiaomi publishes a lot of fan photos and I think they really made Mi A1.
Day at a distance of two meters make a great portrait shots without errors on the background. Should stand further away and the picture becomes noticeably worse, but the phone warns that beyond 3 meters the effect is not guaranteed.
At night the picture quality is average, but decent.
Day well and quickly to cope HDR.

Without HDR


WITH HDR
In General, for the price the camera safely put five, because for most purposes it is enough to cheer.
What's inside
Especially missed the common characteristics, because they are tired of them wildly, and in fact little of what they say.
Processor OCTA-core Qualcomm Snapdragon 625, responsible for the graphics Adreno 506, RAM 4 GB, 64 GB of permanent flash memory can be expanded with microSD card (is inserted instead of the second SIM card).
Battery 3080 mAh, easily survive the working day with the included Internet. 8.0 with Android promised quick charging, but in fact it is difficult to notice.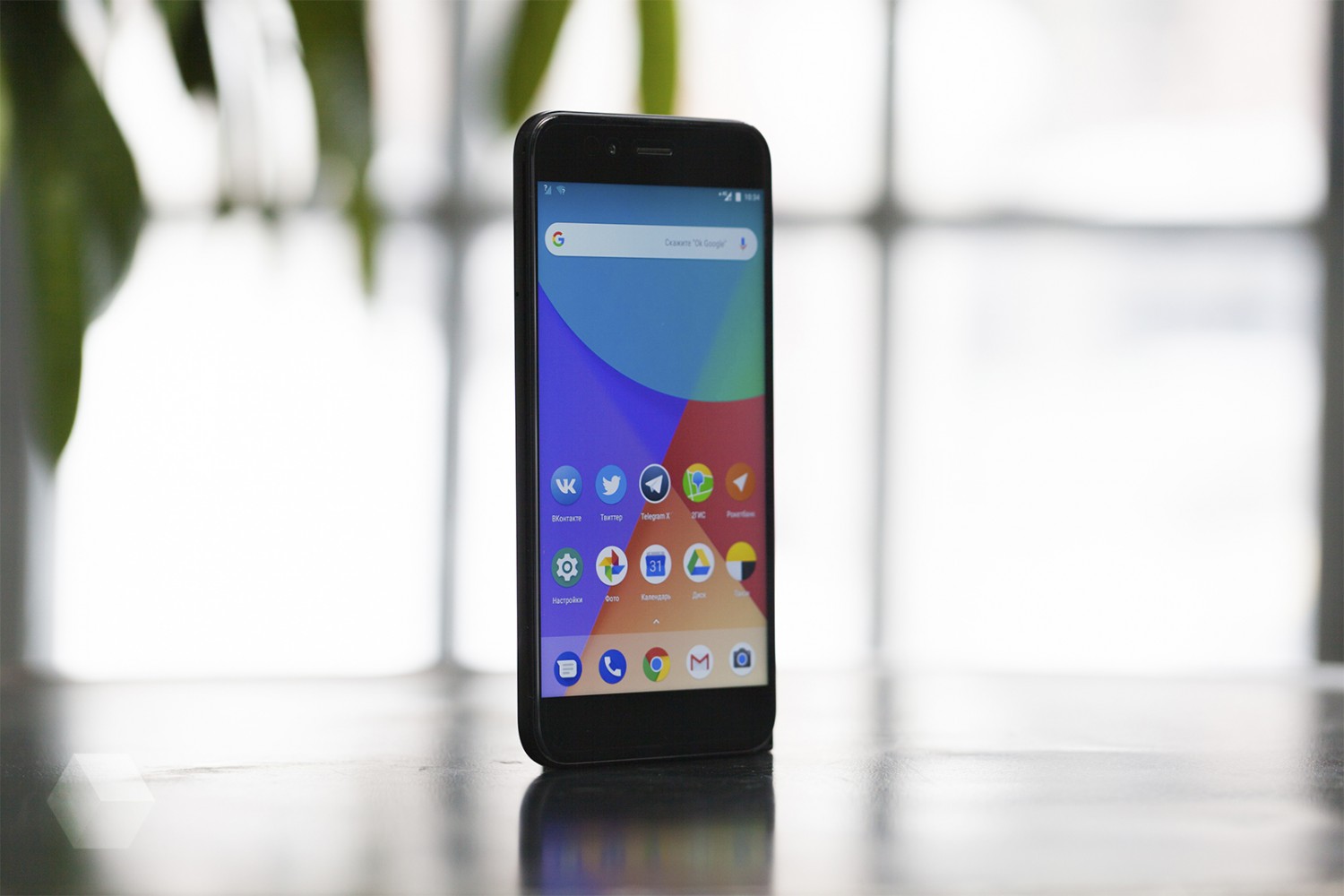 Display 5.5-inch with Full HD resolution, 401 dots per inch. Matrix IPS, aspect ratio 16:9. Good display, at the level of the state. Complete with global version is film.
The connection and main disadvantage
Here installed a powerful antenna Wi-Fi 802.11 ac, Bluetooth 4.2, has LTE, of course, operates at frequencies: 850, 900, 1800, 2100, 2600,1900 (B39), 2300 (B40), 2500 (B41), 2600 (B38) MHz. Satellite systems GPS, GLONASS, and even the Chinese BeiDou.
But the biggest disappointment is the lack of NFC and contactless means no pay and Android Pay. Yes, the smartphone is considered budget, but if added NFC, its popularity has obviously increased a hundredfold.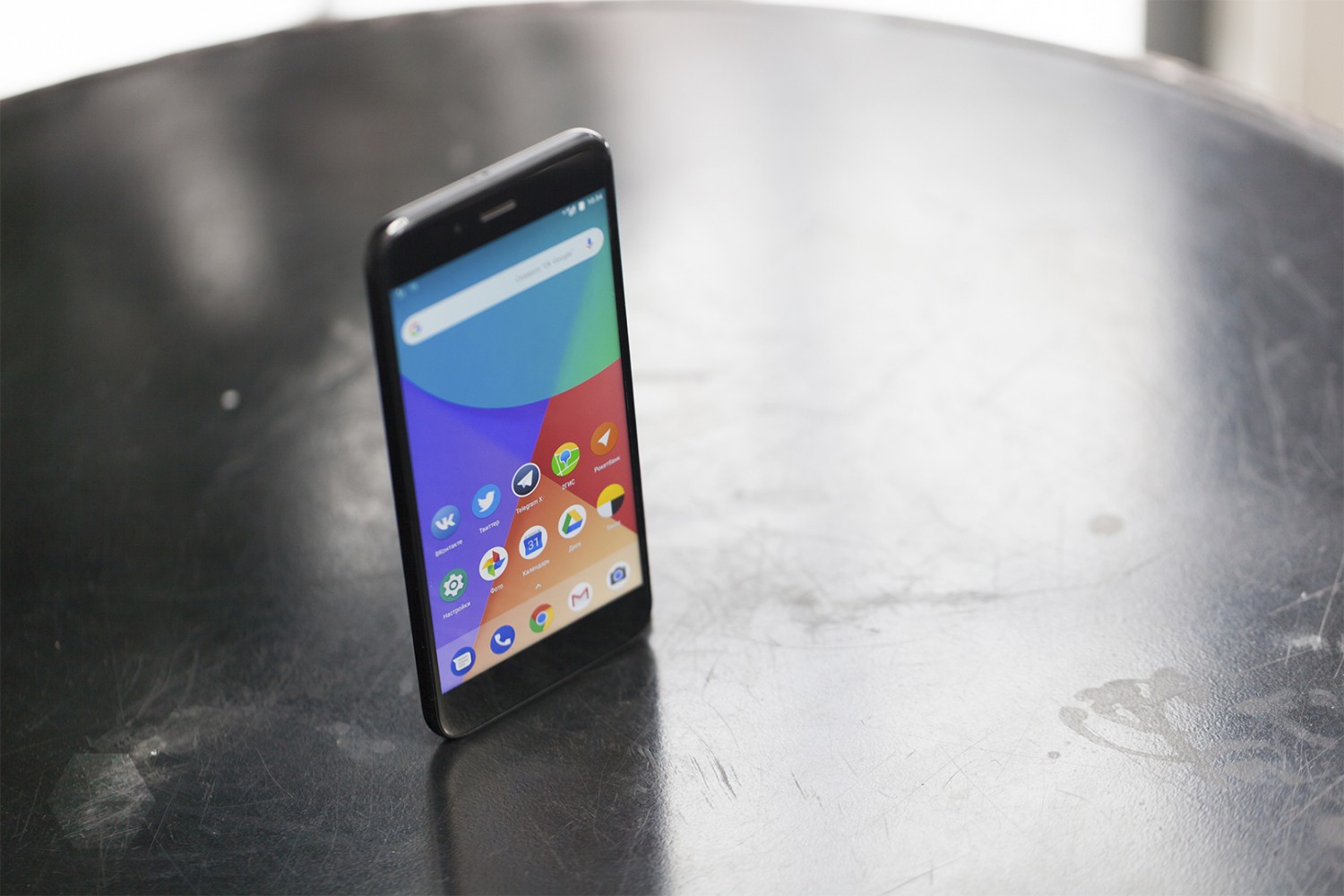 In the end
Xiaomi Mi A1 — the best budget smartphone in 2017. This opinion is not only our office, but our audience that by voting in December chose your pet.
Alternatives a lot of the very same Xiaomi, but if you are tired of braking and the ever-renewing (or not) of the shells, then this is your option. Good display, camera and pure Android.
But the next version of this miracle we are waiting for with NFC and screen, 18:9.
Video from my team YouTube

Source