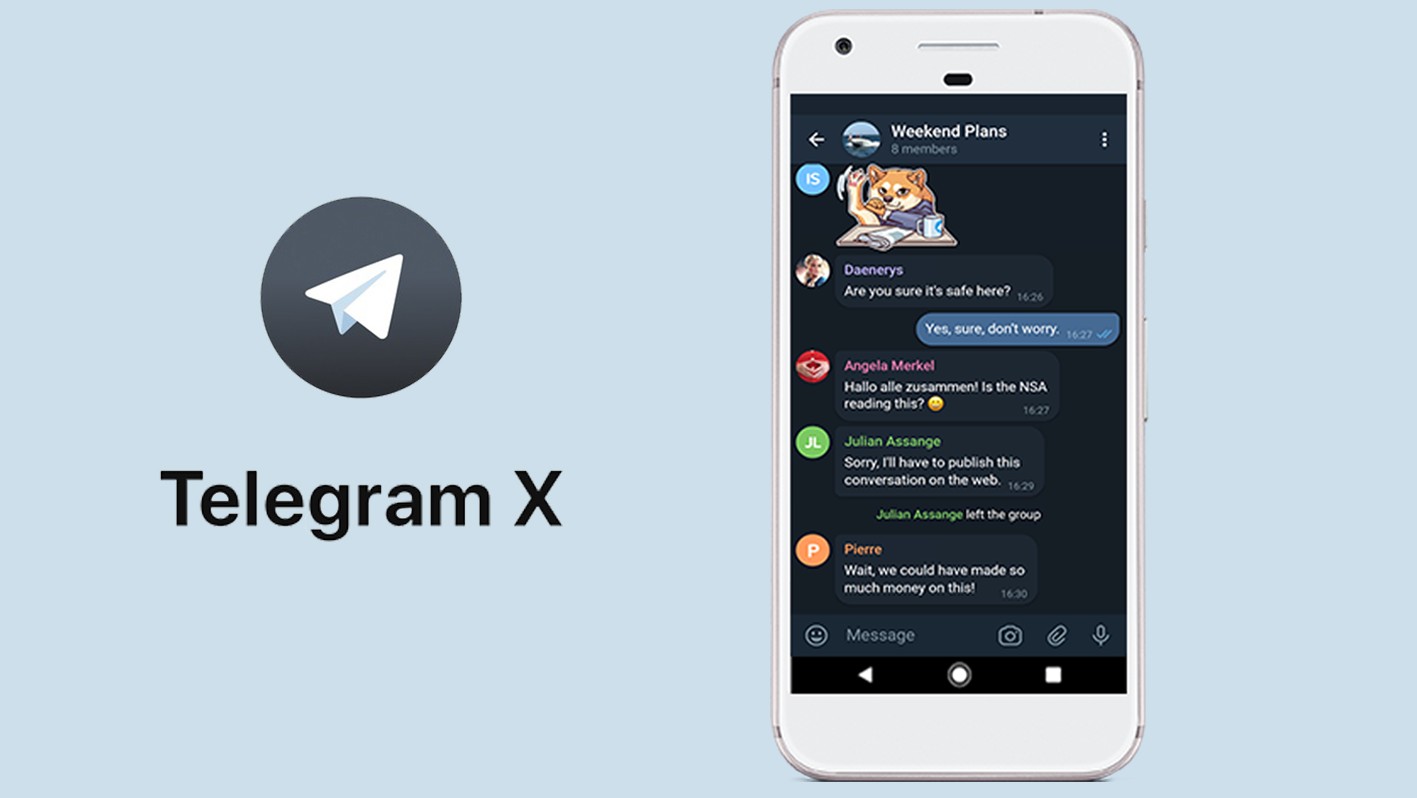 January 22, in Google Play a new client of Telegram X to the popular messenger of Pavel Durov. Testing began in early January, the application was then called Challegram.
How is it different from standard client?
New design
Top removed the logo, now here is the switch between the messages and the calls.
Five (in my case four) of the fixed channels/dialogs separated by a paragraph from all the rest.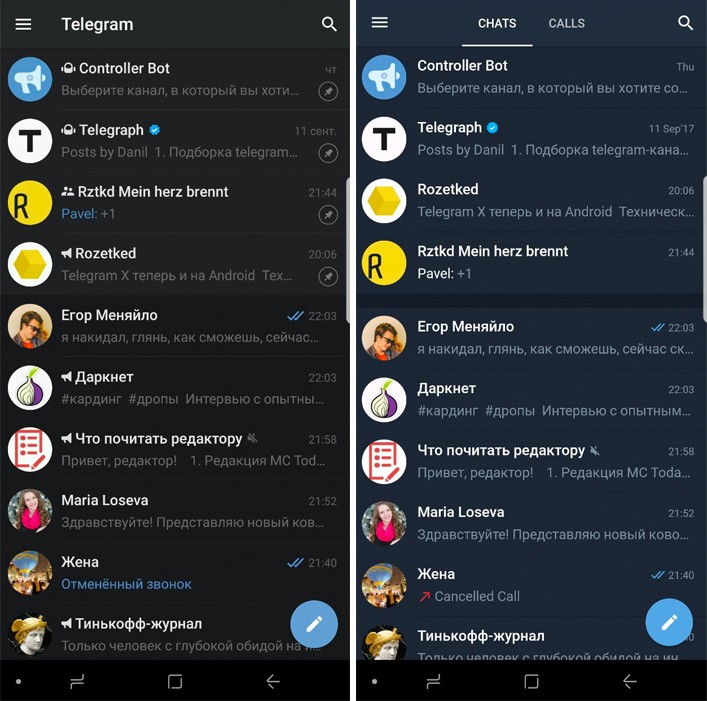 Page with dialogs in Telegram and Telegram X
Messages in the form of flat window or «cloud.»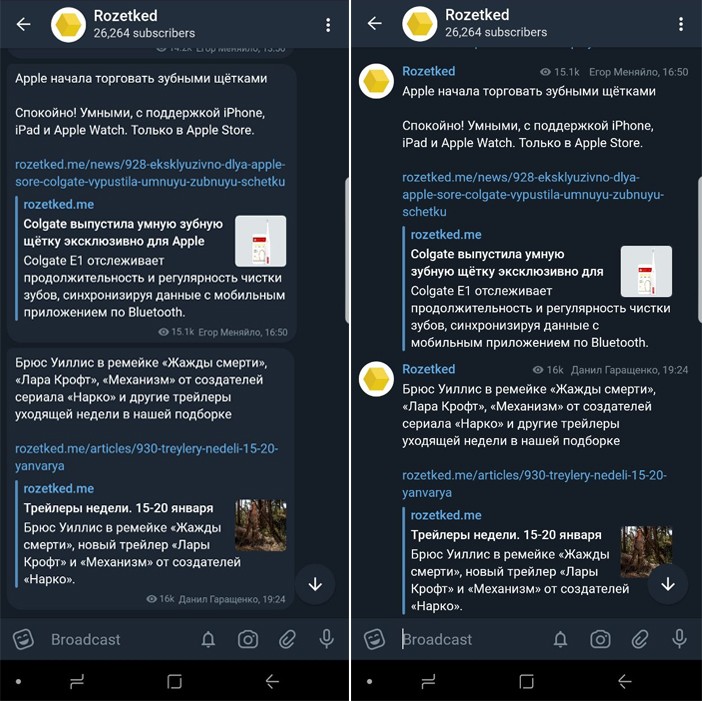 Two types of messages
The sidebar photo was larger than the imposed minimum number of settings, including night mode and messages in the form of «clouds».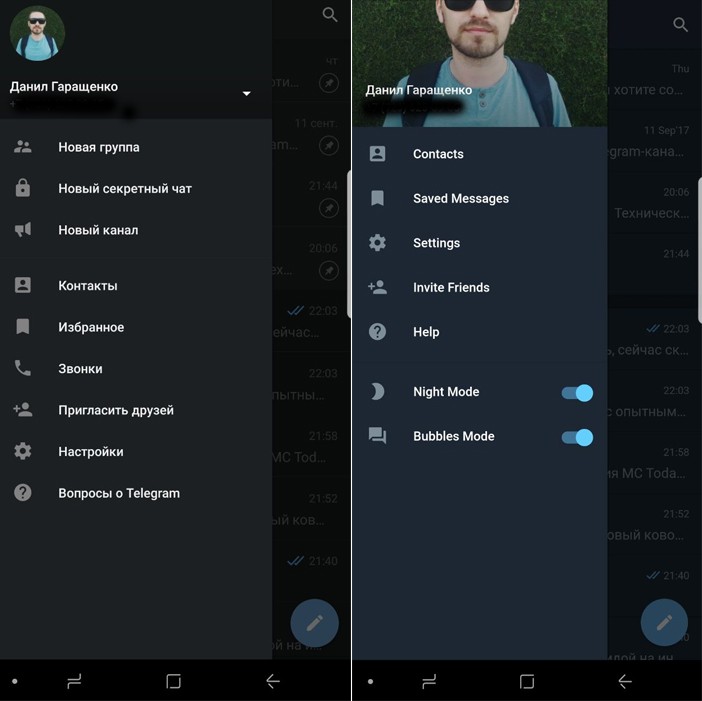 Sidebar Telegram and Telegram X
Changed menu attach files — now it is also the color of the chosen topic and a big part of labeled icons without signatures.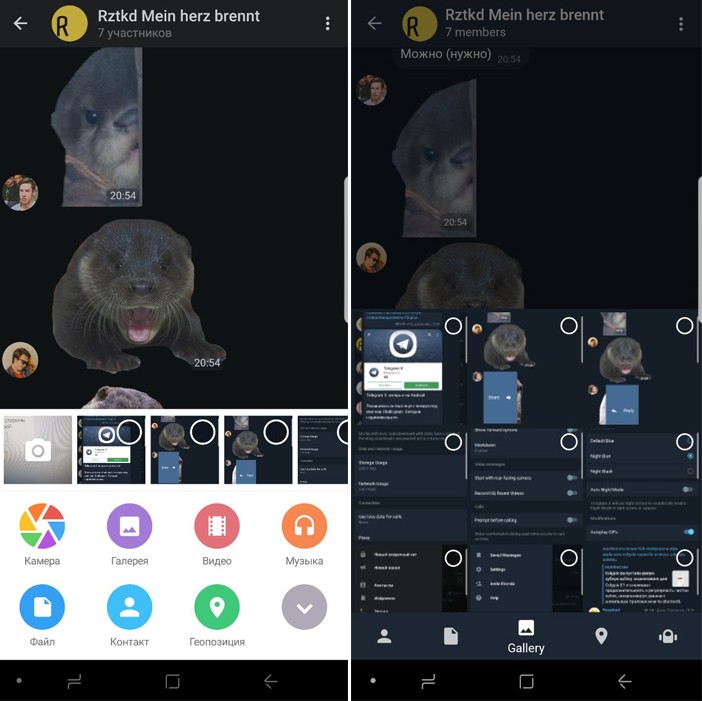 Menu attaching files to Telegram and Telegram X
Advanced settings
In the menu you can change the font size and configure the automatic night mode.
Available detection Markdown with the ability to turn it off.
The entry round video as HQ by default, you can set the main or front camera.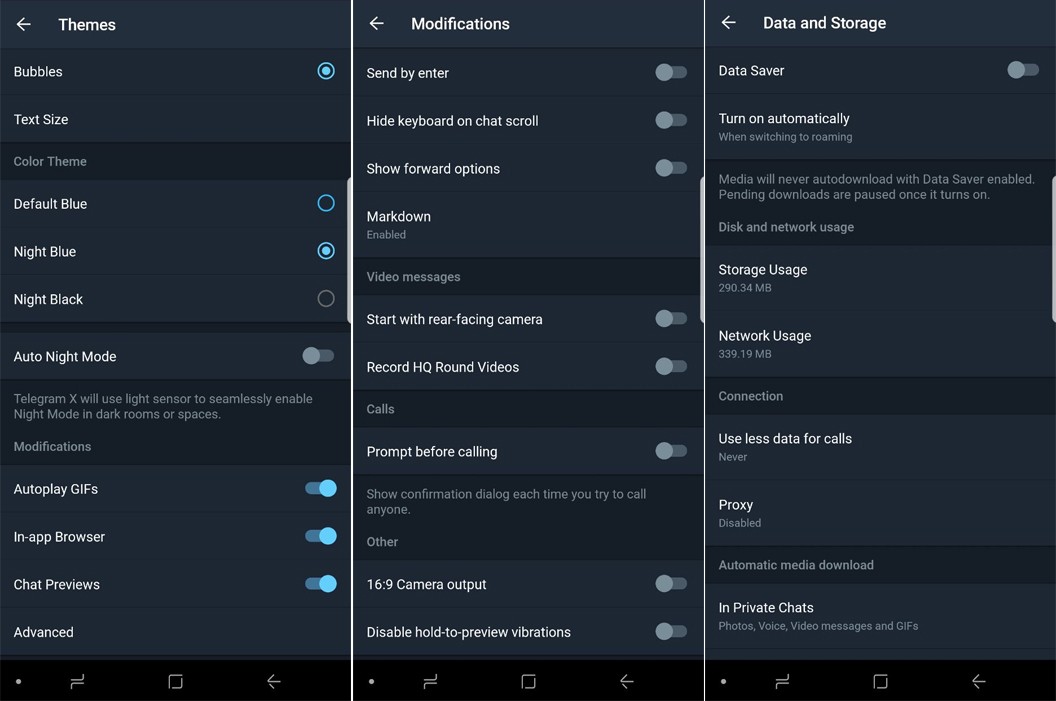 Data Saver — saves mobile traffic. You can configure automatic switching on when you switch to roaming or involve a mobile Internet. In this mode will not be automatically loaded media files.
New animations
To reply or forward the message easily now — swipe left and right.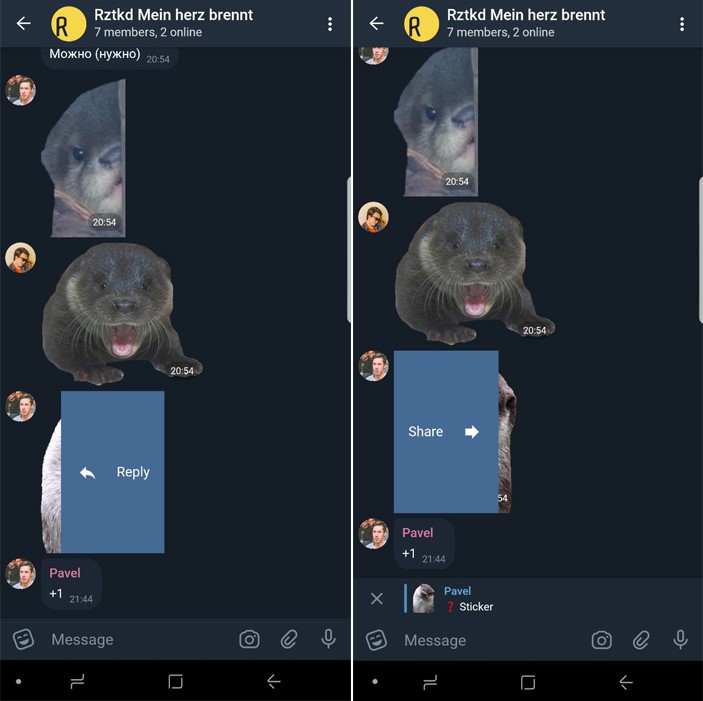 New animation Reply and Share
When you long hold the chat or channel pop-up preview.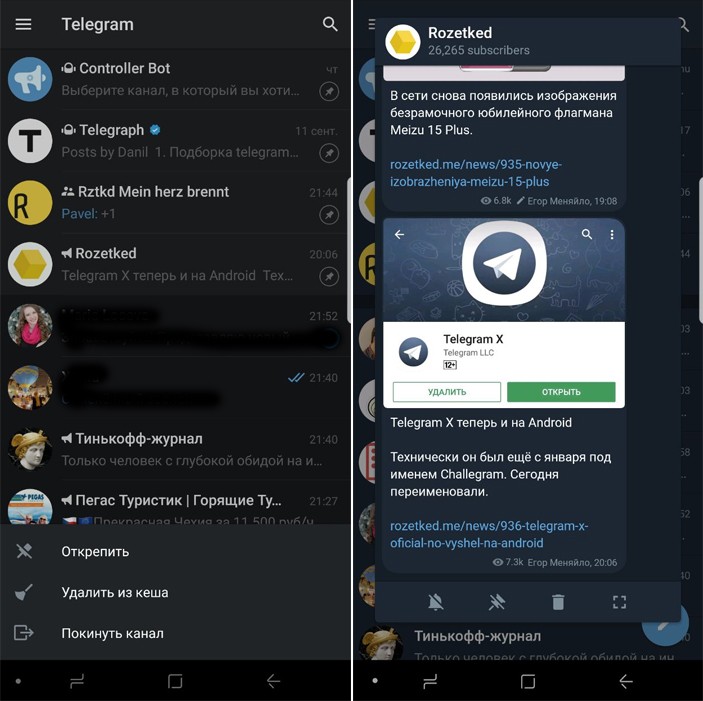 Menu long retention in the Telegram and Telegram X
When you click on the «pencil» immediately POPs up icons with the selection.
What yet
The possibility of deletion of data regarding payments and services.
Syncing contacts.
Secure calls Peer-to-Peer.
Shortcuts when you long hold the icons on the desktop.
There is no possibility of adding multiple accounts.
The Russian language, but it is promised in February.