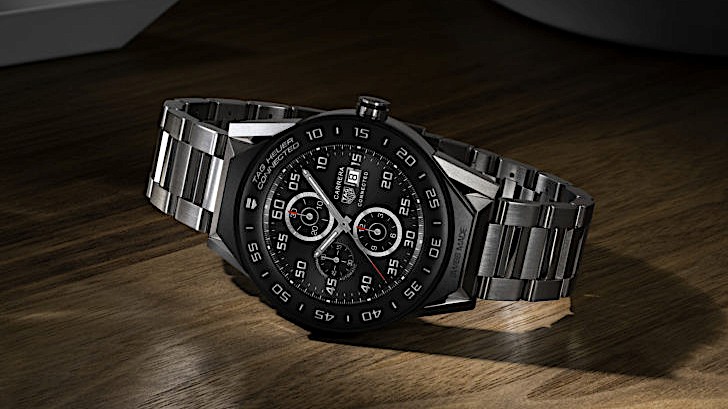 In March 2017 Swiss company TAG Heuer has released a smart watch Connected Modular 45, promising model with a smaller screen later. 14 Jan watch manufacturer has introduced Modular 41 Connected with improved characteristics and low cost.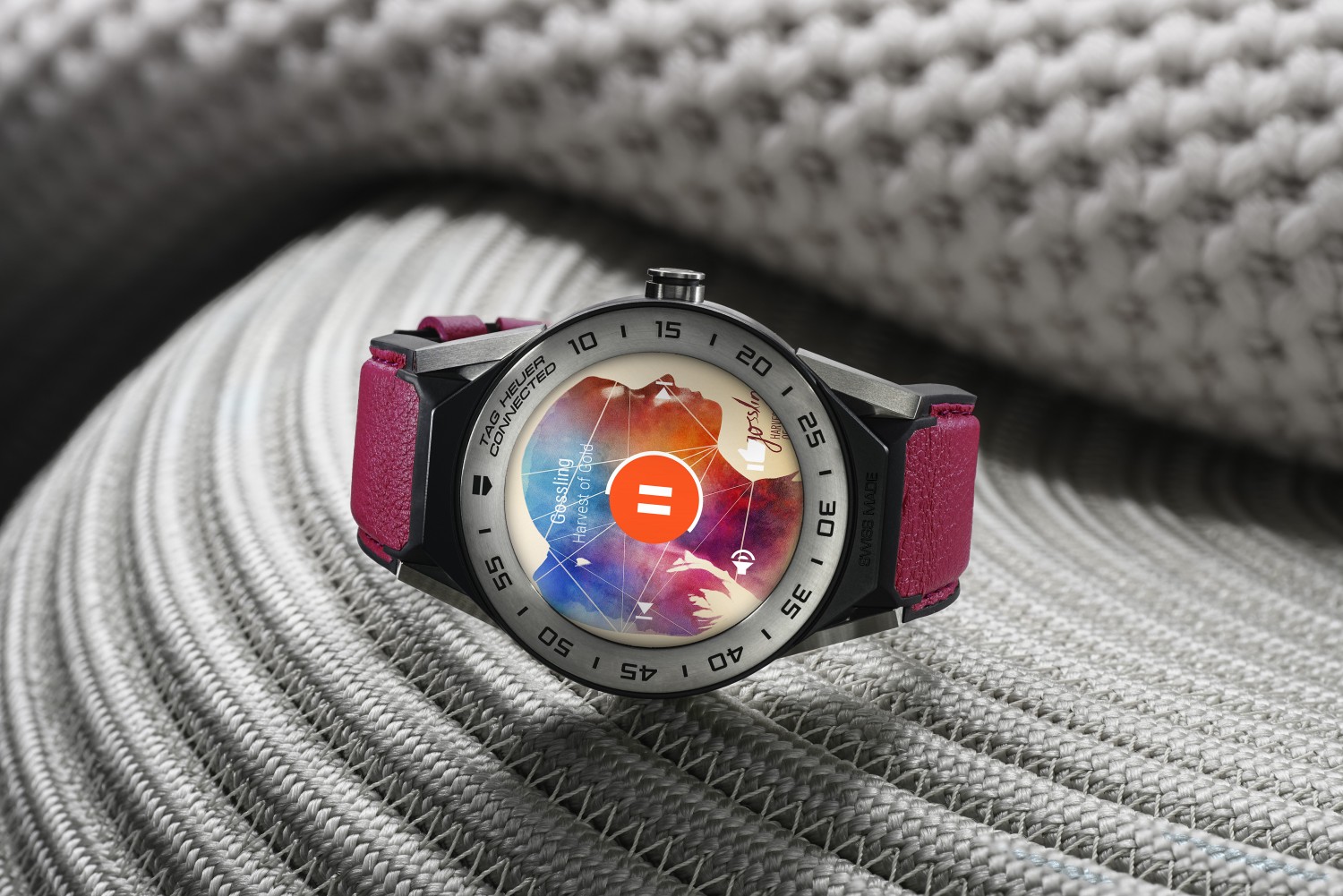 The new model received the dial diameter is 41 mm vs 45 in the old version. TAG Heuer brand to the luxurious and status hours including, therefore, the appropriate materials: aluminium, steel, ceramics, titanium and gold. There is even a version with diamonds. There are 7 versions 9 and straps (three of which are new: pink, blue and white leather). In all cases, sapphire crystal glass with anti-reflective coating.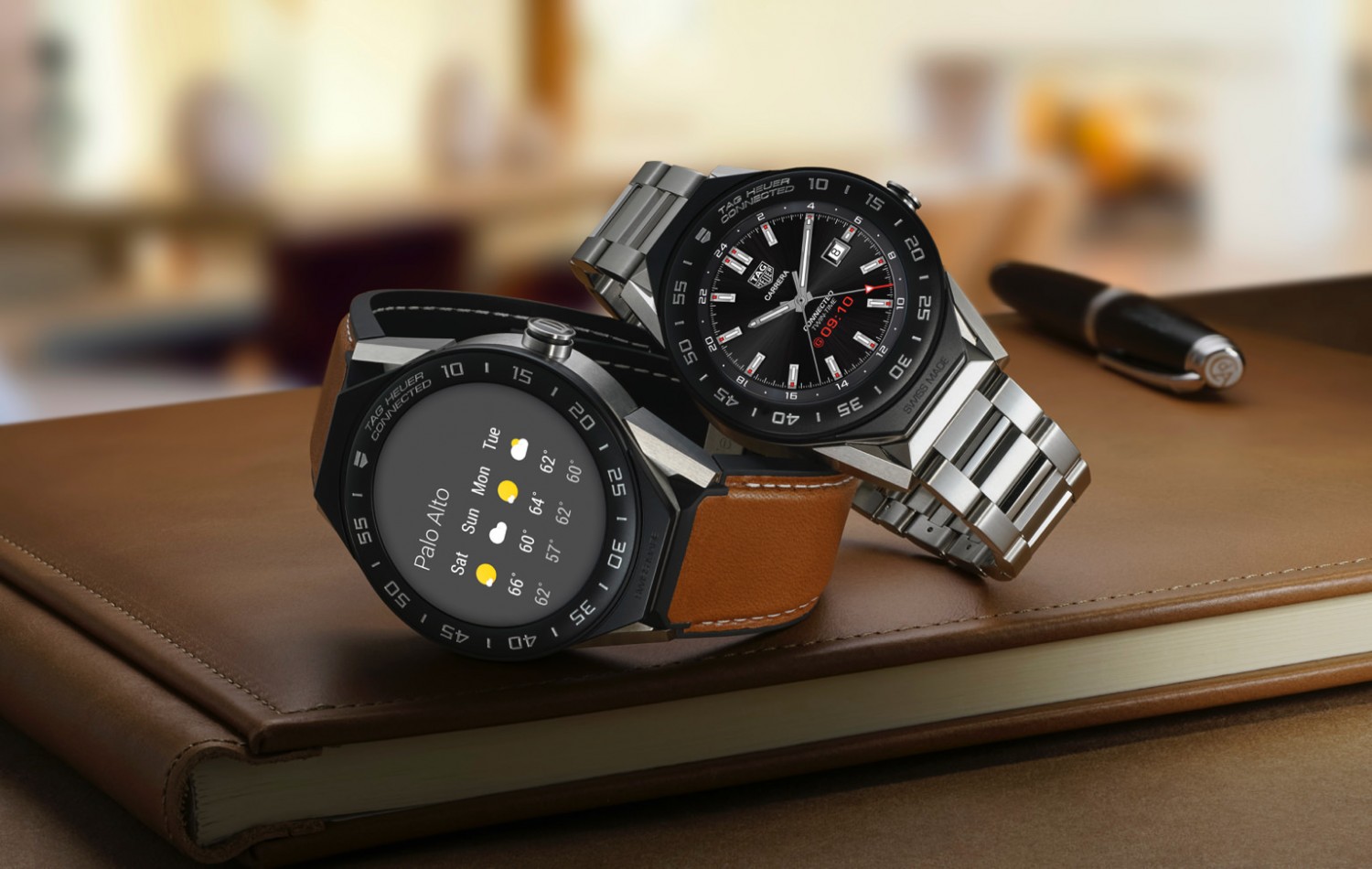 Connected Modular 41 (left) and 45 (right)
Watches are practical reduced copy of the Connected Modular 45 except for a few differences. 41-x has doubled the memory to 1 GB of RAM and 8 GB constant. The watch works on the processor Intel Atom Z34XX. The company did not specify the version of the OS out of the box, but you can expect Android Oreo, because the CPU declared in the list to update.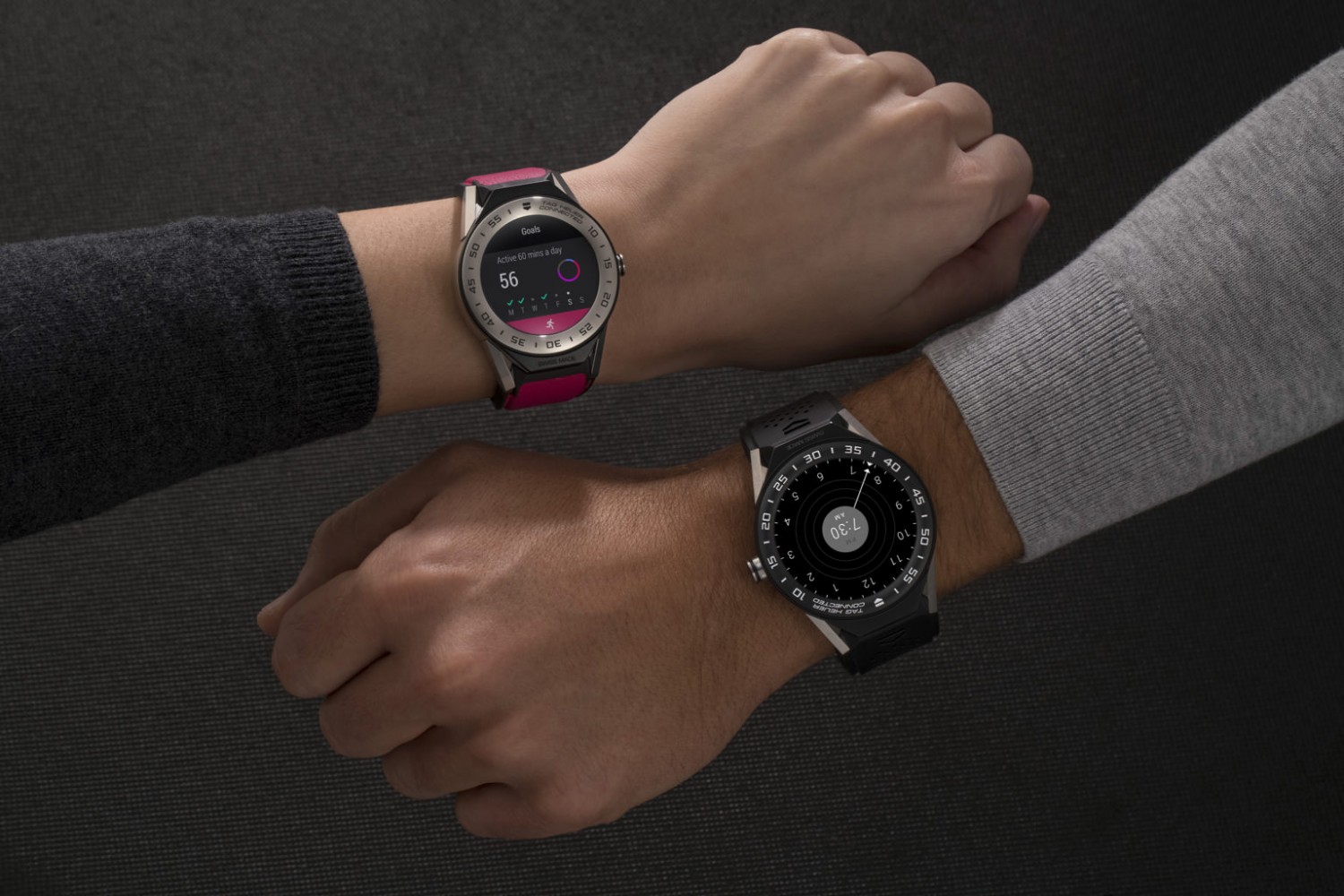 Connected Modular 41 (left) and 45 (right)
The AMOLED display has got a resolution of 400×400 and increased the maximum brightness up to 350 nits. Connected Modular water-resistant to 50 meters, also contain GPS, and NFC for Google Pay. Watch work with smartphones on Android and iOS the whole day in the daily mode, shall be approved at the company's website. This is ensured by the battery capacity of 410 mAh.
The cost Connected Modular 41 starts with $ 1200 and could grow to $ 6750 depending on the case, bezel and strap. Connected Modular 45 start at 1550 dollars.