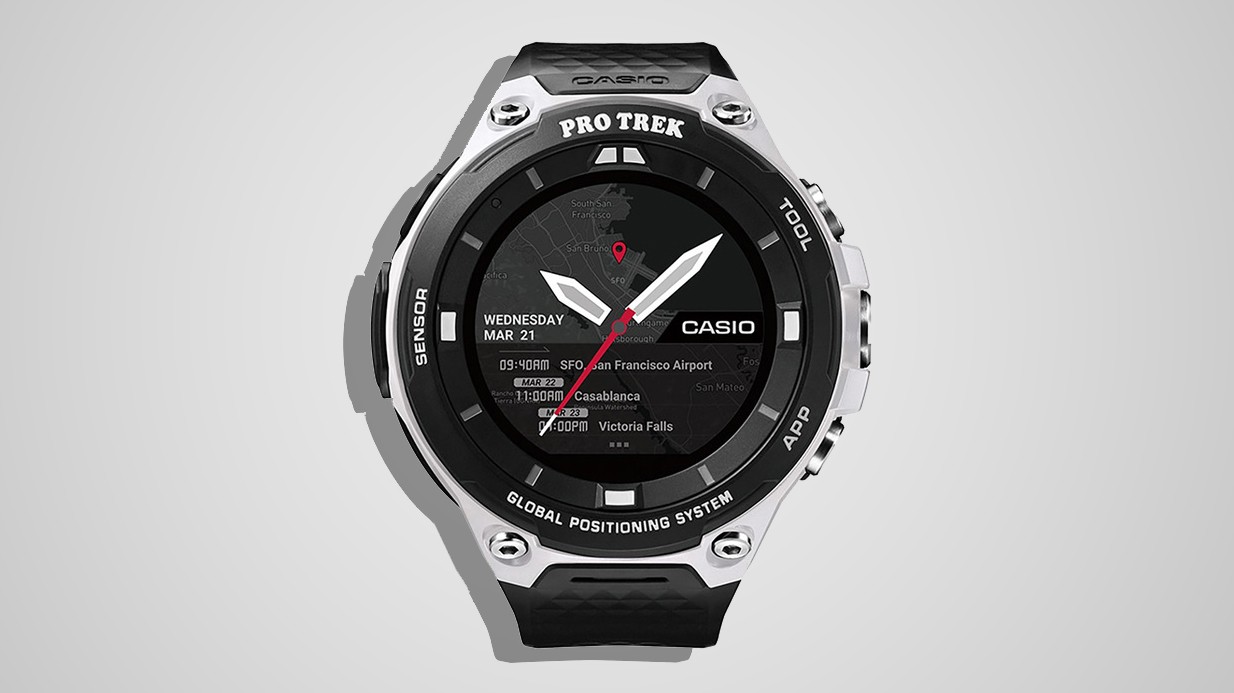 Casio will release a white version of the smartwatch WSD-F20. WSD-F20-WE will sell a limited edition of 1500 pieces from 16 March at a price of 55 080 yen (~28 800 rubles).
From conventional WSD model WSD F20-F20-WE differ only in color of the body. The rest is all the same smart watch on Android Wear 2.0 case, the relevant military standard US MIL-STD-801G. A key feature of the device: two LCD displays, one of which is monochrome. With his help, WSD-F20 turn into a normal electronic watch.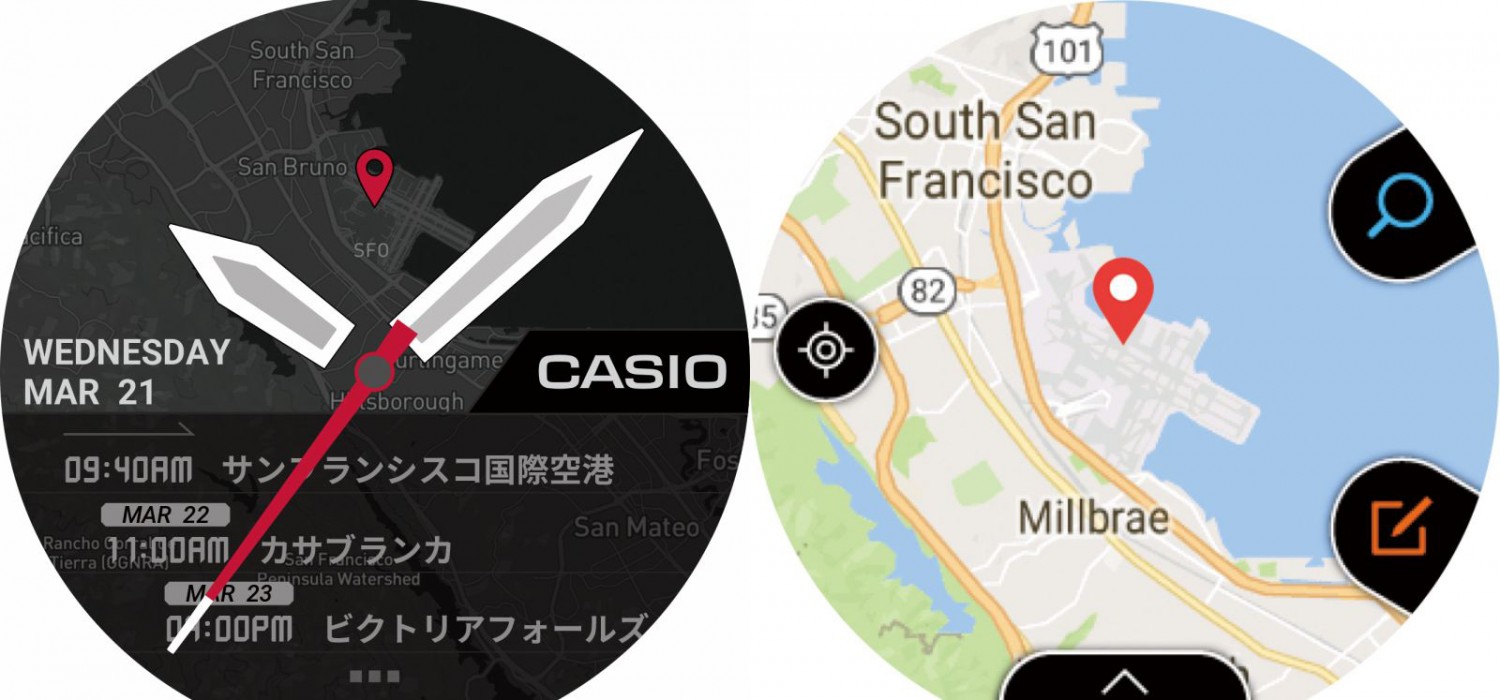 Together with the launch of the WSD-F20-WE Casio will release dial «Journey», which on the background of the clock display card. Press on the area with the maps opens the appropriate application. Vocas available for the normal version of WSD-F20.