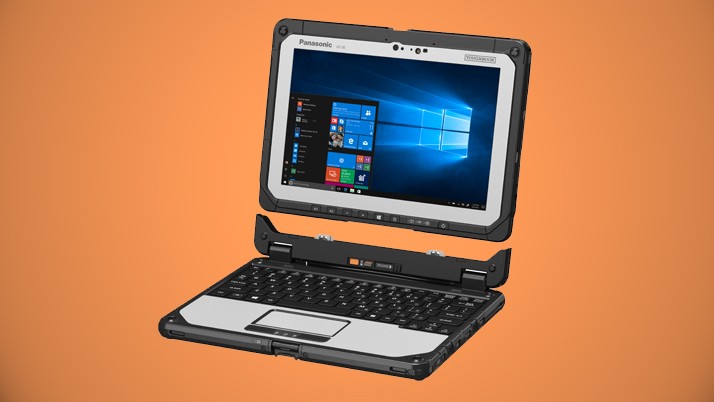 Panasonic has announced an updated model of the secure hybrid laptop 2-in-1 Тoughbook CF-20. The device is protected from dust, moisture and external influences according to the IP65 standards and MIL-STD-810G. The weight of the entire «design» — 1.8 kg. With 1 kg belongs to tablet.
Resolution detachable 10.1-inch touchscreen display is 1920×1080 pixels. The laptop is equipped with processors of the seventh generation Intel Core vPro i5-7Y57 or m5-6Y57. The amount of RAM varies from 8 to 16 GB and ROM of 256 to 512 GB SSD.
Available connectors:
On tablet: USB 3.0 (one USB 2.0 optional), HDMI, Ethernet, slot for MicroSD card and SIM card.
Keyboard: 2xUSB 3.0, USB 2.0, slot for SD card, HDMI, VGA, Ethernet.
Each model Тoughbook CF-20 is equipped with a primary camera of 8 MP, infrared webcam with support for Windows Hello and digitizer. The laptop is running on Windows 10 Pro, but model m5-6Y57 are supplied with Windows 7 Pro.
When the battery capacity is 2600 mAh, the device promises 8.5 and 8 hours of battery life for models with i5-7Y57 and m5-6Y57 respectively. An optional second battery can be installed in the keyboard, which will increase the autonomy twice.
The cost Тoughbook CF-20 starts from a $ 3099 (~177 thousand).
Source:
Panasonic

Source