On kraudfandingovoy site Kickstarter is a fundraiser for GOSPACE — wireless card reader and external battery with wireless charging function.
The device takes SD cards up to 1 TB and provides wireless access to their content via Wi-Fi to eight devices at the same time. The maximum data transfer rate reaches up to 867 Mbps. GOSPACE is synchronized with the cloud storage Google Drive, Dropbox and backs up data from connected devices. To achieve the highest data transfer rate at 10 Gbps, you should use a port of Type-C.
As external battery the device will offer 5 500 mAh and the possibility of simultaneous charging of two devices: one by induction (standard Qi), and the second is through the USB port.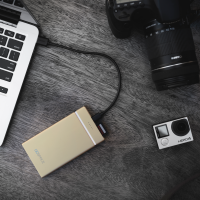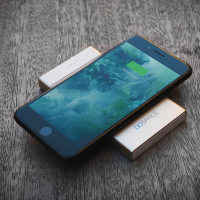 GOSPACE is available in black and gold color. Among the supported platforms announced macOS, Windows, Android and iOS. All supporters will receive a gadget at a discount for $ 59 (~3 300 rubles). After the campaign the price will rise to $ 99 (~5 600 rubles).