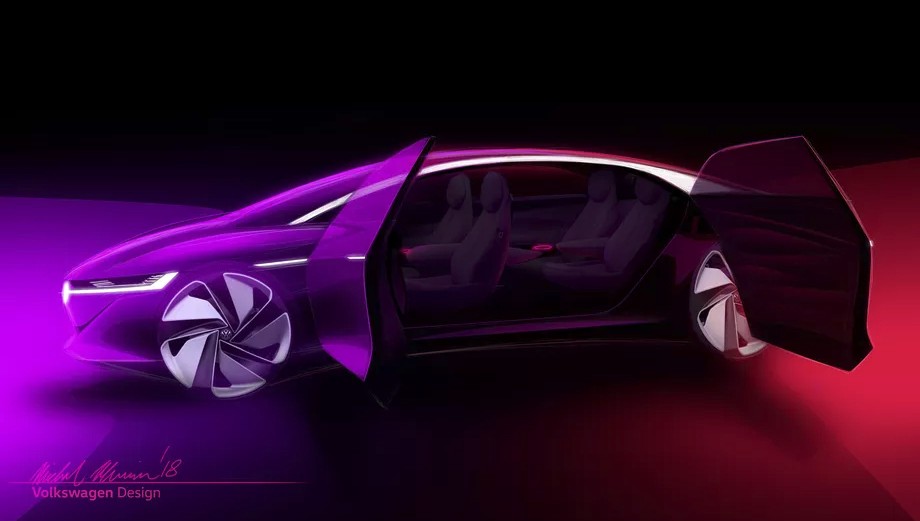 Volkswagen introduced the fourth vehicle in its futuristic model number I. D. It will be shown at the forthcoming Geneva motor show from 8 to 18 March.
The new model is called I. D. Vizzion is a long low sedan without a steering wheel and pedals. At the time of launch of the concept in mass production, the company hopes to completely abandon the manual control and this car will show how it can be.
As well as other concepts of VW, I. D. Vizzion will be relatively powerful and fast. The battery 111 KWh is enough to cover a fixed distance of 665 miles on a single charge. The car is equipped with two electric motors and has a total power output of 302 HP with a maximum speed of 180 kilometers per hour.
«The driver» I. D. Vizzion no longer need to follow the road it will make the autopilot. Interaction with the car will be by voice or gestures. As planned, the digital assistant will study his master and «the personal preferences of the guests vehicle.» What will make a helper for each guest not specified.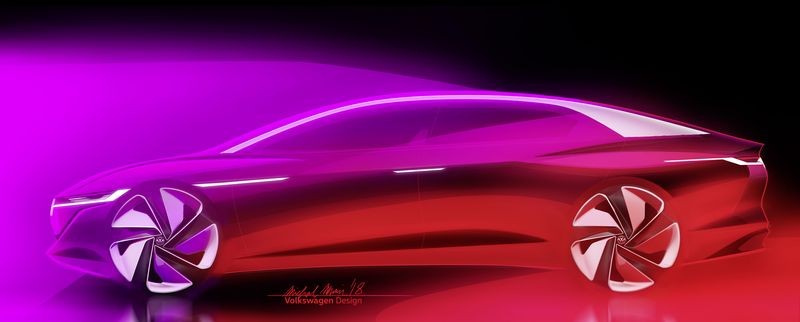 Volkswagen Group parent company Volkswagen, plans to 2030, bring all their cars to electric motors. According to VW's plan, by 2025, will be released on 20 elektrifizierung types of cars.