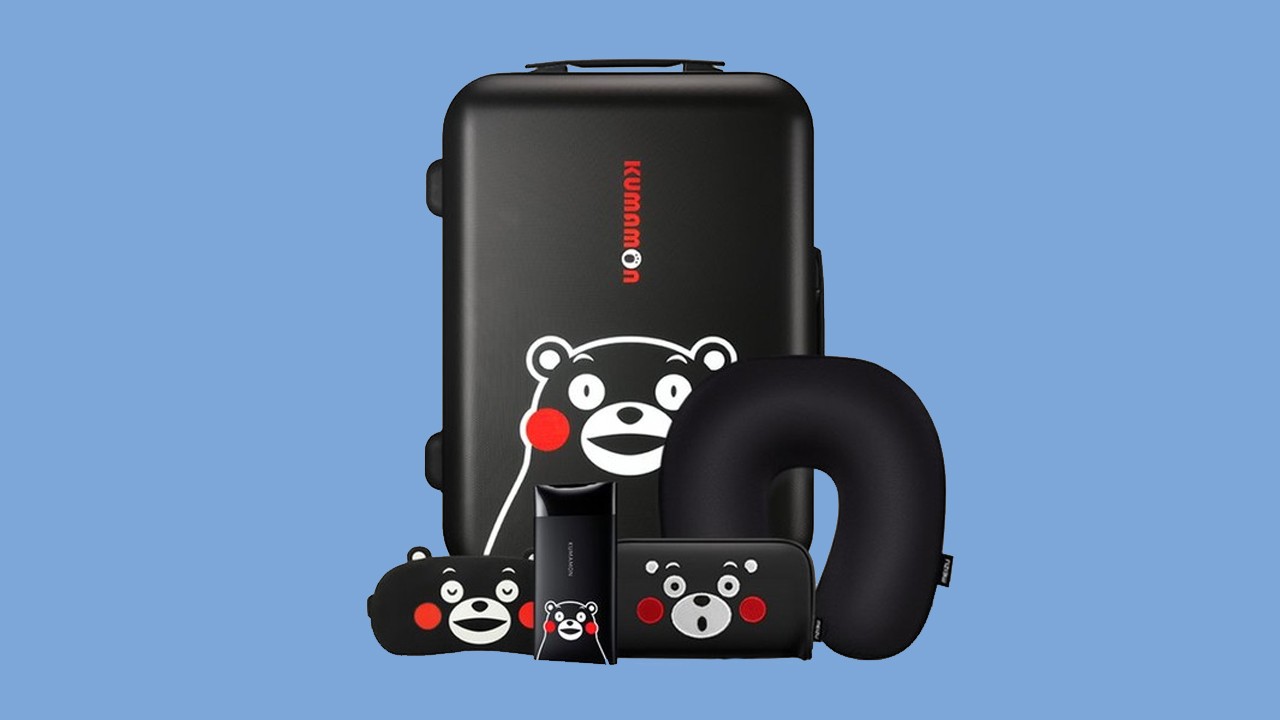 Today in China, Meizu introduced a new smartphone for the Chinese market E3. In addition, the company revealed the branded kit for travelers, devoted to the cult of the bear — Kumamon.
Set Kumamon Travel Set consists of a suitcase, powerbank, neck pillows, sleep masks, purse and Teddy bear. In the plush toy you can hide the sleep mask and the pillow.
The whole set will cost about $ 100 (~5800 rubles), but every accessory you can buy separately.
Suitcase size 20 inches with rotating legs is available in two colors — black and red. In sale first black model.
A portable battery is a special version of the Meizu M20 with a capacity of 10 000 mAh battery and support fast charging mCharge. Separately from the kit powerbank is $ 31 (~1800 rubles).
Will appear in Russia this set, official representation Meizu said.
The bear is Kumamon, the Japanese mascot of Kumamoto Prefecture, was established in 2010 with the aim of attracting tourist flow in connection with the launch of a new network of Railways. In Japan this character is extremely popular and brought to the Prefecture, more than 120 million dollars in profit.