Android user from Canada found in the Contacts from Google the option of transferring funds through the service Google Pay Send.
When you press «Send» with a dollar sign, the user selects method of contact (email, SMS and others), and then in the window that appears, determines the transfer amount.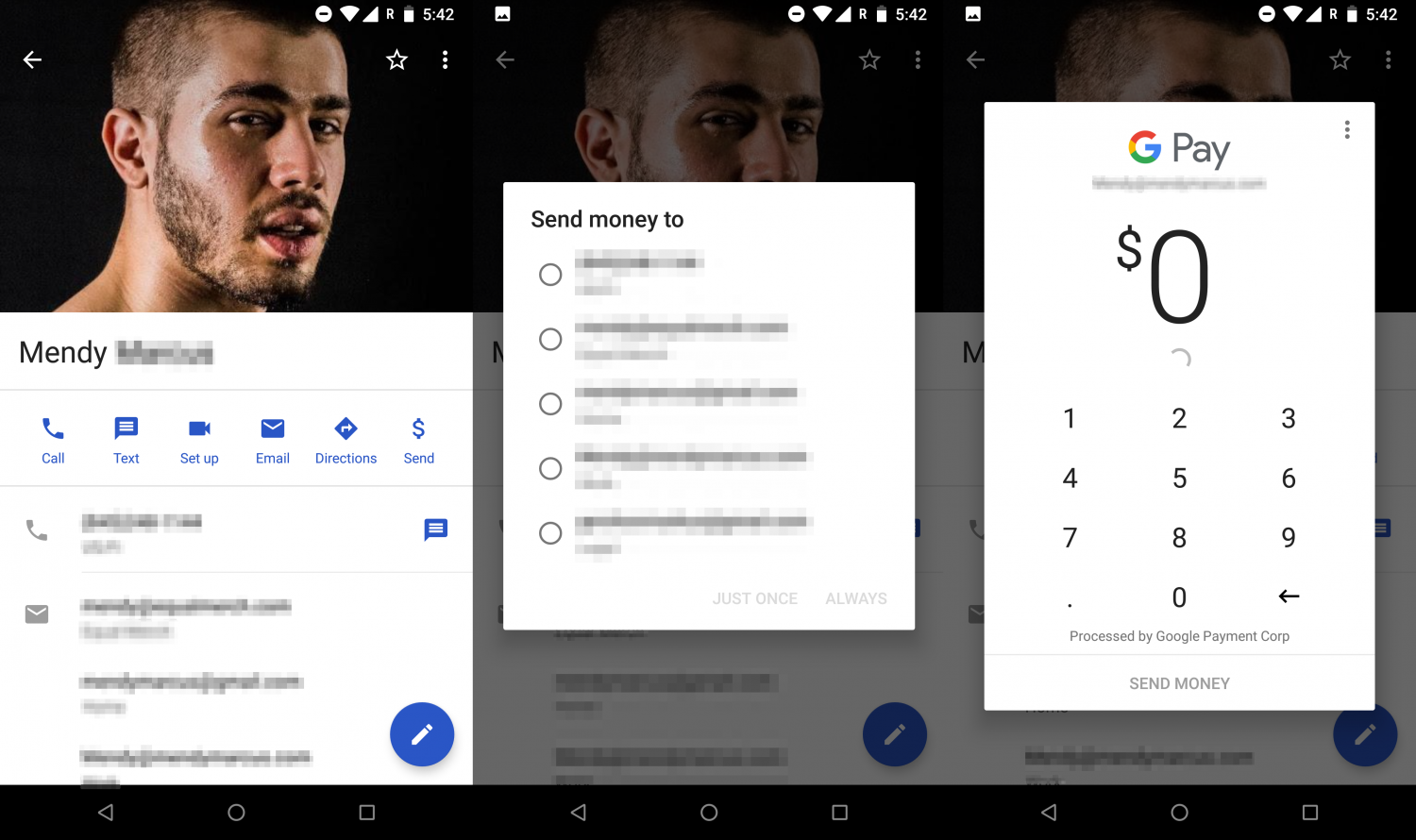 The feature appeared on the Nexus 6P with the Contacts app updated to version 2.5. The Google Pay app on the device is not installed. It seems that Google controls the option on the server side, and it will be available worldwide in the near future.
Google Pay Google that allows you to make contactless payments using your Bank and gift cards within the app, the online stores or payment terminals.